---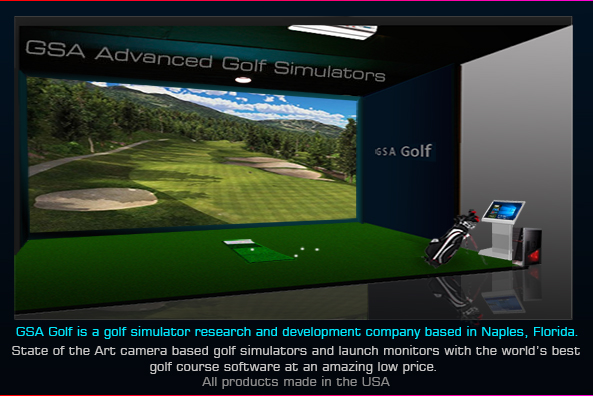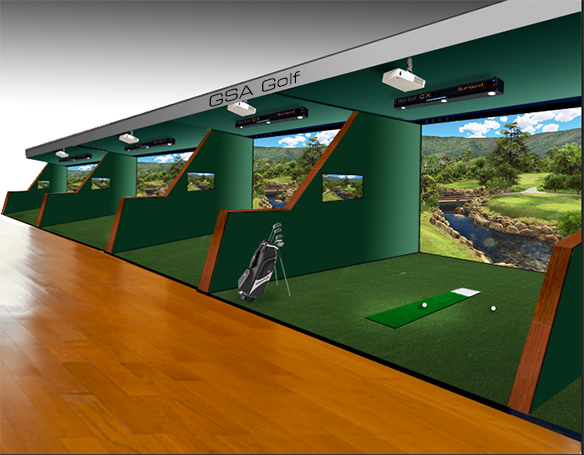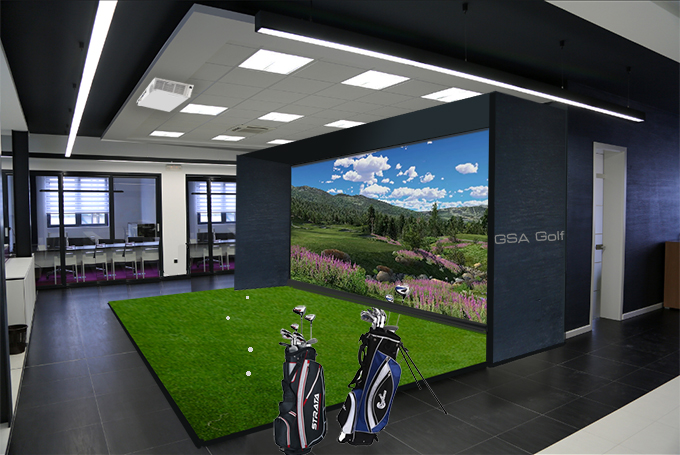 Commercial indoor golf facilities and office installations


GSA Golf FSR commercial show room golf simulators - suitable for any show room environment
Hotels, Cruise ships, Sports bars, Golf stores, Golf home communities etc, etc ...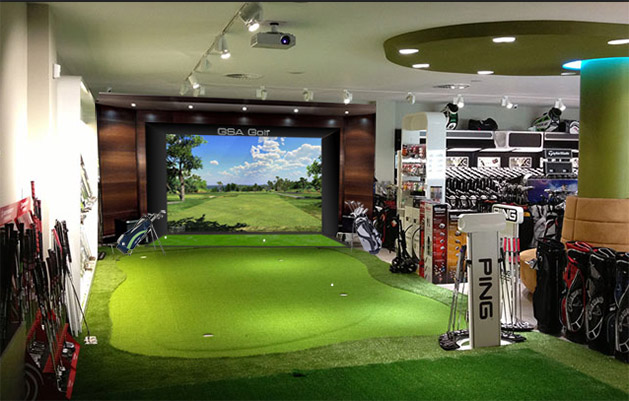 Available from just $ 6,995
System includes enclosure with impact screen, stance mat and grass turf flooring, PC and monitor,
high-end projector (1080p), ball tracking cameras with golf game software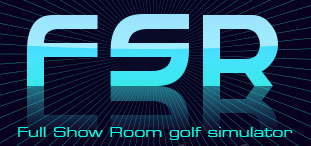 Base FSR systems come with track drape enclosure, dual stance mat and turf grass flooring for 12 x 12 feet,
fairway grass fiber hitting mat,
mid range gaming PC with monitor and speakers, Visonic 3500 lumens 1080p high definition projector,
PX2 tracking system, lighting and cables, TGC 15 course software plus E6 and RedChain single course software.
Optional extras:
E6 15 course or TGC 98,000 course software : from $999
Full stance flooring for 12x12 feet : $1,440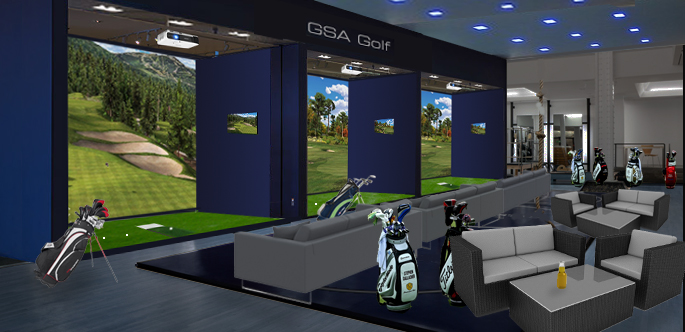 GSA Golf simulators are perfect for commercial indoor golf facilities too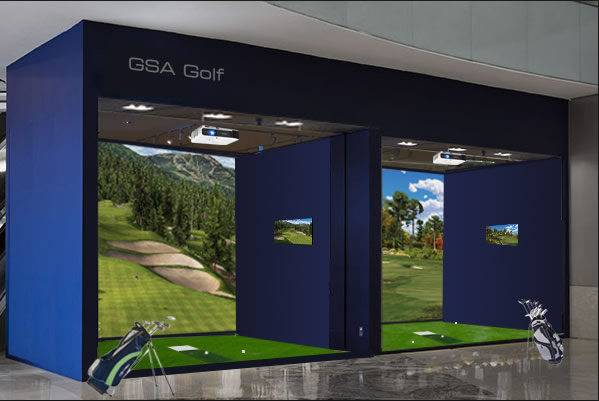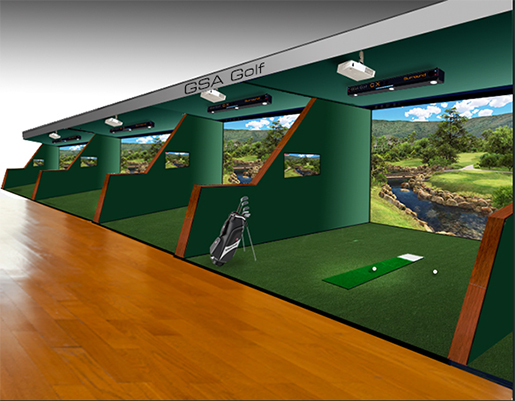 Thinking of opening an indoor golf facility ?
Here's our recommendation
Return on investment
There's not much point in investing $30,000 to $50,000 per bay unless you are convinced that they will be used at least 50% of the time.
If you're thinking of opening 4 to 8 bays then that will be an investment of $120,000 to $400,000 just on the simulators alone
without the costs of the premises and staff.
At that rate, it will take forever to see any substantial returns.
In fact, we know of many that have tried using high end simulators in their facilities and that have failed miserably. In some cases, even had to file for bankruptcy afterwards
Using GSA Golf simulators your cost per bay will only be around $11,000
(e.g. CX3 camera ball and club tracking $5,000, E6 or TGC software $1,000, Bay enclosure $3,000, Beamer and PC $2,000)
and - as the software is exactly the same - if not better - as most of the high-end simulators - they will look and feel exactly the same.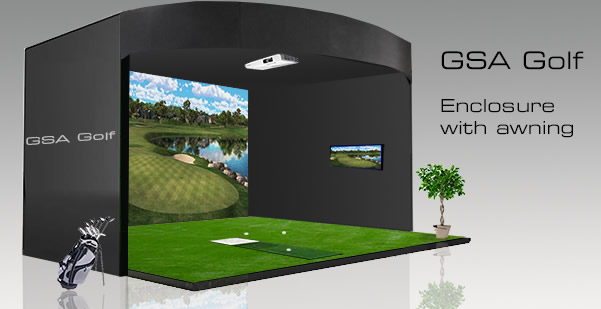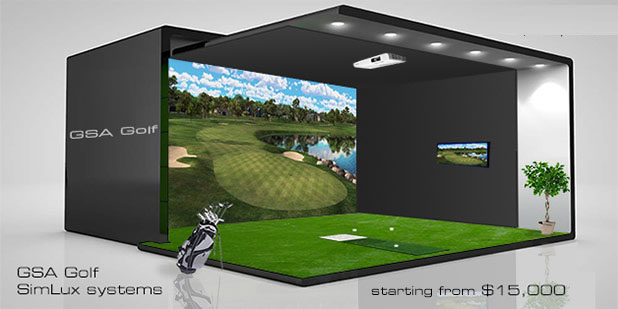 GSA Golf - World class golf simulators you can afford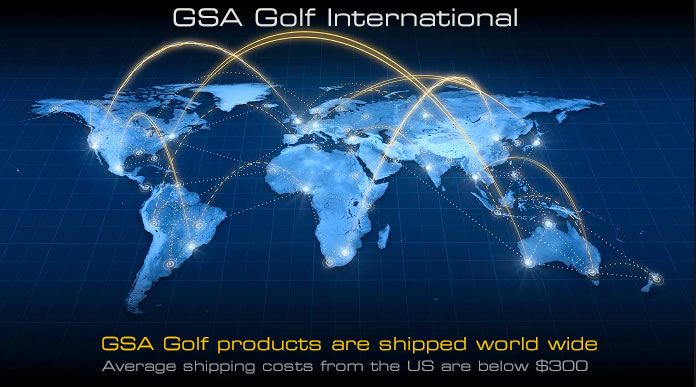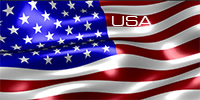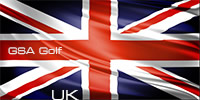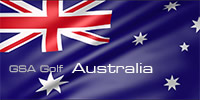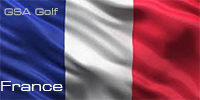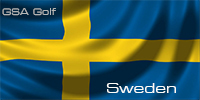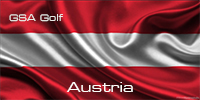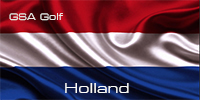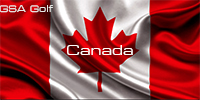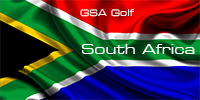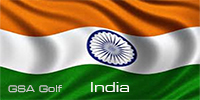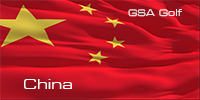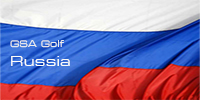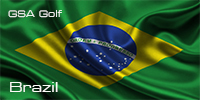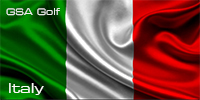 These are just a number of the international countries GSA regularly ship to other than our home USA country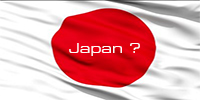 This is a weird one for us. For some reason we have never been able to sell one of our products to our friends in Japan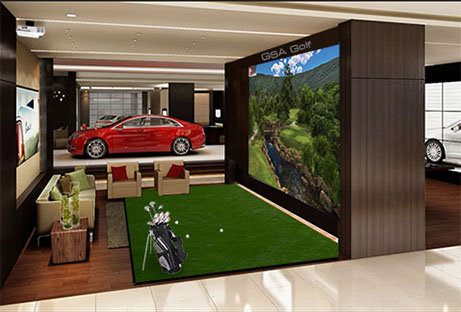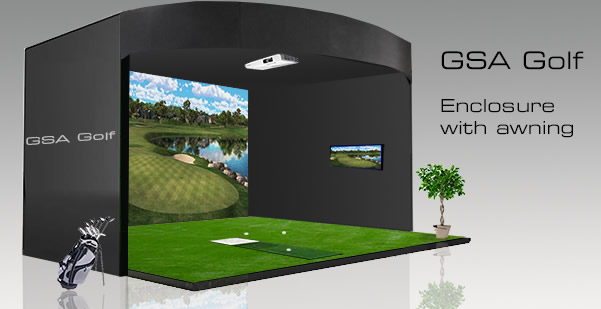 Business opportunities with GSA Golf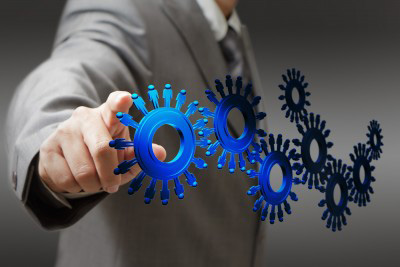 Installers
GSA Golf are looking for installers for our simulators world wide.
These include carpenters for enclosure installation
and technicians for camera, wiring, PC and projector installation.

Golf Simulator Resellers & Home Theater installers
Enjoy huge earnings by using just our cameras and software for your system installations
Home theater installers can add a new dimension to their sales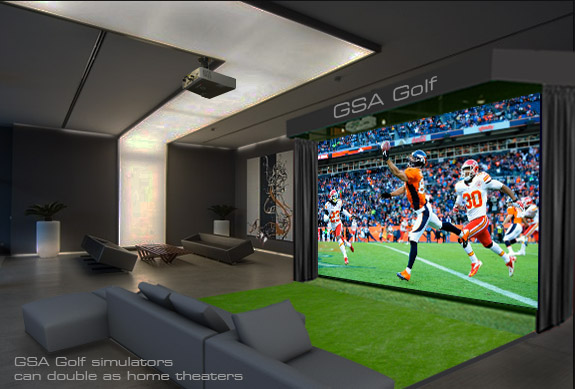 Name branding
You can even brand our systems as your own without any additional cost
All our logos and company names can be replaced by yours!
Profits on typical hi-end home installations using our systems are in the $10,000 range

Reps
Looking for a new lucrative product line?
GSA Golf offer great commissions on sales of all our full scale systems

Financial investors and business partners
GSA Golf are looking for financial investors and business partners
Contact us if you're interested in being a GSA Golf financial partner

Manufacturing licenses
If you're a - or aspiring - golf simulator manufacturer
and are looking for ready made golf simulator products to bring to market,
then GSA Golf offers any or all products for just a $300 manufacturing license fee per sale
All products can be branded as your own
plus we can provide any custom software integration

Exclusive World-wide Manufacturing licenses
We're also offering exclusive world-wide manufacturing rights for all our product range
to a one-time single company for a straight flat fee of just $100,000 per annum
You can thus manufacture and sell as many of our products as you wish without having to pay us any royalty fees.
e.g. if your projected sales are 1000 products per annum, then this would normally amount to $300 X 1000 ($300,000) in standard royalty fees
But with the exclusive manufacturing license
it would be just $100,000 per annum with no limits on the number of sales and there would be no other competitors.
Under this agreement all GSA Golf product development and software upgrades are free of any charges for life.

Exclusive World-wide Manufacturing licenses with CP source code
In addition, we're also offering exclusive world-wide manufacturing rights with software source code for all our GSA Golf product range
to a single company for a single one time fee of just $250,000
You can thus manufacture and sell as many of our products as you like while still getting full time technical support
and have total control of - and own - all the extensive and valuable product source code

Note that we - GSA Golf - will still reserve the right to sell and market any of its products to individual customers under any of the above agreements.
Contact us via email or phone for more details

What the most successful golf simulator companies earn
The two most popular low cost golf simulator pad manufactures have sold to date 50,000 to 75,000 units each at a retail price of between $500 and $900
Assuming both operate on just a $100 to $200 profit margin
then that equates to $ 7.5 million to $ 15 million profits each
Note that we have very reliable sources confirming these numbers
Likewise, the two most popular high-end golf simulators selling in the $30,000 to $50,000 range
have sold well over 5000 units each with an average of $10,000 profit per sale.
This equates to around $ 50 million in profits per company

Golf simulator prices falling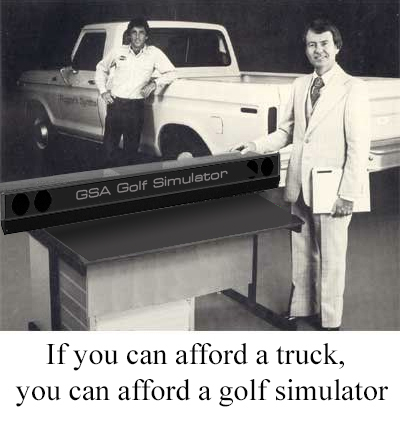 Today, this old ad from the 60's, would probably read
"If you can afford a motor scooter, you can afford a golf simulator"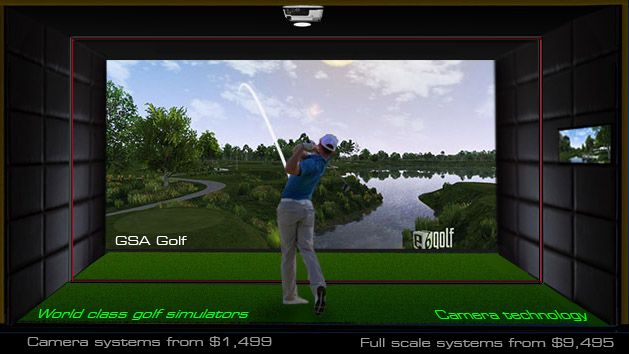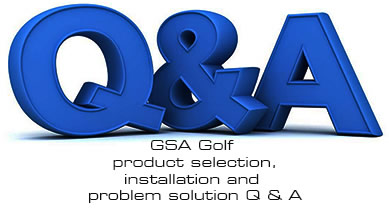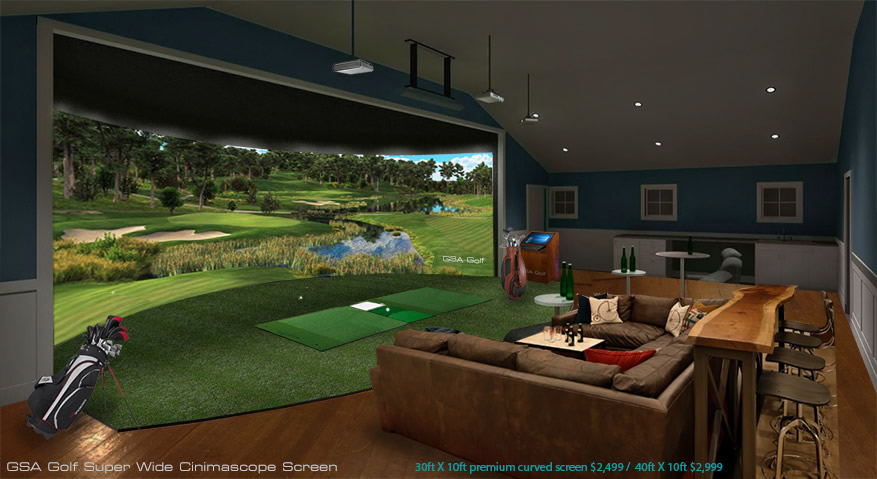 ---

Factory
Based in Naples, Florida,
GSA Golf products are meticulously assembled and tested by hand to meet the highest industry standards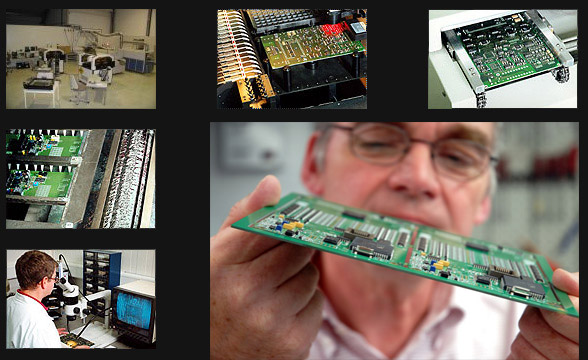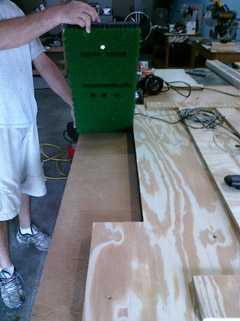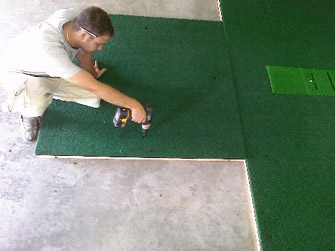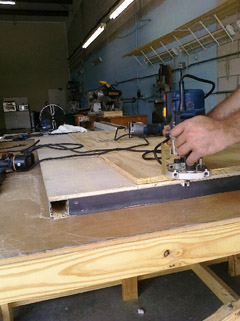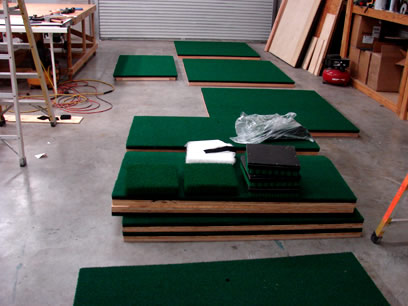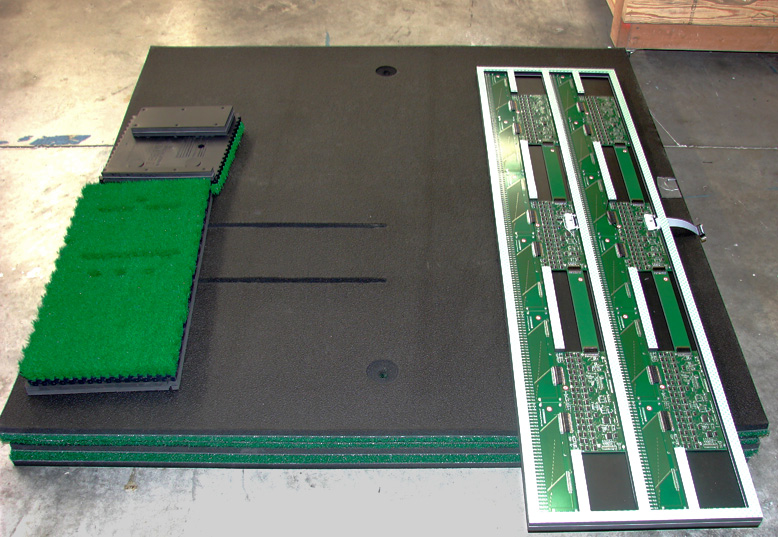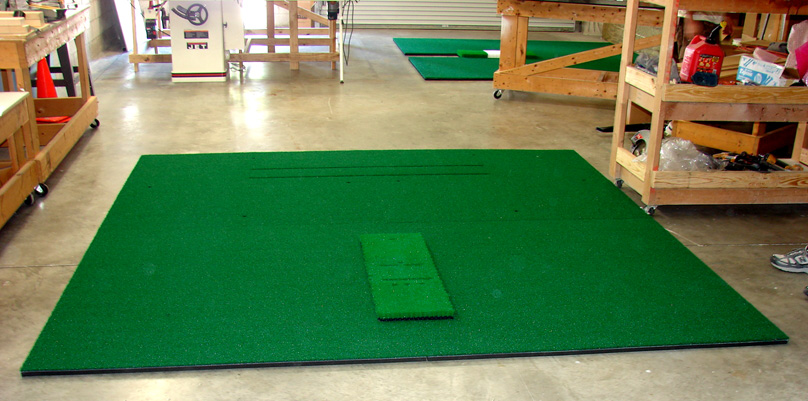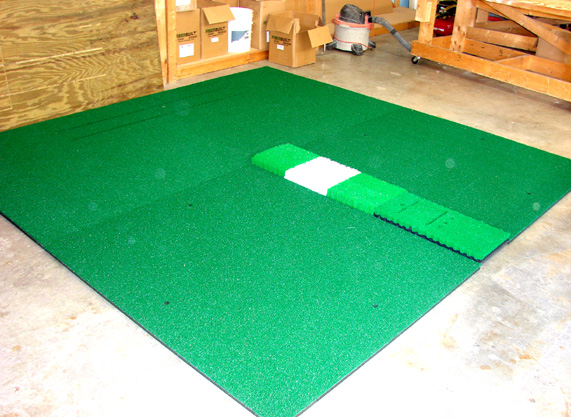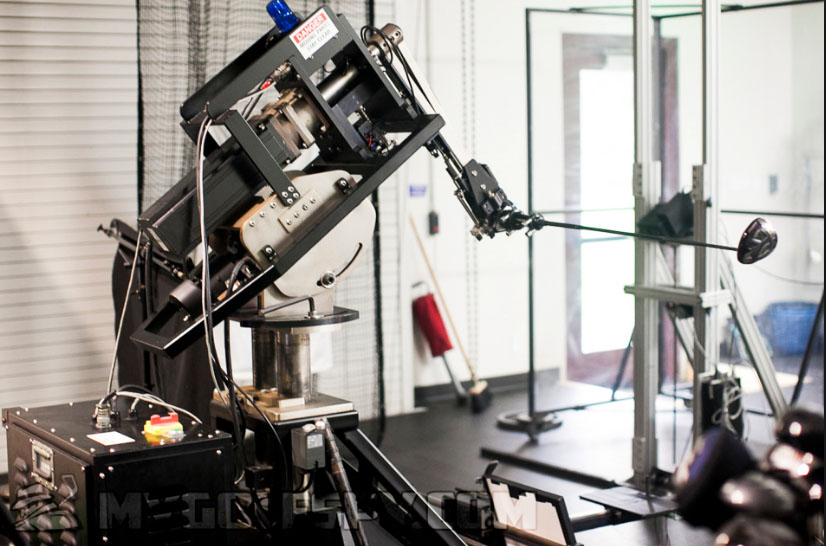 ---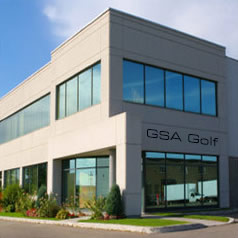 New GSA Golf showroom opening later this year in Naples, Florida