---

MG Modular Synthesizers
All systems and kits will be availble on our new web site
MGsynthesizers.com
later this year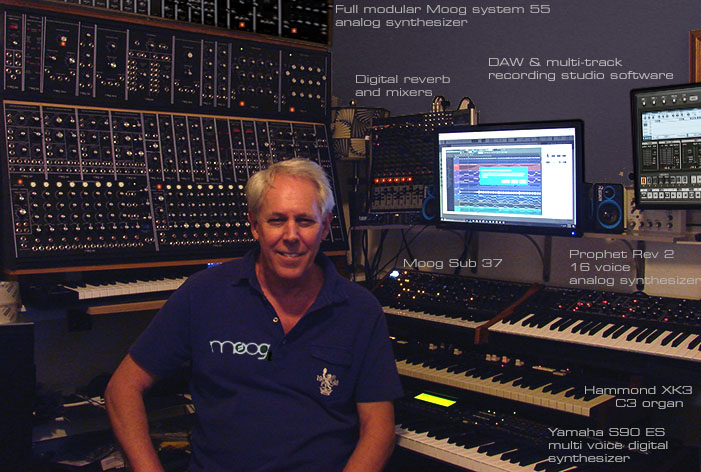 Hi! I'm Martin Gardiner
Electronics and software development engineer and founder of MG Synthesizers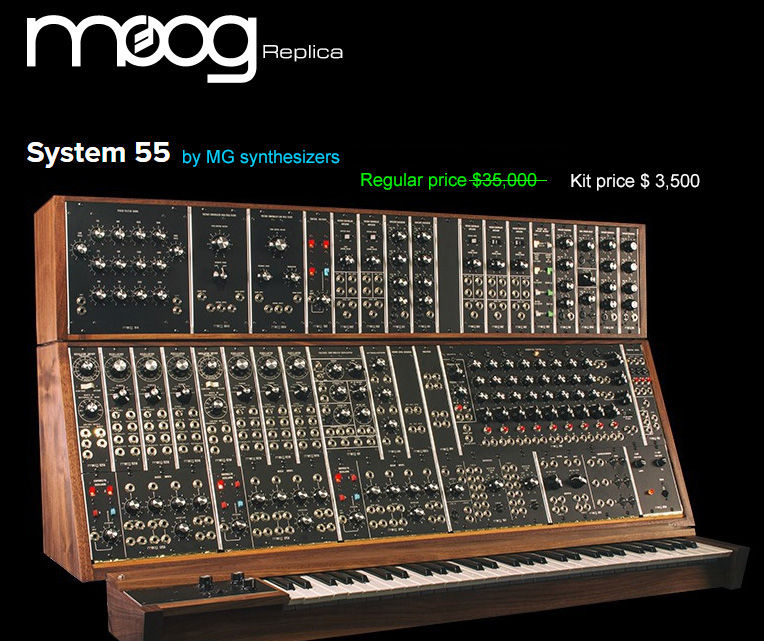 MG synthesizers System 55 replica panel and casing kit
$3,500
Kit comes complete with all panels, knobs, dials, lights, jacks and switches
plus 5 octave keyboard
Kit also comes with all cabinet panels (Black or Walnut veneer) ready for final assembly.
MG Synthesizers Modular Moog Replica Panels
We offer a complete set of all system 55 panels for both main and top cabinets.
You can buy just the panel artwork printed on self adhesive panel vinyl with all cut-outs for switches, dials, jacks, lights and potentiometers.
Please note that the branded name "Moog" is not present on the panels when purchased.
It's only displayed here for show. The standard name is "MG synthesizers" but can request any other name though.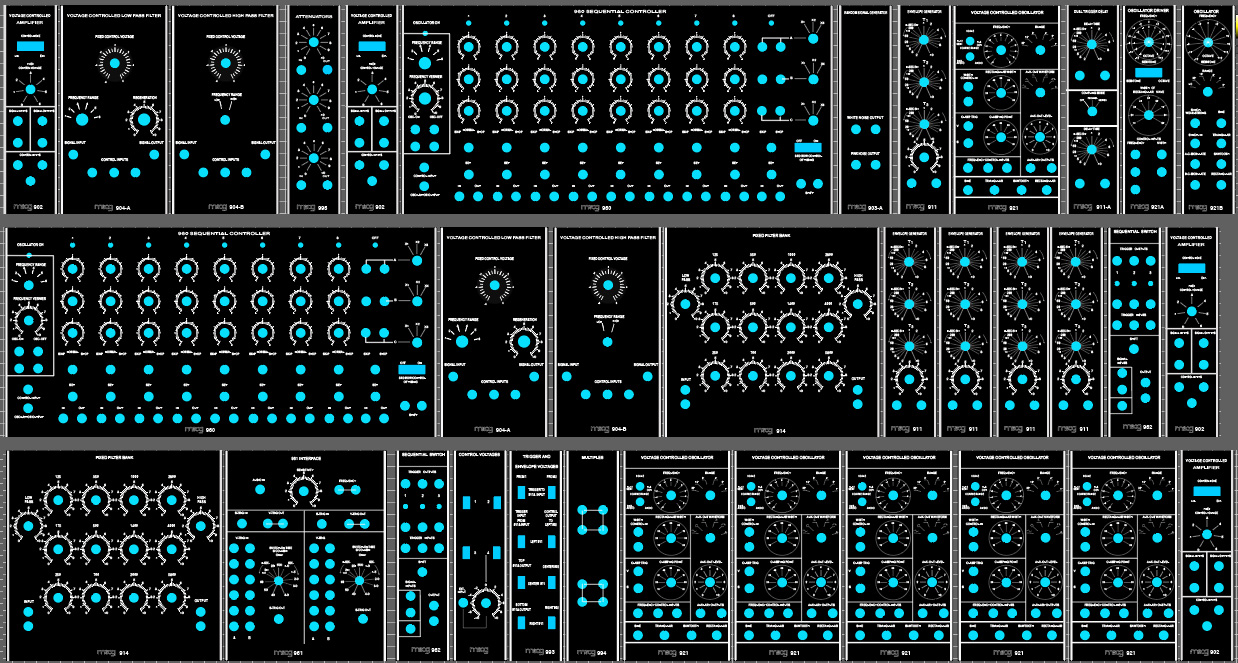 All artwork is vectorized for smooth and fine detail.

Price : $690
for the complete set of 66 MG Synthesizers MOOG style SYSTEM panels
(3 x 4ft lengths - overal length 12ft)
for both main and top cabinets
5x 902 Voltage Controlled Amplifiers
1x 903A Random Signal Generator
1x 904A Voltage Controlled Low Pass Filter
1x 904B Voltage Controlled High Pass Filter
5x 911 Envelope Generators
1x 911A Dual Trigger Delay
1x 914 Fixed Filter Bank
6x 921 Voltage Controlled Oscillator
2x 921A Oscillator Drivers
6x 921B Oscillators
1x 960 Sequential Controller
1x 961 Interface
1x 962 Sequential Switch
1x 992 Control Voltage Panel
1x 993 Trigger and Envelope Voltages Panel
1x 994 Dual Multiples Panel
1x 995 Attenuator
plus many more
Standard colors are black with white lettering
You can choose any other color schemes though
e.g. some Modular Moog System 55's have a nice blue tint)
Price : $690
Or all artwork on solid 3/16 inch thick vinyl panels
Price : $990
for the complete set
Or all artwork on solid vinyl panels with all switches, dials, lights, knobs , potentiometers and jacks etc ready for wiring to circuit boards
Price : $1,499
MG synthesizers System 55 circuit boards
All PCBs are professional doubled sided and through contacted boards
with component silk screen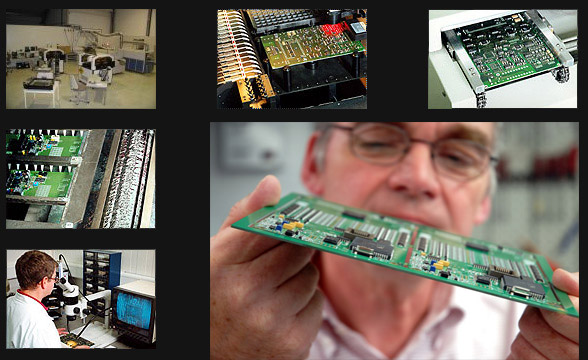 All circuit boards and component kits for the complete system 55 replica
Price : $1,499
Individual circuit boards with components
960 sequencer : $150
all others : $75
All modules can also be replaced with the ready built function PCBs from MosLabs, Aion Modular
or from www.synthesizers.com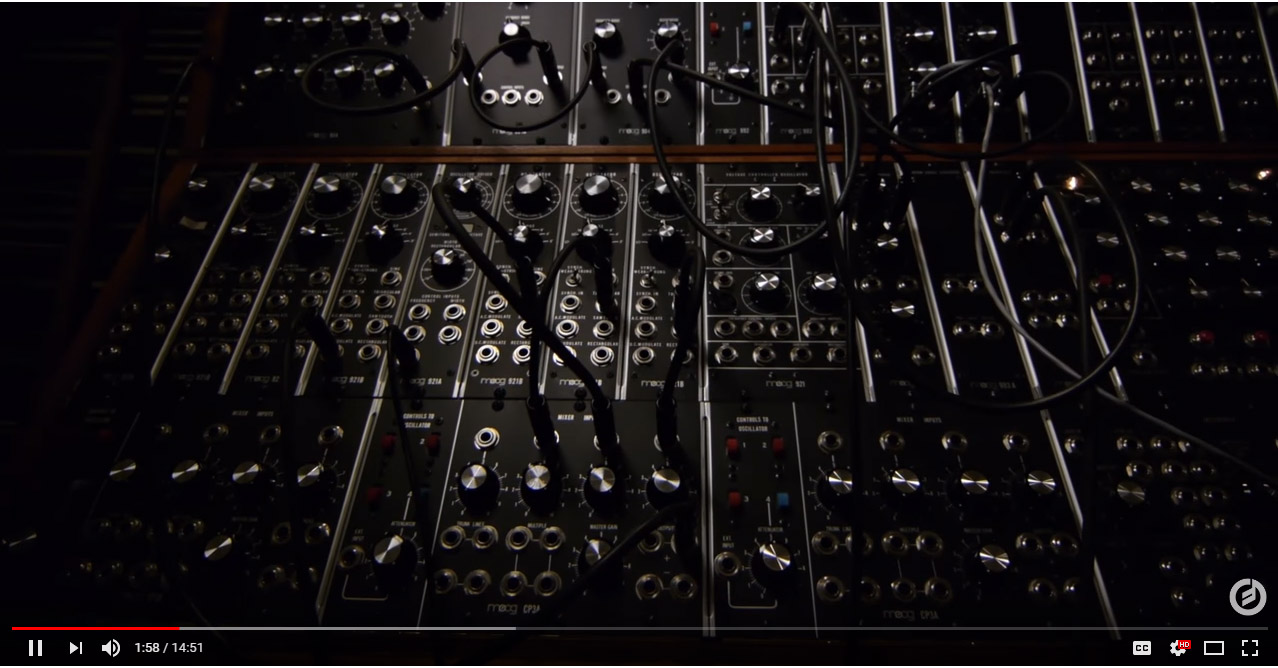 Back to Bach video
The all time best original "Switched on Bach" album from 1967
---
All time keyboard greats
Other interesting sequencers
The above videos are all done using systems from www.synthesizers.com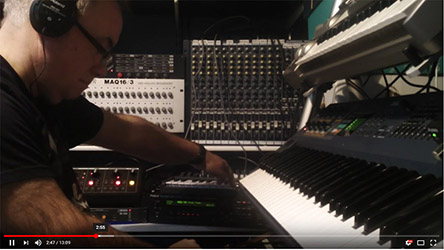 ---
Office hours
Office hours are: Monday to Thursday, 10am to 3pm US EST
---