GSA Sensor Mat Installation Instructions
Serial Adapter
Windows automatic install
If you have an internet connection on your PC then Windows will automatically search for the drivers and install them.
To manually install the serial adapter driver proceed as follows:
The serial adapter drivers for Windows XP, Vista and Windows 7 operating systems are copied to your PC
during the ProX software installation process from the supplied DVD in the SerialDrivers sub folder of the GSAControlPanel
Green Adapter
If you have purchased your system before March 2011 the drivers have to been downloaded from the Prolific site.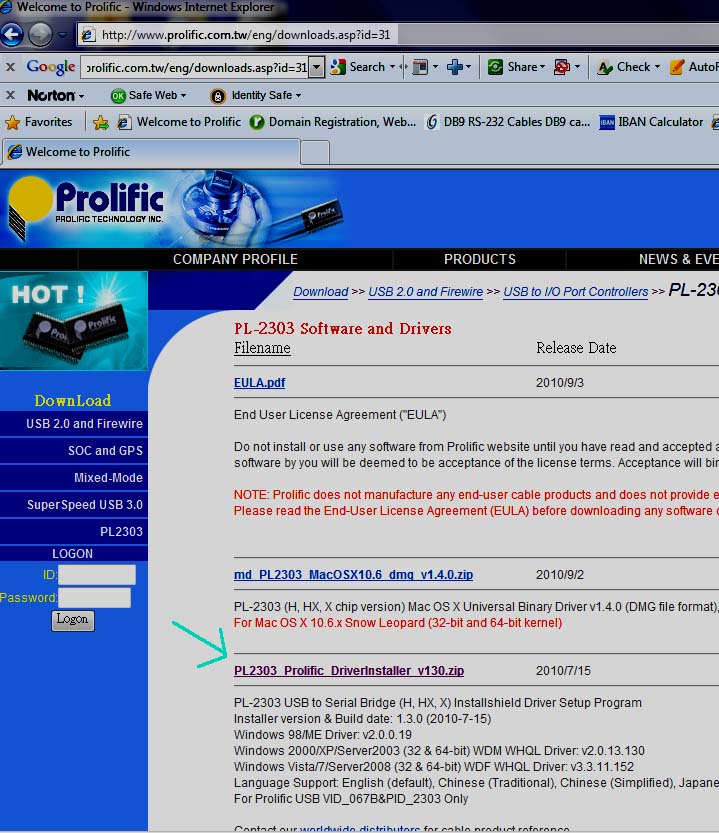 Go here to get to the above site or enter http://www.prolific.com.tw/eng/downloads.asp?id=31 in your web browser. Download the PL2303 installer, Unzip and run the Setup.
All DVDs purchased after this date contain the driver setup in the drivers in the SerialDriversGreenAdapter on the DVD
and in the ProX Golf Simulator\GGS\SerialDriversGreenAdapter folder after installation.
After running the setup program you are ready to use your adapter.
---
White Cable Adapter
Go to the SerialDrivers folder and locate and double click on the WhiteSerialUSBdriver program.
or
Plug the serial adapter into a free USB port on your PC.
You will then see this window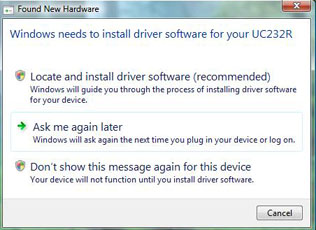 Click the Locate and install driver software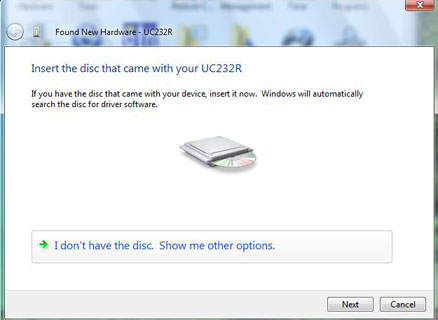 Click the I don't have the disc. Show me other options and Next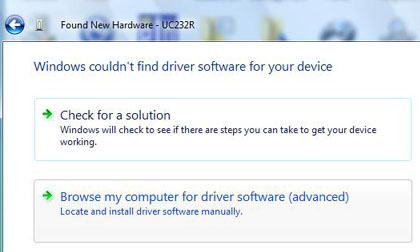 Click the Browse my computer...

Click Browse and locate C:Program files\ProX Golf Simulator\GGS\SerialDrivers
Note: Depending on where you installed the ProX software on your PC, this will vary.
Click Next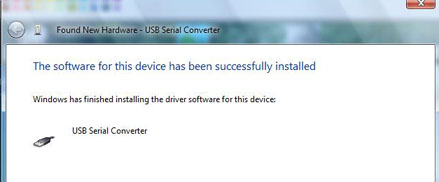 After the driver installation process you should see the above windows message.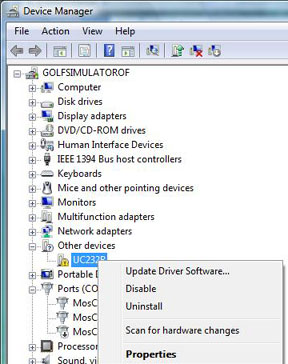 If not, you can repeat the process by going to the Device Manager, right clicking on the Other Devices and clicking the Update Driver Software
How to get to the Windows Device Manager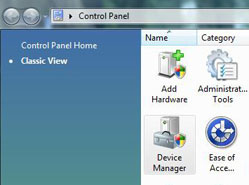 In Windows Vista you get to the Windows Device Manager via the Windows Control Panel
In Windows 7 go first the the Control Panel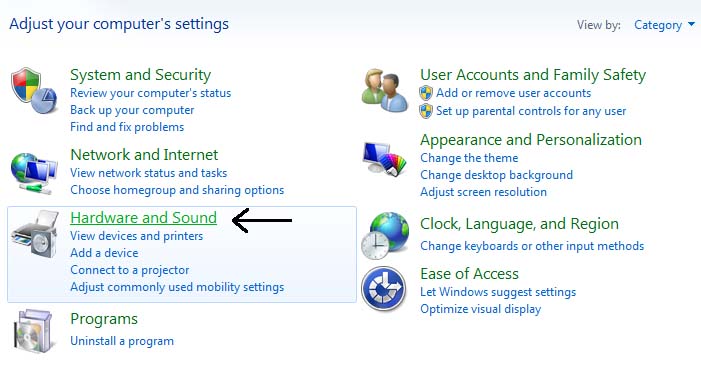 Click Hardware and Sound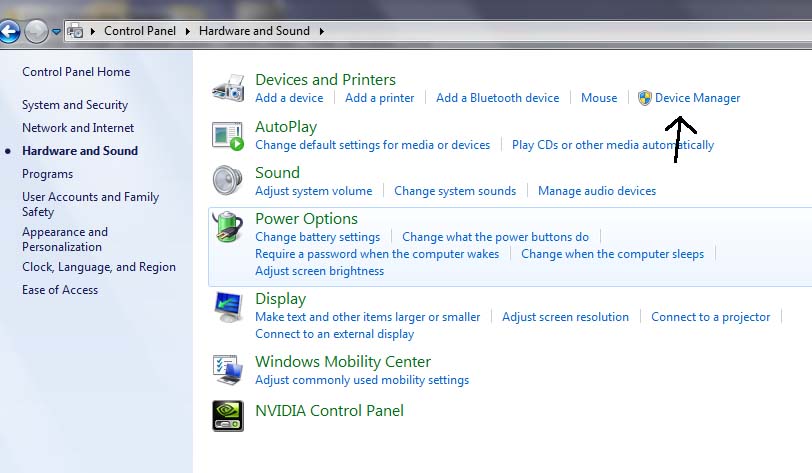 Click Device Manager
Important note:
If you see that Windows has automatically installed a Microsoft Serial BallPoint,
go to the Device Manager, go to Mice and other pointing devices, right click on the Serial Ballpoint and select Disable.