24. Camera trigger hitting mat with fairway fiber grass panels (USB and RCA trigger cables attached)
25. Remote sensitivity control on 20ft cable
---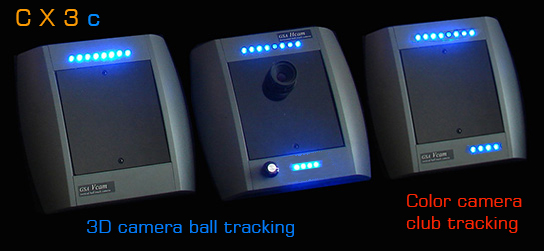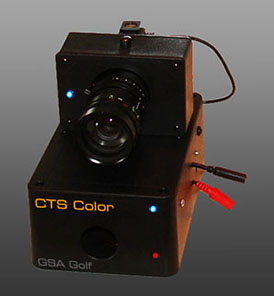 -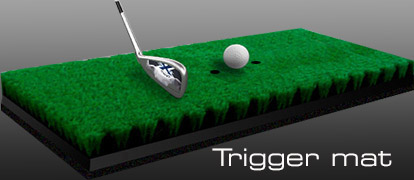 -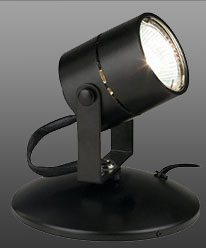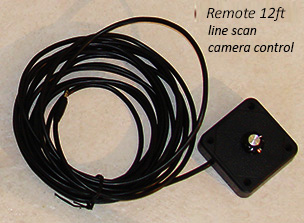 System includes electronically controlled (trigger & digital delay) Xenon flash, halogen lamp, zoom lens, HD color camera, trigger mat and 5 amp power supply
Box contains:
1. System software DVD with GSA Golf single course 18 hole software and E6 trial single 18 hole course software
2. Vcam Camera vertical launch angle and ball speed (side floor mounted) camera in casing on mount
3. Hcam Camera ball path camera (overhead mounted) in casing on mount
4. Ccam Color Camera with Xenon flash.
5. USB cable 6 ft miniA Ccam camera cable
6. USB active 16 ft extension cable Ccam camera cable
7. RCA trigger cable 15 ft Ccam camera cable
8. Halogen Lamp required for the trigger mat
9. FiberBuilt Trigger mat
7. USB cable 6 ft miniA Vcam camera cable
8. USB cable 6 ft miniA Hcam camera cable
9. USB active 16 ft extension cable Vcam camera cable
10. USB active 16 ft extension cable Hcam camera cable
11. USB 10 ft extension cable Hcam camera cable
---

As above CX3c but with additional Bcam ball spin camera
---
Ccam - plus camera club tracking system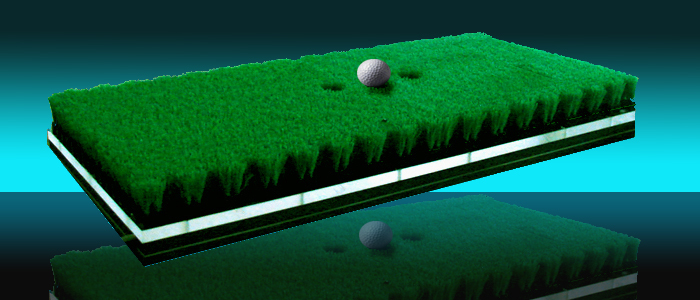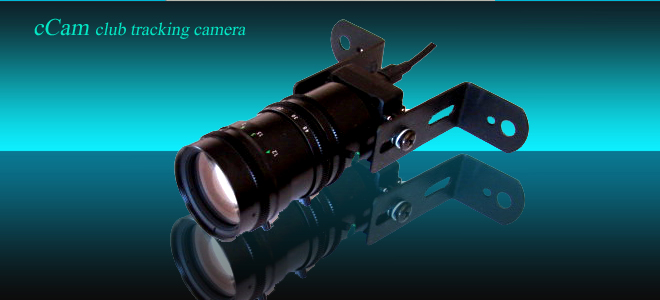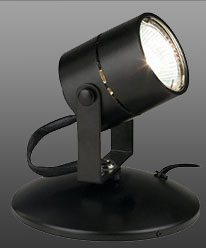 Box contains:
1.System software DVD with GSA Golf single course 18 hole software and E6 trial single 18 hole course software
2. Ccam trigger hitting mat with fairway fiber grass panels (USB and RCA trigger cables attached)
3. Ccam Camera club tracking camera (overhead mounted) camera in casing on mount with zoom lens
4. USB cable 6 ft miniA Ccam camera cable
5. USB active 16 ft extension cable Ccam camera cable
6. USB 10 ft extension cable Ccam cable
7. RCA trigger cable 15 ft Ccam camera cable
8. RCA trigger extension cable 6 ft Ccam camera cable
9. 60 tracking dots for Ccam
10. Halogen Lamp
---
CTS monochrome camera club tracking system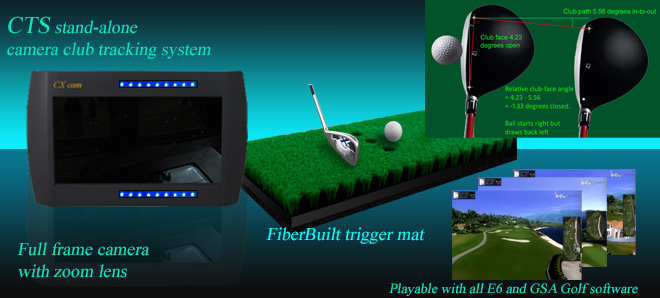 Box contains:
1. System software DVD with GSA Golf single course 18 hole software and E6 trial single 18 hole course software
5. Ccam Camera club tracking camera (overhead mounted) camera in casing on mount with zoom lens
6. USB cable 6 ft miniA Ccam camera cable
7. USB active 16 ft extension cable Ccam camera cable
8. RCA trigger cable 15 ft Ccam camera cable
9. 60 tracking dots for Ccam
10. Halogen Lamp required for the trigger mat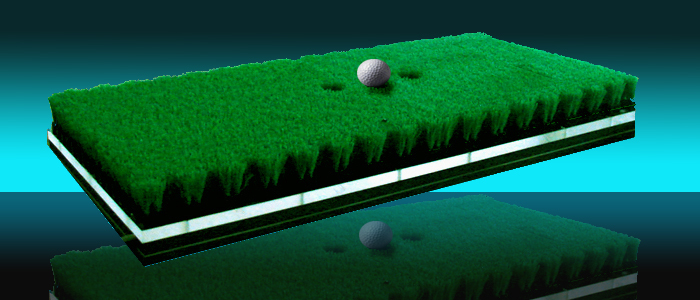 11. FiberBuilt Trigger mat
---
CTS color camera club tracking system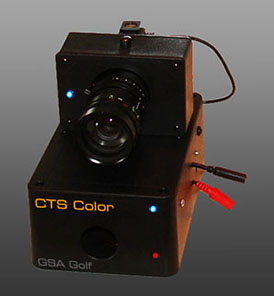 -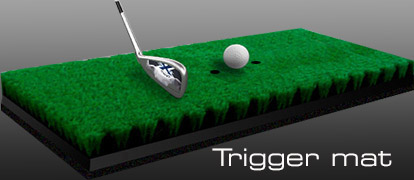 -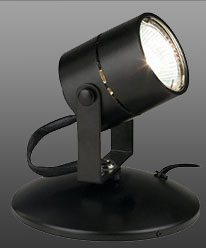 System includes electronically controlled (trigger & digital delay) Xenon flash, halogen lamp, zoom lens, HD color camera, trigger mat and 5 amp power supply
Box contains:
1. System software DVD with GSA Golf single course 18 hole software and E6 trial single 18 hole course software
5. Ccam Camera club tracking camera (overhead mounted) camera in casing on mount with zoom lens
6. USB cable 6 ft miniA Ccam camera cable
7. USB active 16 ft extension cable Ccam camera cable
8. RCA trigger cable 15 ft Ccam camera cable
9. Halogen Lamp required for the trigger mat
10. FiberBuilt Trigger mat
---
SX line scan camera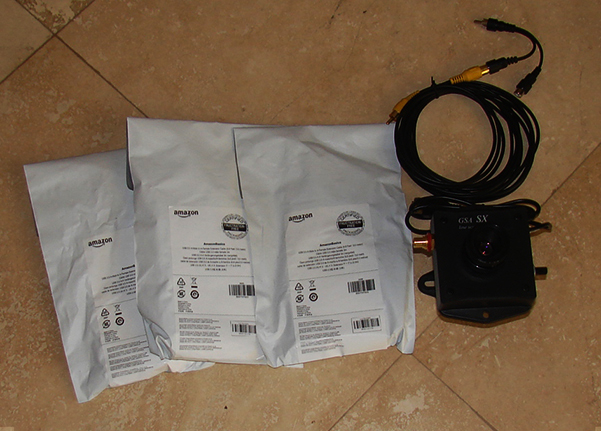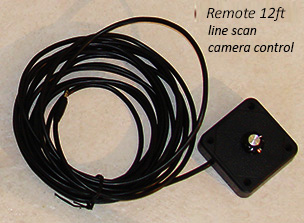 Box contains:
1. GSA 3000 fps line scan camera
2. USB extension cables for 30ft reach
3. RCA cable 15ft and RCA Y adapter
4. Remote sensitivity control on 20ft cable