To update the software from a download follow these step-by-step instructions.
This example will show how to update the GSA Control Panel.
The same procedure can be used to update the game play software with a new release.
Most updates just require that the .exe file be placed.
---
Step 1.
Double click on the update link on the web site and click on the Save button in the File Download window.

---
Step 2.
Click on the Save button in the next window that opens.
This downloads the zipped file.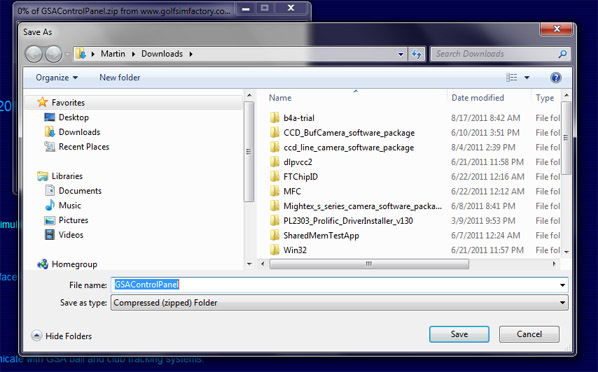 ---
Step 3.
When the download is complete, click the Open Folder button.
---
Step 4.
Right click on the downloaded .zip (in this example it is the GSAControPanel.zip file) and select the Extract All... option.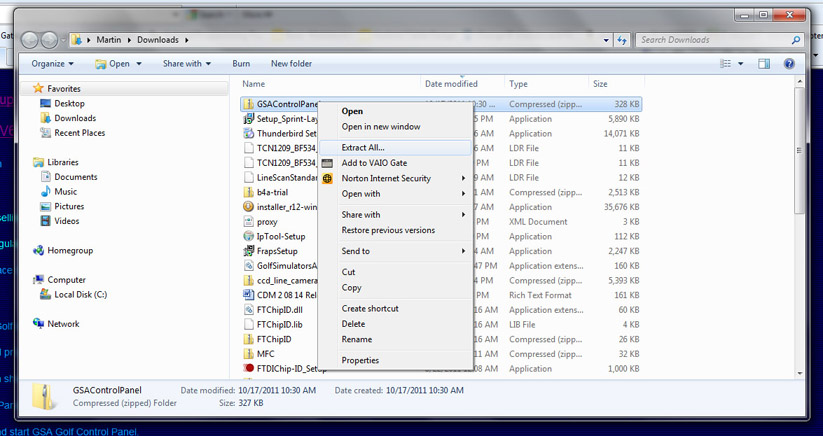 ---
Step 5.
You can leave the default destination here so just click the Extract button.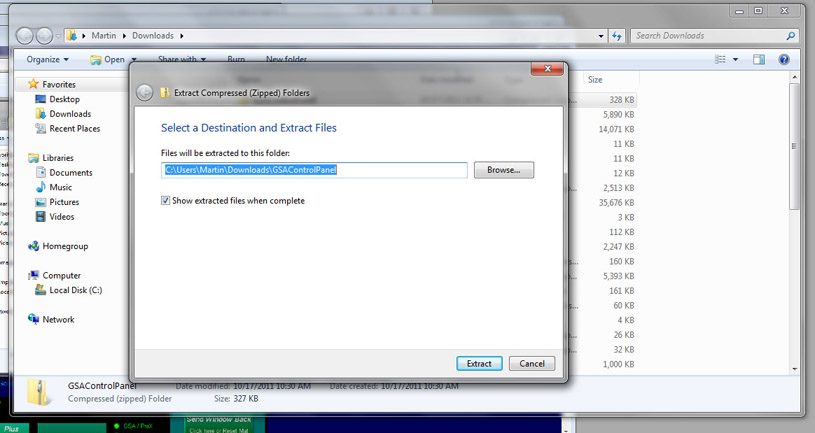 ---
Step 6.
After the zipped file has been extracted a window will open showing the new file. Right click on this and select Copy.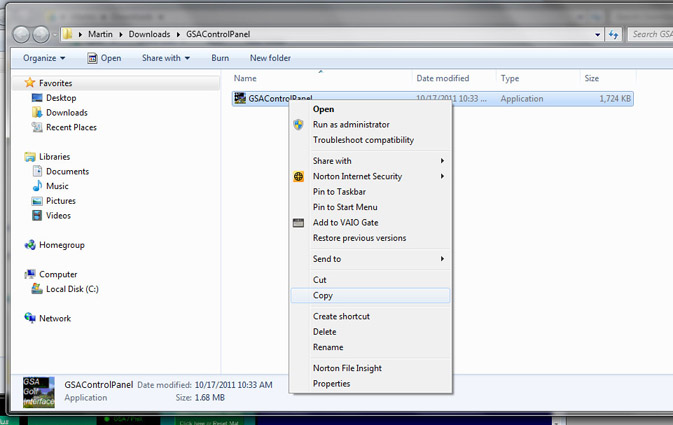 ---
Step 7.
Go to the desktop and right on the GSA Control Panel icon. Click on the Open File Location option.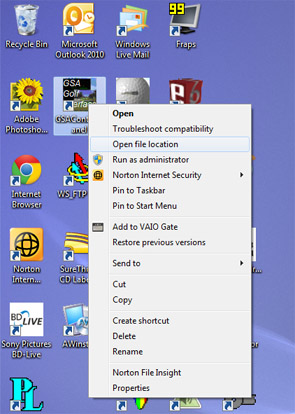 ---
Step 8.
The Windows Explorer window should now look like this.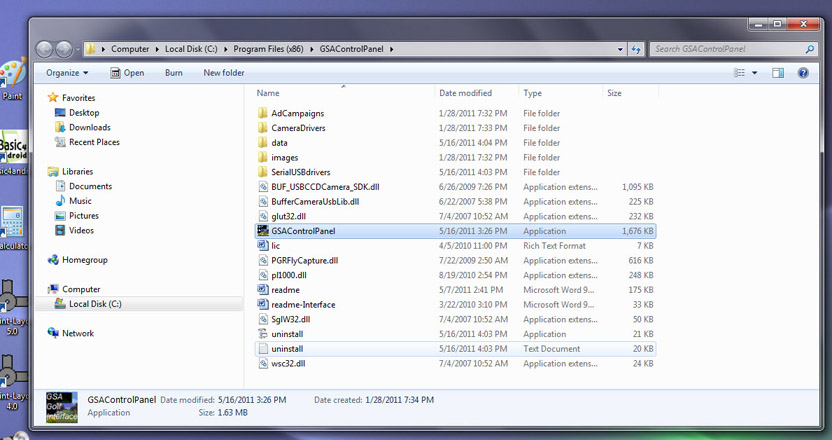 ---
Step 9.
In the top edit line click on the Program files(x86).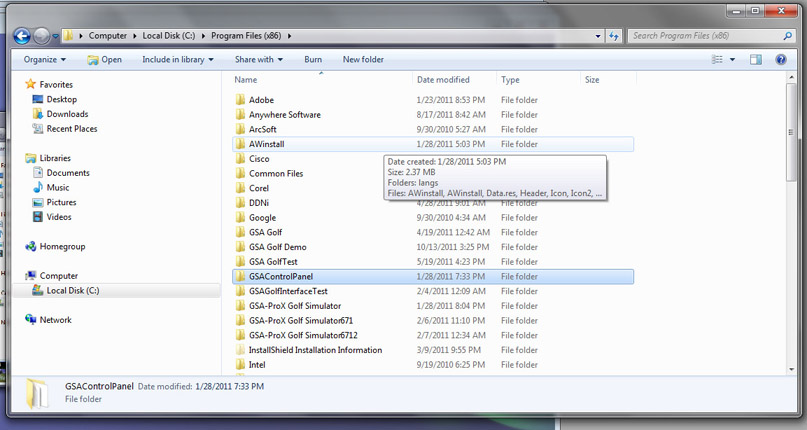 ---
Step 10.
Right click on the GSAControlPanel folder and select Paste.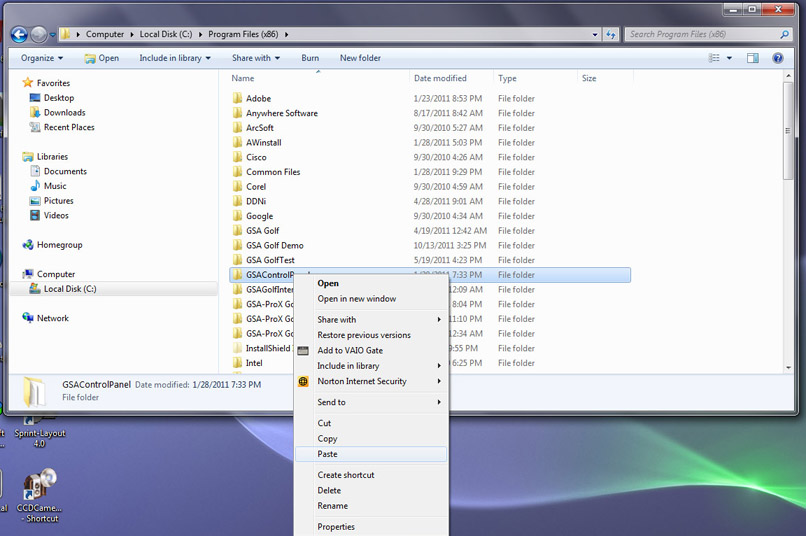 ---
Step 11.
Select the Copy and Paste option when this window opens.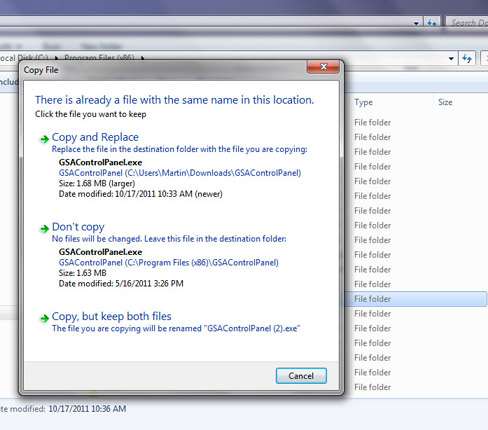 You have now completed the download and update procedure and the new release of the Control Panel will start when double clicking on the desktop ControlPanel icon.
Note: If you updating an older CP then download the new camera DLLs here place all DLL files in the same folder as the Control Panel exe file.
The new Windows 7 & 8 CP requires the new camera capture software.
Download here Select "I will use USB cameras" and select "Install PGRUSBCam driver" when prompted.
Windows Visual Studio runtime components. Download and run these two programs:
Download Visual Studio Windows 64 runtime components here
Download Visual Studio Windows 86 runtime components here