---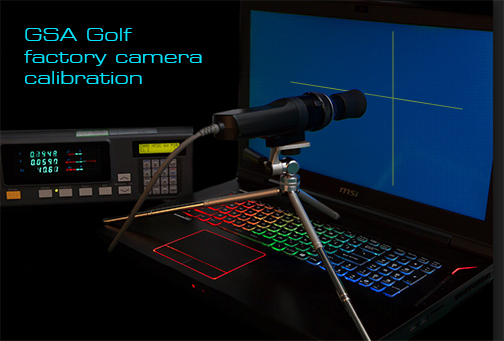 Factory calibration table set
Note: Please ensure you're using CP version 8.6.3.5 or higher for these instructions

Above, a customer e-mail from 04/21/2017 regarding the new extended calibration

All current GSA Golf Control Panel versions and updates now include a factory set camera calibration table
that negates any user requirement to calibrate the cameras themselves.
The table consists of 3 calibration tables each consisting of 126 entries
for various distances the Vcam is from the center line
Vcam distances from the center line are 5ft, 6ft and 7ft.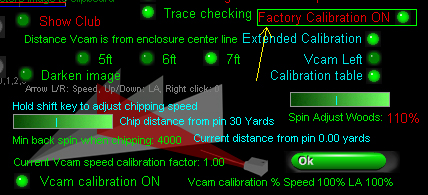 Note that the calibration table "calibLRex.csv" is placed in the "C:\Program Files (x86)\GSAControlPanel\data" folder when you download the latest CP update.
In order to use it, the new "Factory Calibration" option must be on.
Any user calibration tables won't be overwritten when this option is on but if you would like to edit the factory tables then switch the "Factory Calibration" option OFF again before editing.
The table will then be automatically saved to the "C:Users\Public" folder.
Calibration factors used now displayed

The calibration factors used for the current shot are now displayed in the Vcam window.
These are Speed adjustment, Launch Angle (LA) adjustment and the index number into the calibration table.
In the above example, the raw speed of the ball was reduced to 84% and the raw LA increased by 38%
Extended calibration "Scale" factor = 0.2780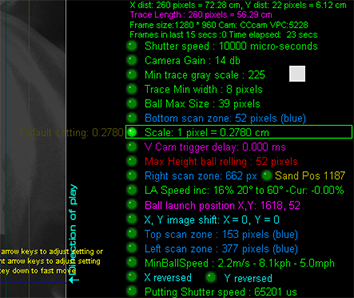 Note that the Scale factor for the calibration tables was set to 1 pixel = 0.2780.
This scale factor used with the calibration tables should result in exact ball speed measurements across the entire 0 - 60 degree launch angle and +/- 20 degree path range.
Increasing or decreasing this scale will result in decreased or increased measured ball speed across the entire range should you care to change it.
Don't forget !
If your Vcam is mounted on the left side of the enclosure, ensure that the "Vcam Left" option is ON
otherwise your calibration will be reversed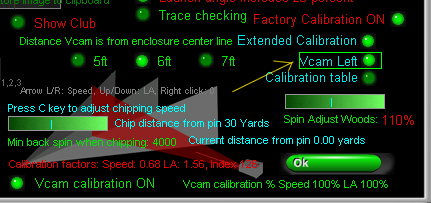 Also don't forget to set the distance your Vcam is from the enclosure center line
Currently distances are 5ft, 6ft and 7 ft.
If your Vcam is over 7 ft away from the center line then just use 7ft setting for now.
Other distances will be available later this year

Also don't forget to set the amount of calibration to 100% for both speed and LA to start with

Later you can reduce or increase the amount of calibration for both Speed and LA to suit
In the above example the speed calibration was reduced to 50% so that any ball speed adjustments for ball hit left or right will be 50% less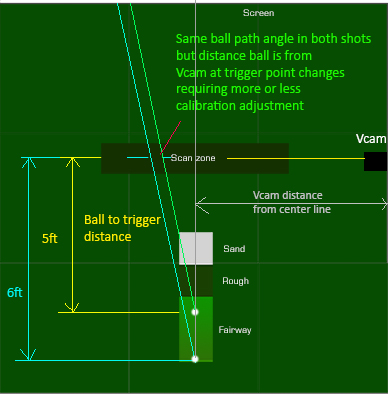 Note that the calibration tables where made with a ball to trigger distance of 5ft.
Later next month we'll have exact speed calibration percentages for various other ball to trigger distances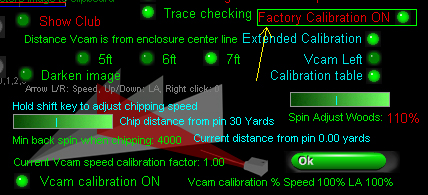 And don't forget to set "Extended Calibration" ON and "Factory calibration" ON
Note that these are default ON with the new CP releases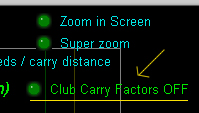 And finally, don't forget to switch "Carry factors" OFF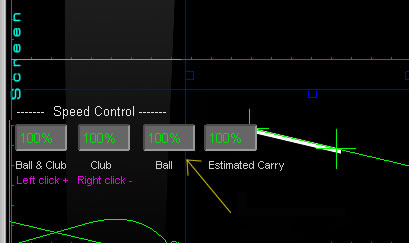 and "Ball speed controls" to their default of 100%

---