---



We have a number of items including:
Impact Screens, Projectors, Drapes, Grass hitting surfaces, Cameras and Optical sensor systems
that have either been overstocked due to customer order cancellations or due to other circumstances
and will be offered on this page at or below our cost prices.

Single items currently on offer

Brand new premium impact wide screen 16' x 9'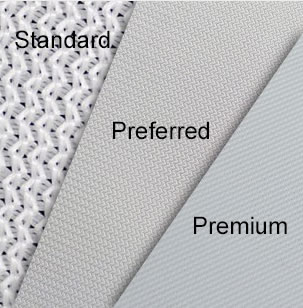 8'10" H x 16" wide
16:9 Wide screen ratio
Price $ 899.00
Regular price : $ 1,399.00
with frame fittings (8 X F3, 2 FT and 2 F4) and bungees
Sold

Brand new premium impact wide screen 12' x 6'6" (16:9 ratio)
Screen has a 1' 6" black extension at lower end for a total height of 8'
Price $ 699.00
with frame fittings (8 X F3, 2 FT and 2 F4) and bungees
Regular price : $ 1,199.00

Brand new side drape set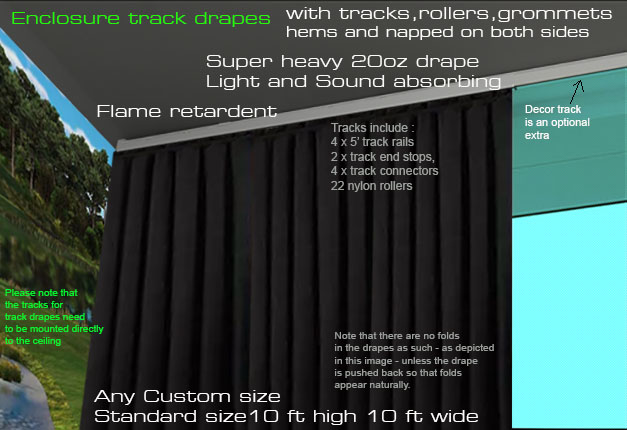 2 x 10' x 11' side wall drapes with grommets, pockets and hems
Price $ 599.00
Regular price : $ 1,299.00
Sold
Brand new CTS Lite
(sent back from customer who has family health issues and asked us to re-sell it for him.
System was never used. BTW we don't normally do this. This was an exceptional case though)
The system can be used as a regular CTS Lite or as a Ccam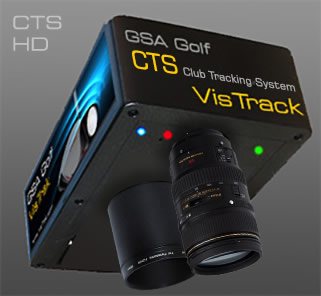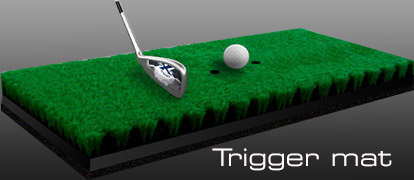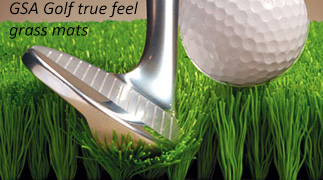 System comes complete with trigger mat and halogen lamp and full one year warranty
Price $ 1,599.00
Regular price : $ 2,499.00

Brand new ViewSonic projector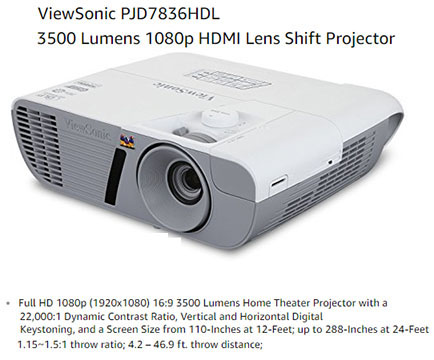 Customer sent it back because throw distance of 22ft was too far
Price $ 399.00
Regular price on Amazon : $ 645.00
Sold

CX golf simulator components
CX components can be used to build the complete GSA Golf golf simulator camera tracking system at a far lower price than the ready made system price
All cameras come with the GSA Golf Control Panel software and 1 18 hole golf course game software
To build the CX2 system you will require the following:
1. Two base cameras with 3.5mm lenses (Casing is optional)
2. A camera trigger - either an SX line scan camera or trigger array with halogen lamp
3. At least two IR LED lamps
4. Two RCA cables (12ft and 24ft)
5. Two mini B USB 2 cables (3ft or 6ft)
6. Six USB extension cables (9ft)
7. Two USB powered hubs
To build the CX3 system you will additionally require the following
1. One Base camera with 35 mm lens (casing is optional)
2. Halogen or IR LED lamp
3. Trigger mat
4. Mini B USB 2 cable with USB extensions and powered hub
Base camera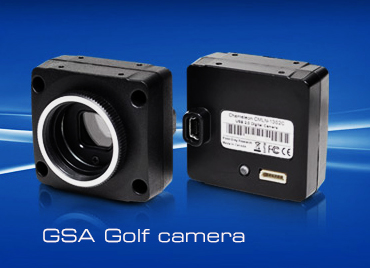 Base cameras are without lenses
Monochrome for Vcam, Hcam and Ccam camera trackiing systems
Color for CTS club tracking systems
These cameras are the standard cameras used in all GSA Golf products and systems
The cameras are registered and licensed to be used with all versions of the GSA Golf Control Panel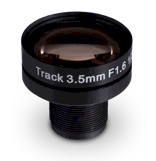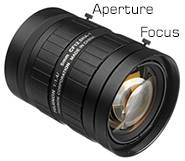 Low distortion lens and lens adapter for GSA Golf cameras suitable for V and H cams .
35 mm fixed focal length lens suitable for Ccam, CTS and Bcam cameras

CX2 complete Kit
All kits come with the GSA Golf Control Panel software, TGC 15 course and 1 RC 18 hole golf course game software plus all IR Lighting and all cables
Price $ 2,299.00 Regular price : $ 3,399.00 - Approx assembly time : 30mins - tools required : Philips screw driver
---
CX3 complete Kit
All kits come with the GSA Golf Control Panel software,TGC 15 course and 1 18 hole golf course game software plus all IR Lighting and all cables
Price $ 3,999.00 Regular price : $ 5,499.00 - Approx assembly time :1hr - tools required : Philips screw driver

GSA Golf components and kits

Click above to read more

---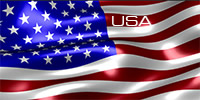 US delivery only
Please contact us first if ordering outside the United States as there will be additional shipping costs
---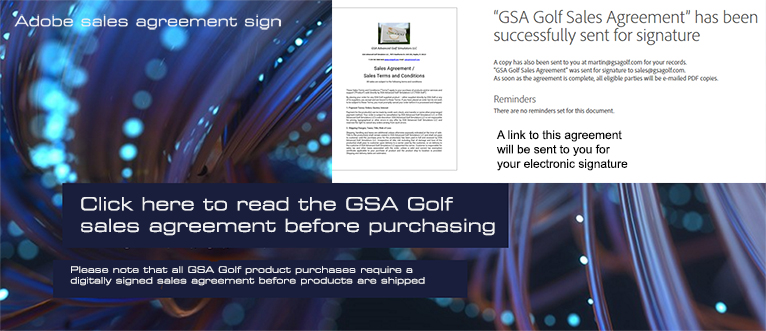 -

-

-