---

Buy PX3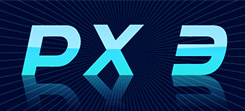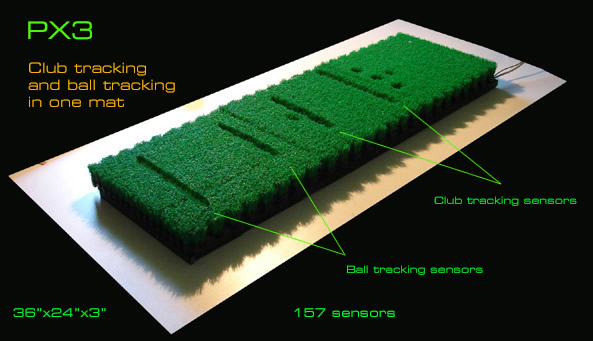 The PX 3 adds ball tracking to the PX2

System includes TGC 15 course software !
PX3
$ 3,499.00
---
Buy PX4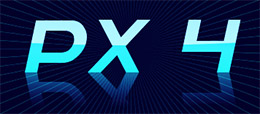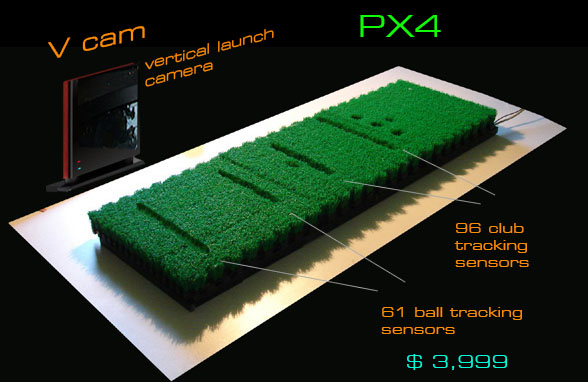 $ 4,499.00
---
Buy PX6
The PX 6 adds dual camera ball spin detection to the PX4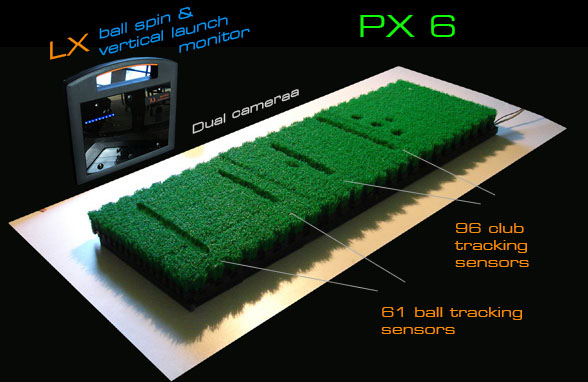 Tracking system: Photocell optical club tracking sensors with dual 3D camera ball tracking
Data captured: Club speed, club face angle, club path, ball path, ball launch angle, ball speed plus ball spin rate
Pros: Relatively easy setup and lowest cost for a full feature tracking system.
No markings or tape required to be adhered to clubs.
Most accurate photocell club tracking sensor mat on the market. Most accurate ball launch angle, ball path and ball spin system.
Cons: Ball must be played from the same hitting position
Launch monitor must be rotated for left handed players

PX 6
$ 7,999.00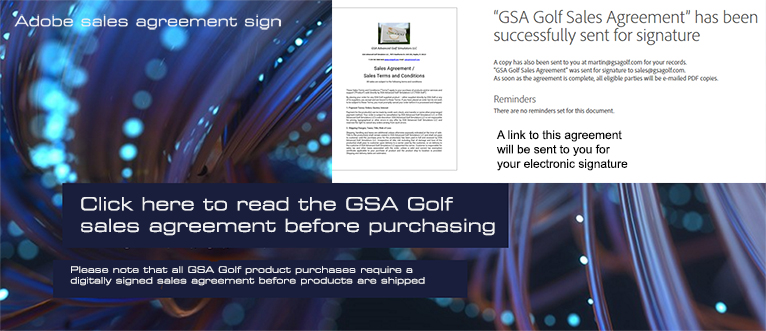 ---