Mat Assembly Instructions
The GSA Golf golf simulator base mat consists of two or three fiberBuilt fairway panels with milled slots and holes mounted on a frame and base.
If you want to build this yourself you can save over $700.00!
The frames and base are black PVC plastic which can be cut by any local plastics company. Alternatively you can purchase all the parts pre-cut from GSA Golf.
You can also build these out of wood or aluminium if you choose.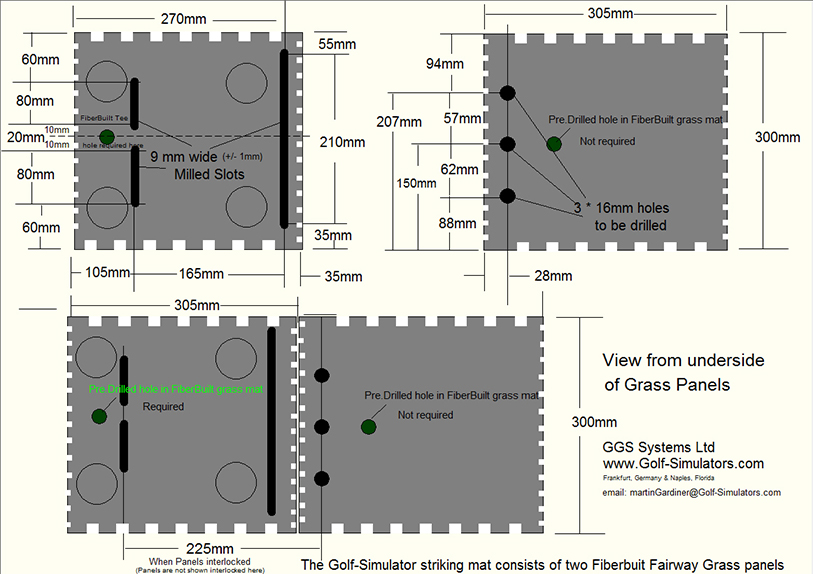 The hardest job will be cutting the two slots into the fiberBuilt mat panel.
For a professional look you should have these slots milled by a professional workshop.
Alternatively you can do it yourself by drilling two holes at each end of the slot and use a suitable hacksaw to cut out the slots.
-
You can also purchase these panels with pre-milled slots and holes directly from us
Pre-milled fiberbuilt fairway grass panel set (2 panels)
Price $ 300.00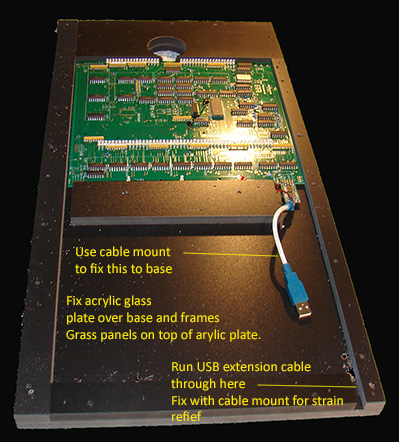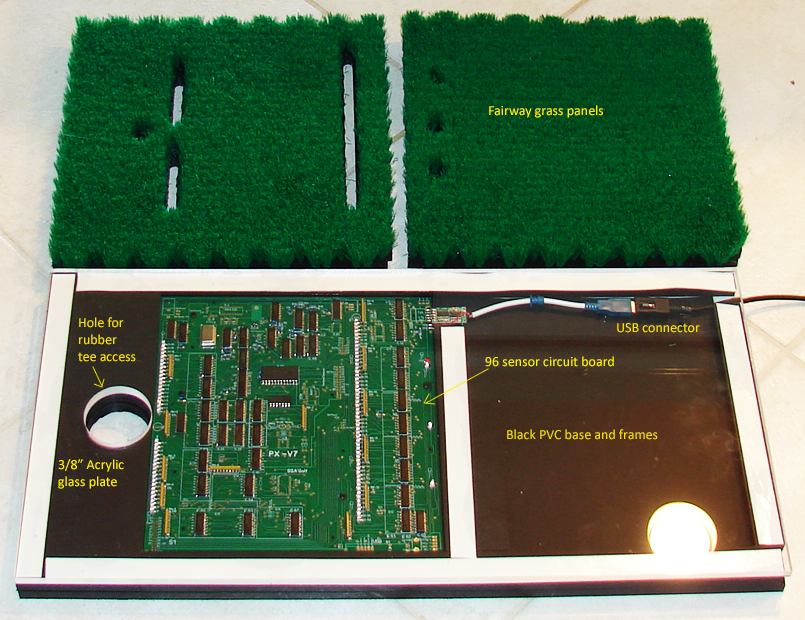 The below described assembly instructions for the base and frames uses templates and jigs for professional production runs. As you will probably only be making a one-off you can dispense with these templates and jig. Just ensure that everything is lined up correctly before drilling the screw pilot holes.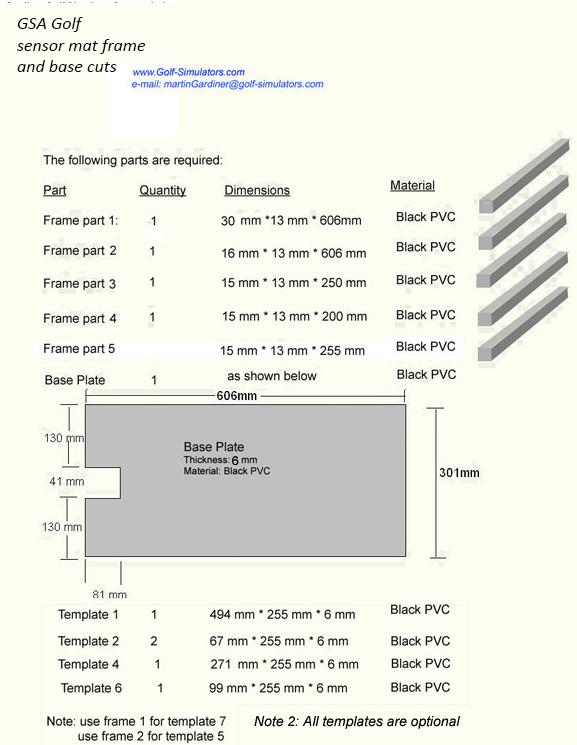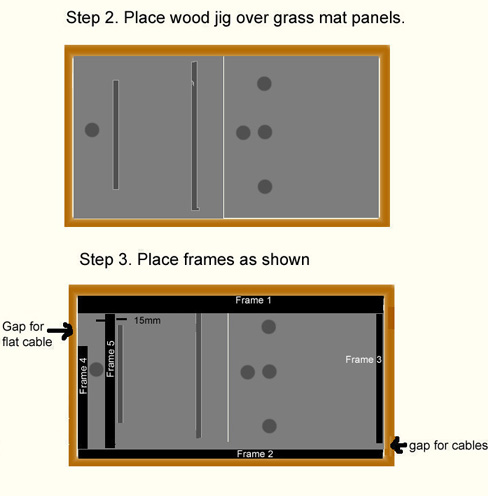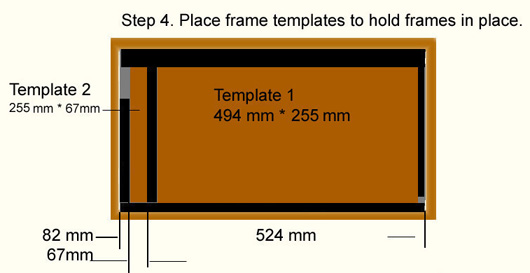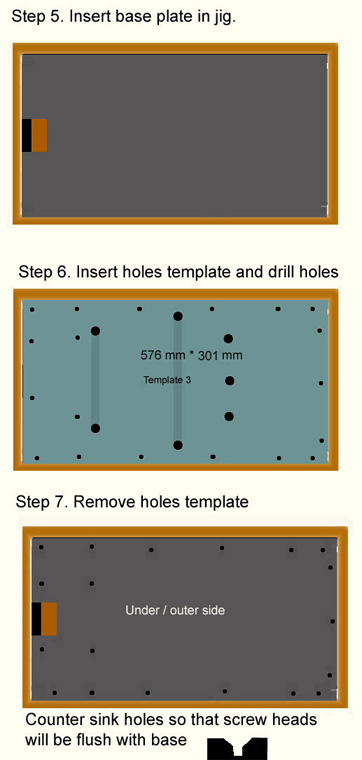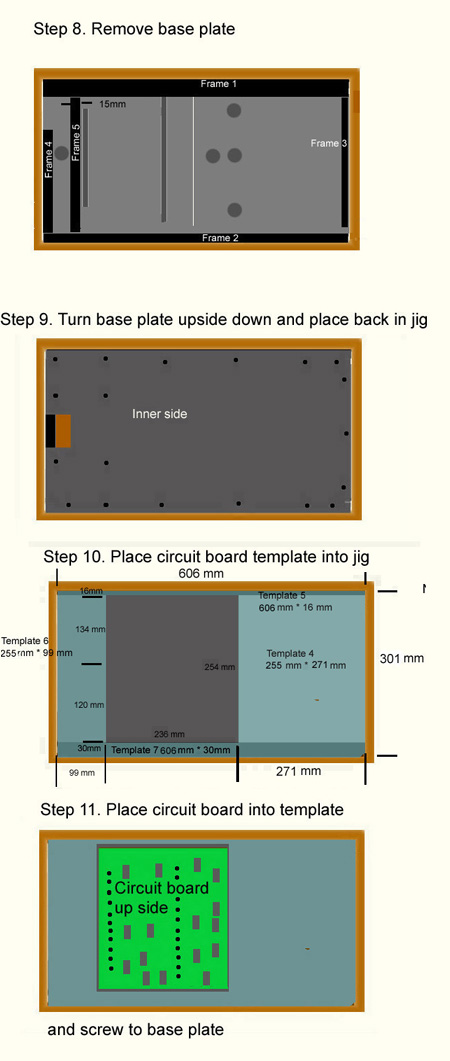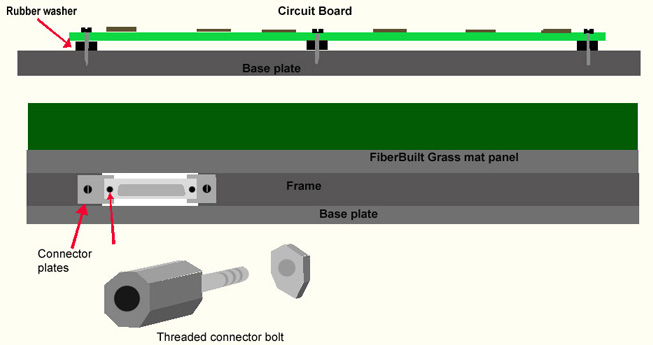 Use rubber washers and self tapping screws to mount circuit board.
Use suitable sized connector mounting plates to mount sub-D connector to mat frames.