---

Buy CX3c
Warning! International customers!
Please note: This product is only available for this price for US resident customers only.
Contact us if you are outside the US for a shipping quote for this product.
If you're an international customer and ignore this warning and still click the "Buy Now" button to process the transaction
then the product will not be shipped and a 10% refund charge will be applied.
Please note!
Please note that GSA Golf camera systems are not plug 'n' play and can require some considerable time to setup.
There's a learning curve involved in getting to know the ins and outs of the GSA Control Panel and the first time user should be aware of this.
While most tech savvy users have no problem setting up their camera systems in a few days or so,
others - with lower technical abilities - may require weeks to setup the systems and require a lot of support.
If in doubt then we recommend using our basic, super easy setup FSR systems


System includes TGC 15 course software !


Includes GSA Golf single course software and E6 single course trial
Price $5,999
---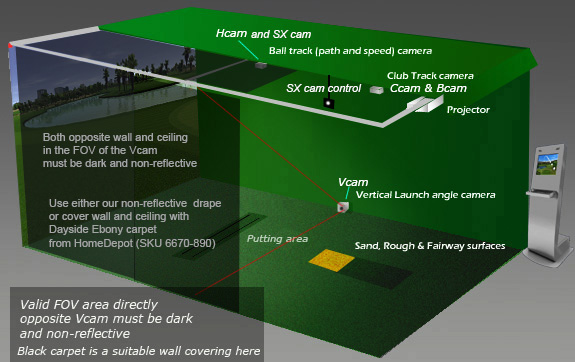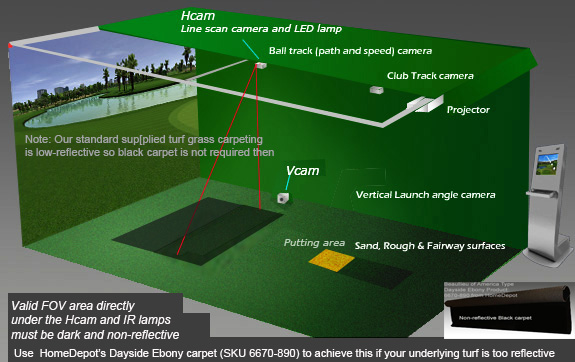 Important ! Note that camera systems require that two areas within the enclosure be dark and non-reflective
and that there should not be too much ambient light getting into the enclosure. ie daylight windows near the enclosure and / or other electric lights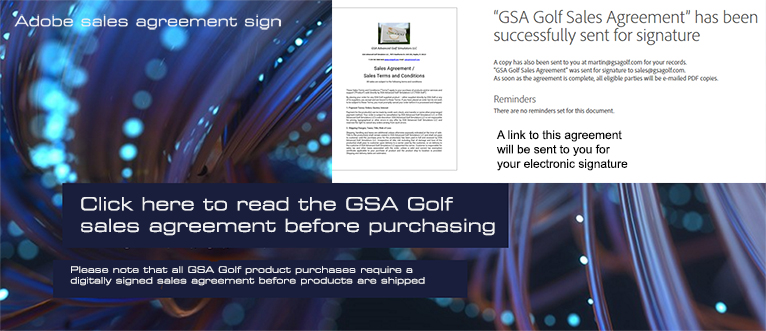 Note that most people have a low ($2000 to $4000) credit card transaction limit on their cards to prevent fraud.
Please contact either us or your credit card bank to purchase this product if your credit card limit for this purchase is too low

---