---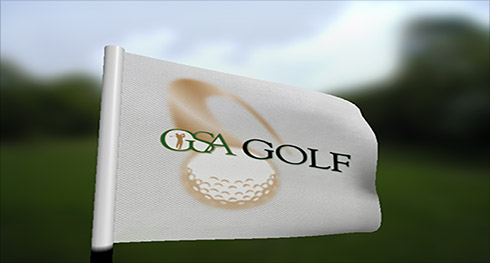 Main product overview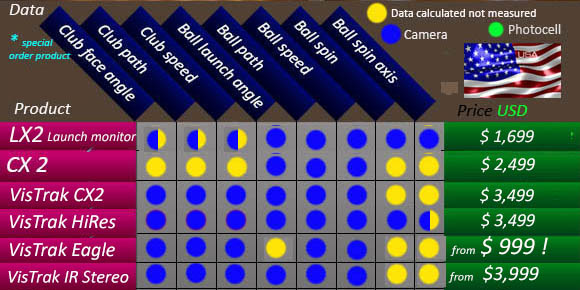 GSA Golf's core tracking system products are the CX2 and CX3
Core full system golf simulator is the F3
See full list of GSA Golf products at the end of this page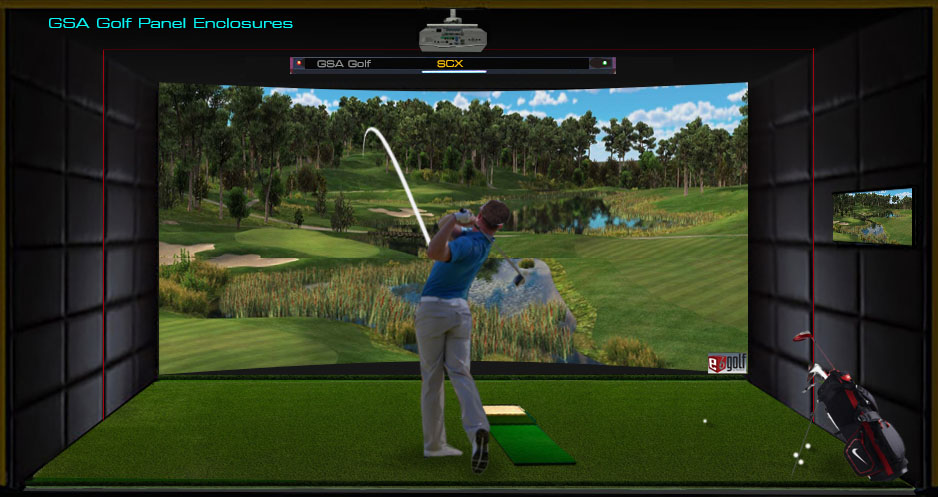 Note that all GSA Golf systems are completely modular - start with just 1 camera or sensor mat and add more cameras and features as and when requirement or budget allows.

GSA Golf - World class golf simulators you can afford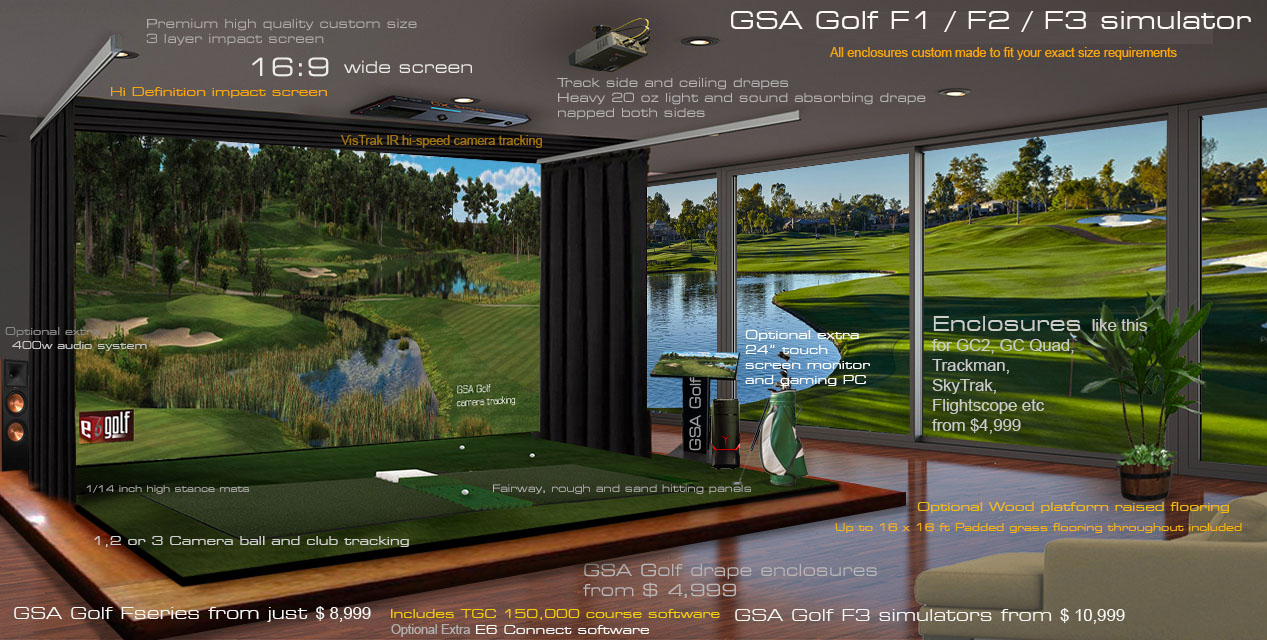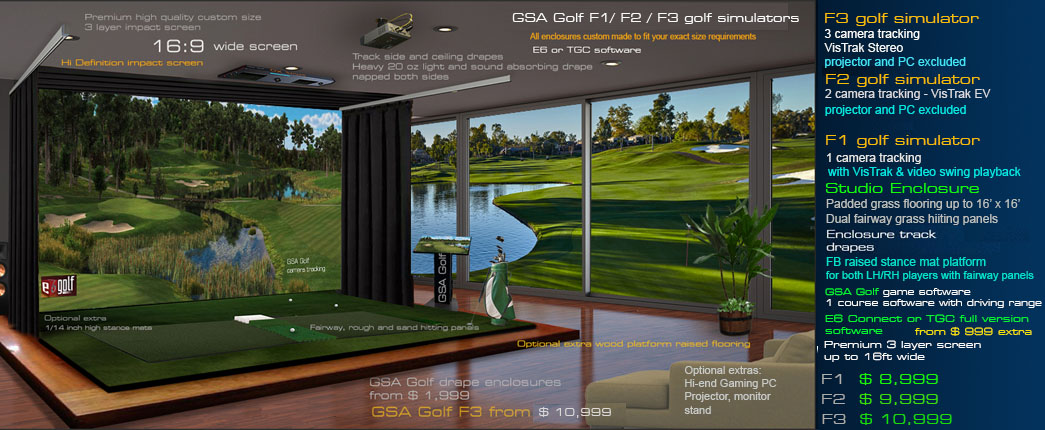 Click above to read about the GSA Golf F3 - our best selling full scale system



Home/Studio track drape enclosures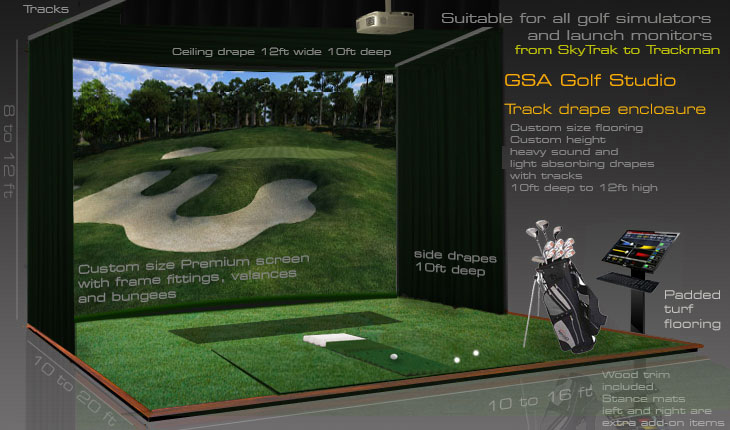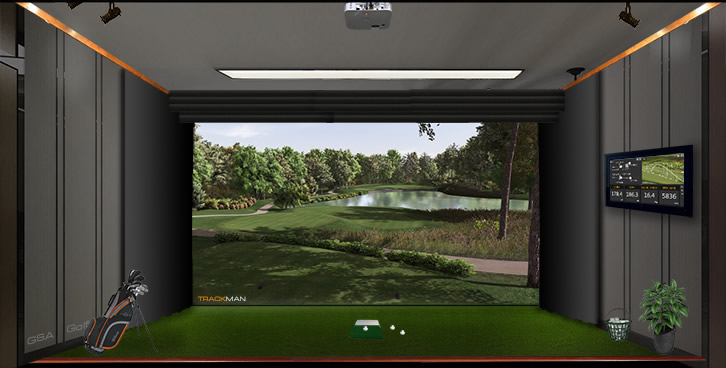 -

-

Warning!
Please note that GSA Golf camera systems are not plug 'n' play and may require some time to setup.
While most relatively tech savvy users have no problem setting up their camera systems in a day or so,
others - with lower technical abilities - may require a considerable longer time to setup the systems
and require extensive and time consuming remote access support that may extend over many weeks and months.
If in doubt - and to avoid frustration - we recommend not purchasing any of the below listed products

Minimum enclosure sizes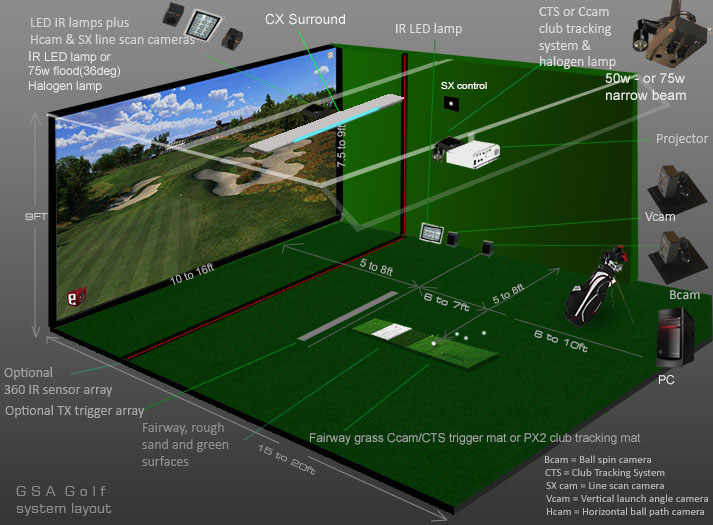 CX Camera systems from $2,299 !


All data can be verified with real photographic evidence after each shot !
Note that this feature is unique to only GSA Golf systems. No other golf simulators on the market can provide this.
With all other golf simulator systems on the market, the player is forced to take the manufacturer's word that the data captured is correct.
There is no way for the player to verify that their measurements are in anyway correct.
Build your own golf simulator with any of the above CX camera systems
CX camera systems include all cables, lighting and golf game software
CX3 : $ 3,999 (Std) / $5,999 (Lux)
System includes TGC 15 course 18 hole software, GSA Golf single 18 hole course and E6 trial software!
The number 1 best value all camera system on the market today offering both ball and club tracking.
Functions for both left and right handed players in the same flight!
No one else even comes close to our CX3 priced at just $3,999
Closest competitors are in the $18,000 to $25,000


F series Full scale systems from just $9,995 !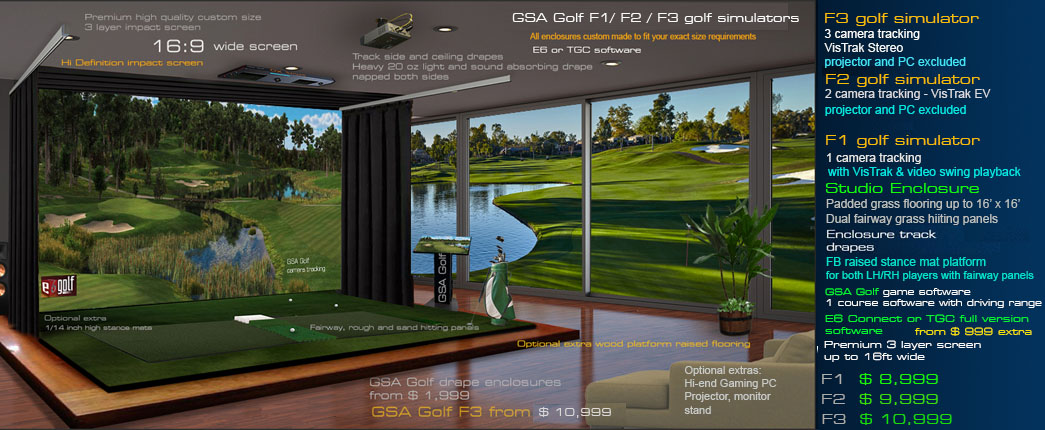 The F3 System detects fades, draws, hooks, slices with both club and ball tracking cameras.



GSA Golf Studio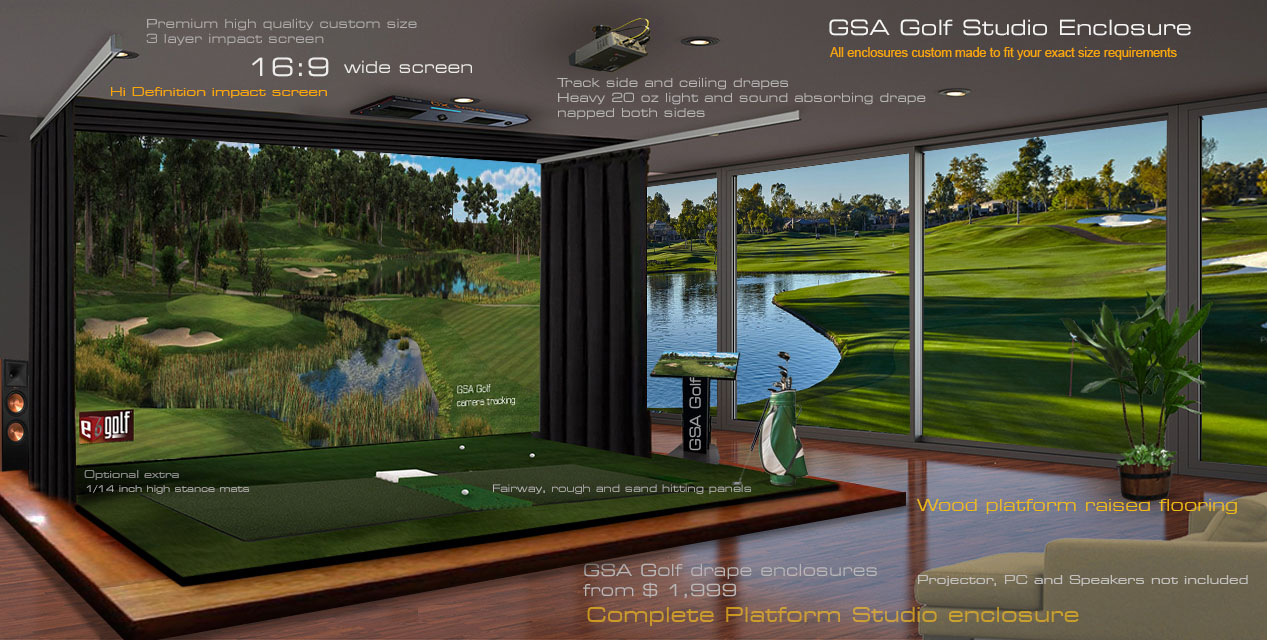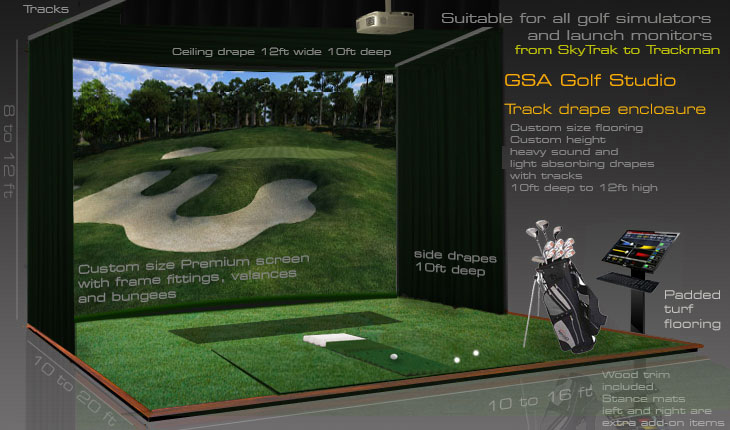 Drape enclosures from $ 1,999

Click above image to read more

Budget Enclosures from just $899


GSA Golf offer an amazing selection of golf simulation software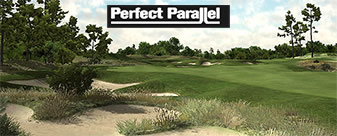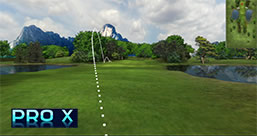 Choose from 5 different software systems
E6, TGC, RedChain, Perfect Parallel and ProX
Choose from all these state-of-the-art golf course software versions
with over 100,000! golf courses
Add E6 V1.6 golf course software for just $1,450 extra on all CX systems

Add "The Golf Club" 98,000 golf course software for just $750 extra on all CX systems
Note that all GSA Golf CX and PX systems come with TGC 15 course software as standard



The GSA Golf Control Panel (CP) is the interface between the camera and optical sensor tracking systems
and the golf game software.
It is responsible for all data capturing and image processing from the cameras.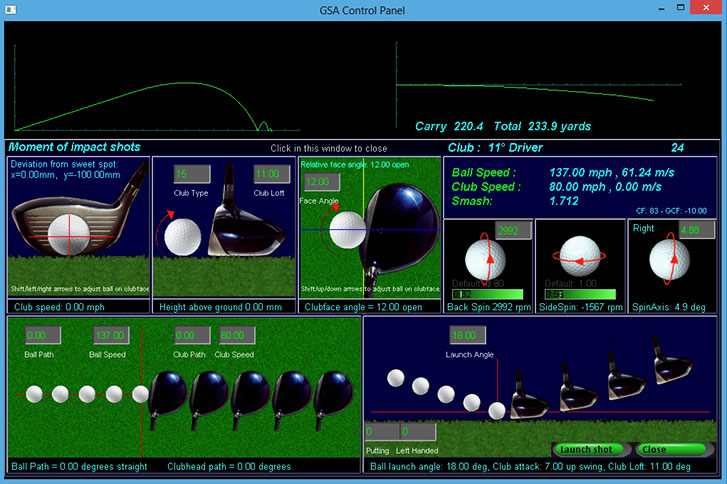 The GSA Control Panel overlays the game software (TGC, ProX, RedChain,Perfect Parallel or E6) with aftershot analysis windows after every shot.



CX Camera Vcam & Hcam
The CX V and H cam cameras are used to measure
ball launch angle and speed (Vcam) and ball direction or path (Hcam)
View camera images of your shots in the GSA Golf Control Panel camera windows !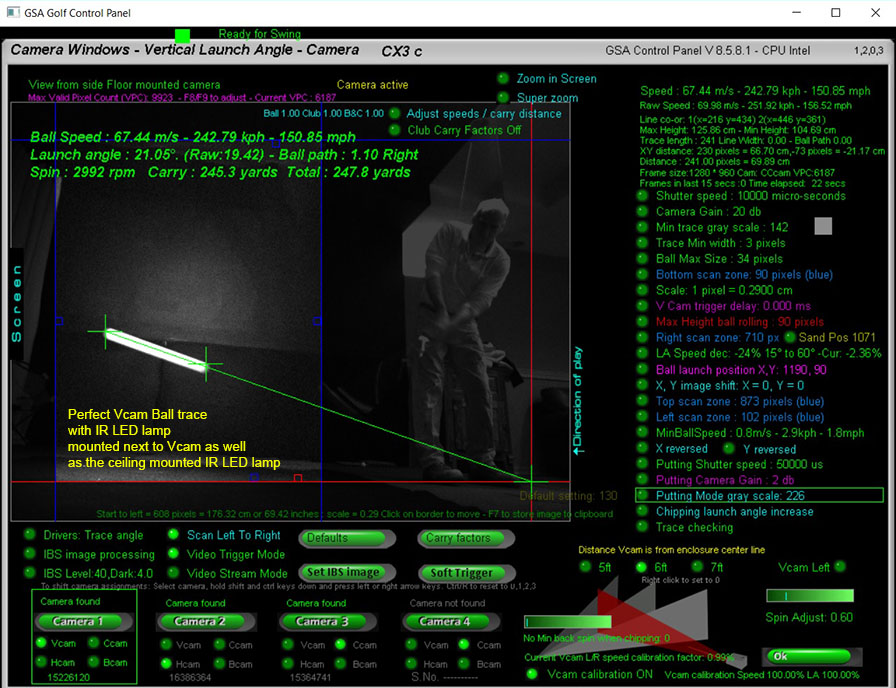 The side mounted Vcam detects vertical launch angle and speed of the ball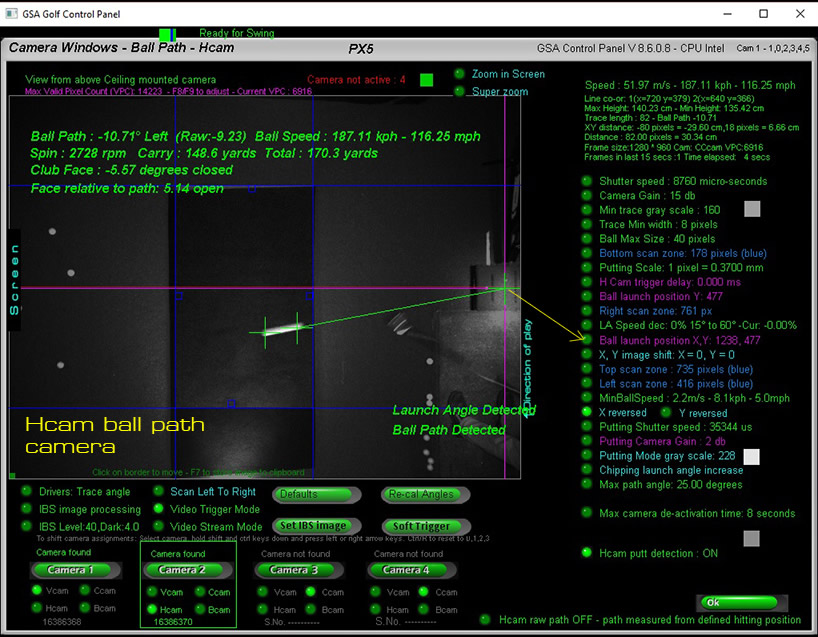 The ceiling mounted Hcam camera detects ball path for normal shots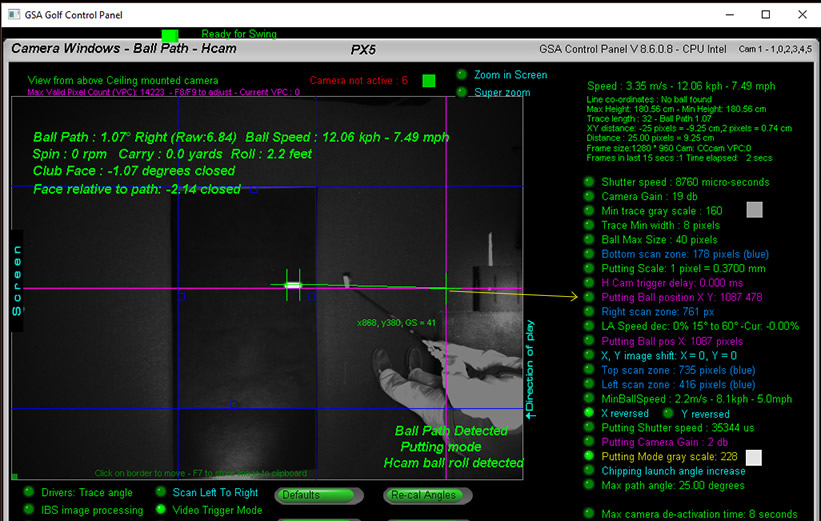 Hcam Ball path plus speed when putting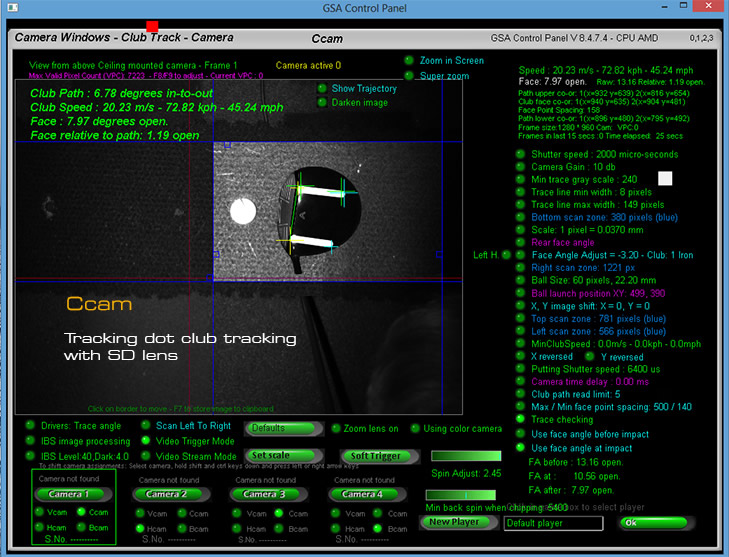 Ccam club path, speed and face angle
CX3 : $ 3,999 (Std) / $5,999 (Lux)
Click the above image to read more about our best selling CX3 system
featuring all the V, H and C cam systems

Professional 3 camera system with camera club tracking and 3D dual camera ball tracking
---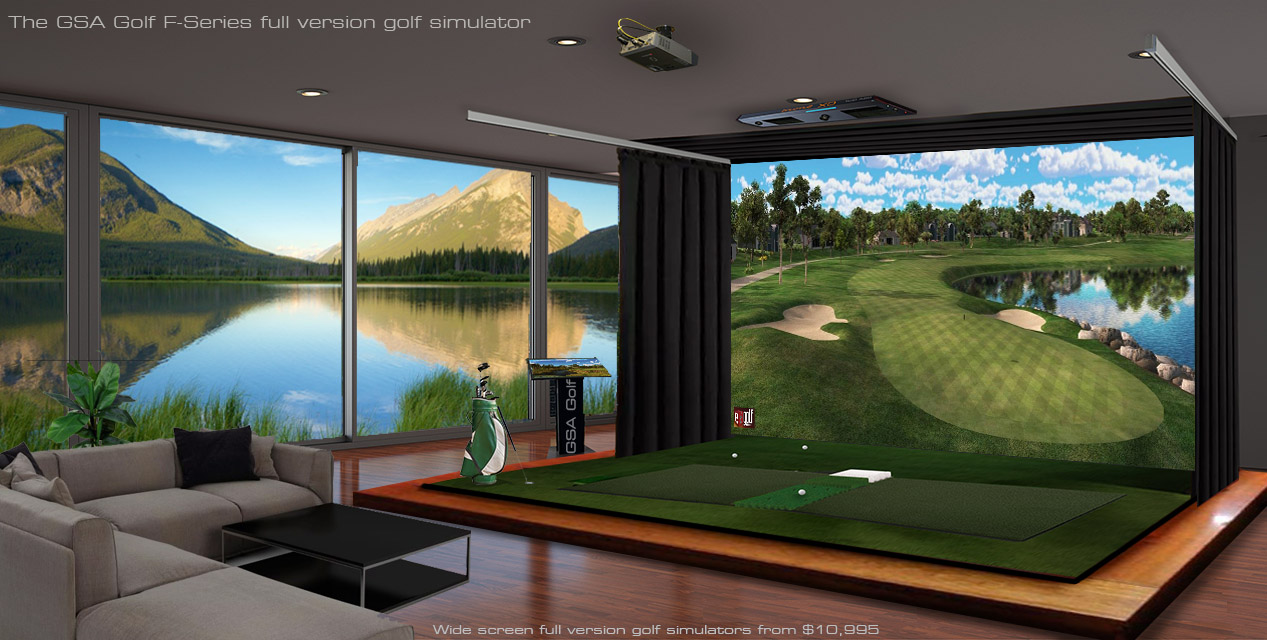 Click the above image to read more about the GSA Golf F-Series full systems starting at $ 9,995

Installation



Full product list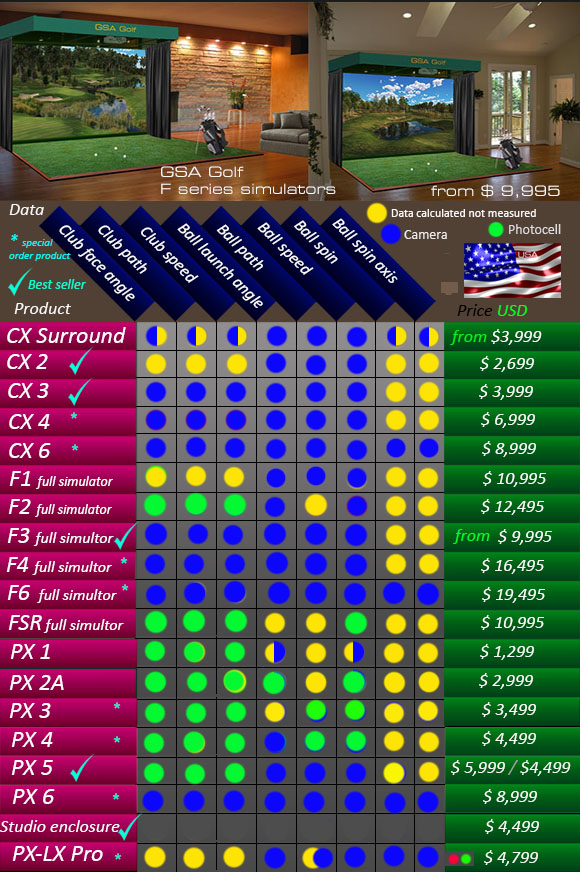 Best selling product list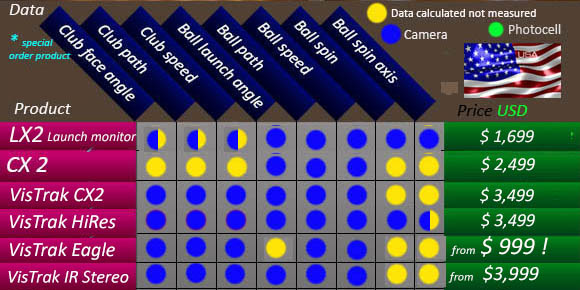 Advanced camera tracking systems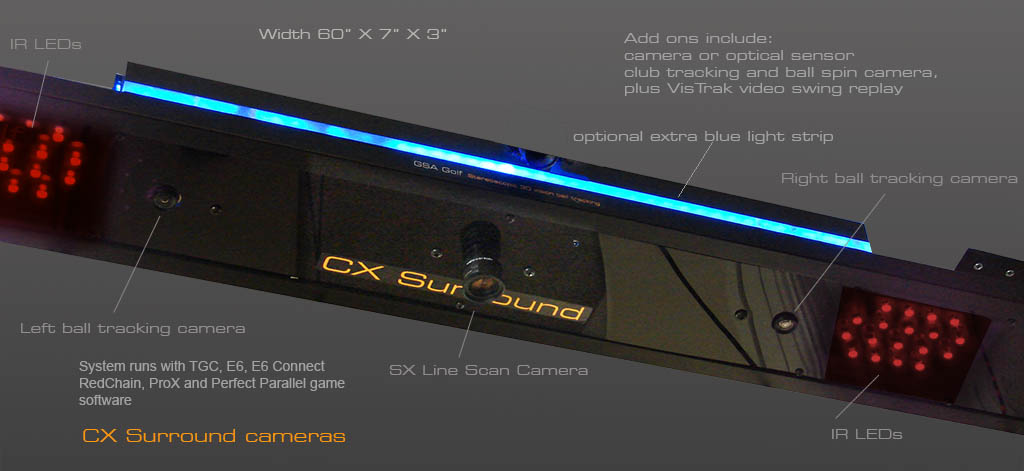 CX Surround 3D stereoscopic ball and club tracking
The CX Surround has all cameras and lights built into one long (8ft) case
CX2 Surround : $ 3,299
2 camera ball tracking - calculated spin and spin axis
CX3 Surround : $ 4,299
3 camera ball and club tracking - calculated spin and spin axis
CX4 Surround : $ 5,299
4 camera ball and club tracking- measured spin and spin axis
---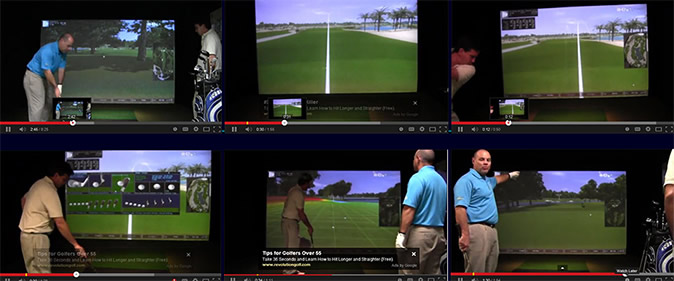 Don't forget !
High-end software will require an adequate high-end gaming PC to run it all
Your average PC probably won't be up to scratch

Click above to read more about PC's and Projectors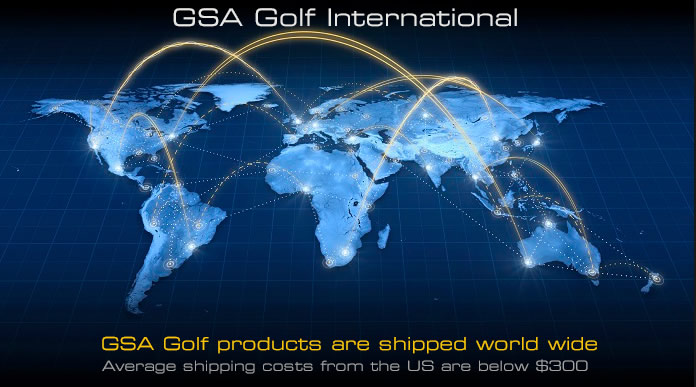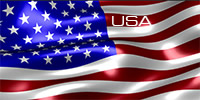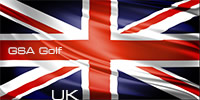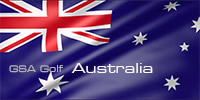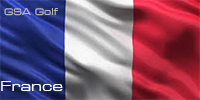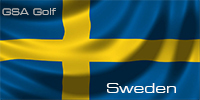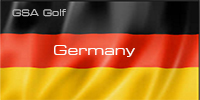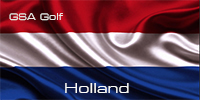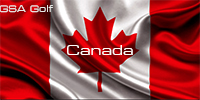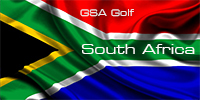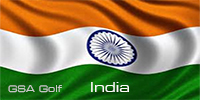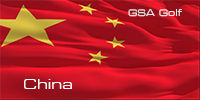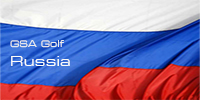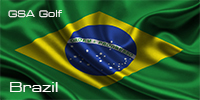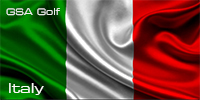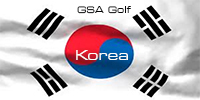 These are just a small number of the international countries GSA Golf regularly ship to other than our USA home country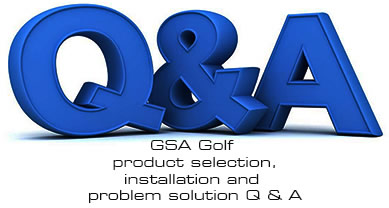 -

-


-

-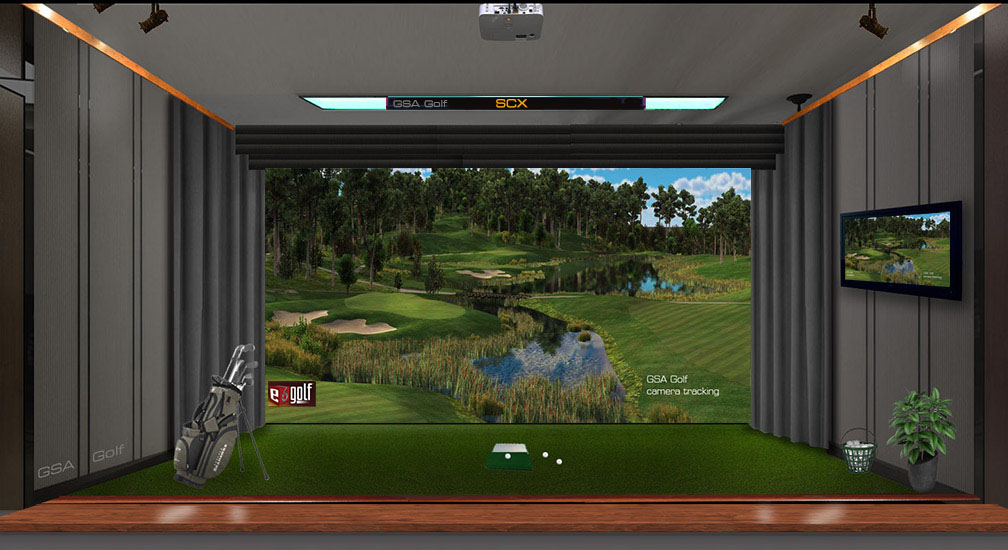 Click the above image to read more about the GSA Golf F-Series full systems starting at just $ 9,995

CX golf simulator components
CX components can be used to build the complete GSA Golf golf simulator camera tracking system at a far lower price than the ready made system price

Click above to read more about GSA Golf components