---





System Installation & Setup Links



-

-

Verifying your current camera calibration

Click the above button to read about how to verify your current camera setup calibration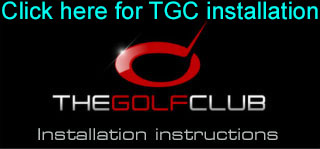 What installation pages do I need to read?

CX1 - Vcam - Camera and LineScan
CX2 - Vcam + Hcam Camera and LineScan
CX3 - Vcam + Hcam + Ccam Camera and LineScan
CX4 - Vcam + Hcam + dual CcamCamera and LineScan
CX6 - Vcam + Hcam + dual Ccam + dual Bcam Camera, LineScan and Ball Spin
PX1/PX2 - sensor mat PX mat
PX3 - sensor mat PX mat, LX Installation
F1 / PX4 - Vcam + Hcam + PX1 sensor mat Camera , LineScan and PX mat
PX5 - Vcam + Hcam + PX2 sensor mat Camera , LineScan and PX mat

CX Camera Systems


New control for Fade / Draw / Push / Pull / Hook / Slice ball trajectories with CX2
Click the above button to read how to setup the CX2 for fades and draws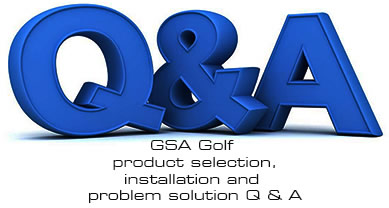 Software installation and PX1, PX2, PX5 sensor mats
Club track camera installation
Ball Spin camera

KX installation and setup

VisTrack installation and setup

Multiple PC setup

Flooring Layout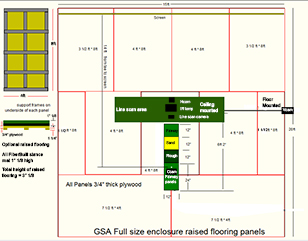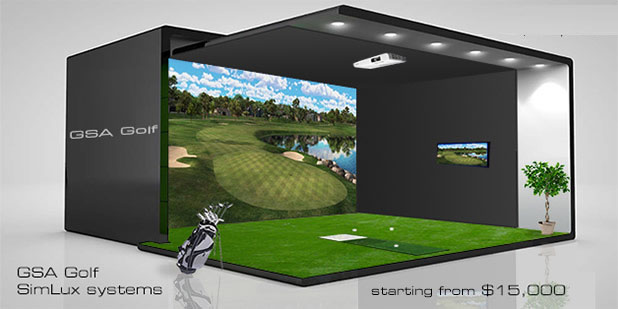 ---
For new installations, download and run the following programs and files
GSA Control Panel (CP) full version download
V.8.8.4.0

Note that the full version installation will overwrite any user settings if you have had any previous GSA Golf CP installations
Download standard configuration files hereHere

GSA Golf Game software download

Warning! if you already have the full version GSA Golf /RedChain software installed, downloading this free single course version will prevent the full version from running correctly
Note: If you encounter a windows error message stating that it could not find d3dx9_30.dll when starting GSA Golf,
download and copy the d3dx9_30.dll to your windows\SysWOW64 folder.
Download here d3dx9_30.dll
Download d3dx9_30.dll 64 bit version here d3dx9_30.dll
Full version GSA Golf/ RedChain software Download here GSA Golf Setup

GSA Golf camera Viewer and driver software
Camera Driver 2.11 33MB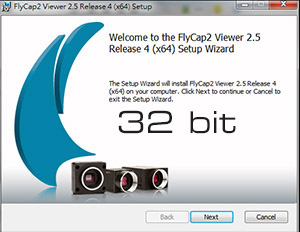 Your GSA Golf cameras require that the camera drivers are installed. If you missed this during the initial installation process then download and install the above linked software
---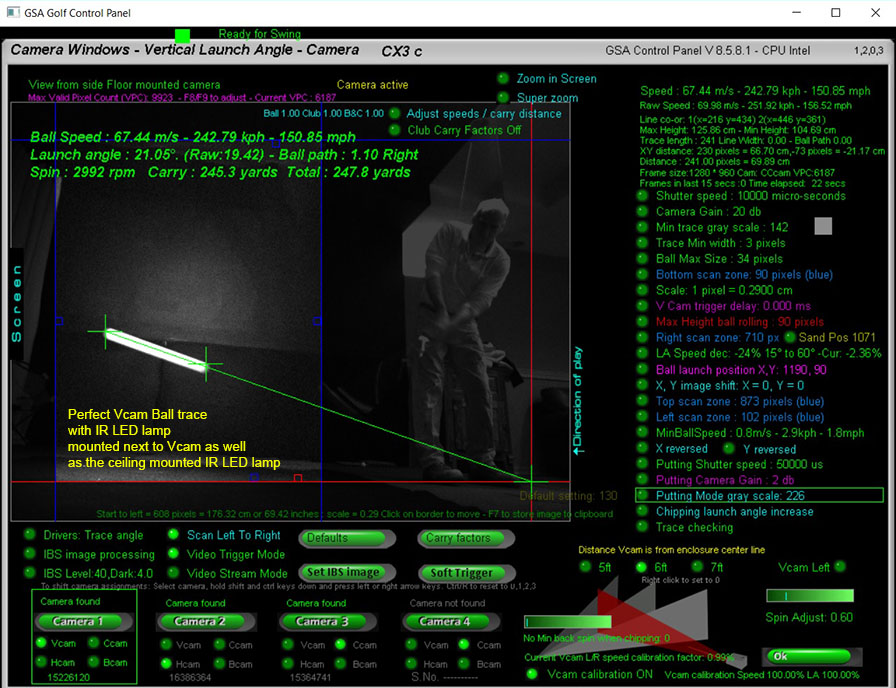 The side mounted Vcam detects vertical launch angle and speed of the ball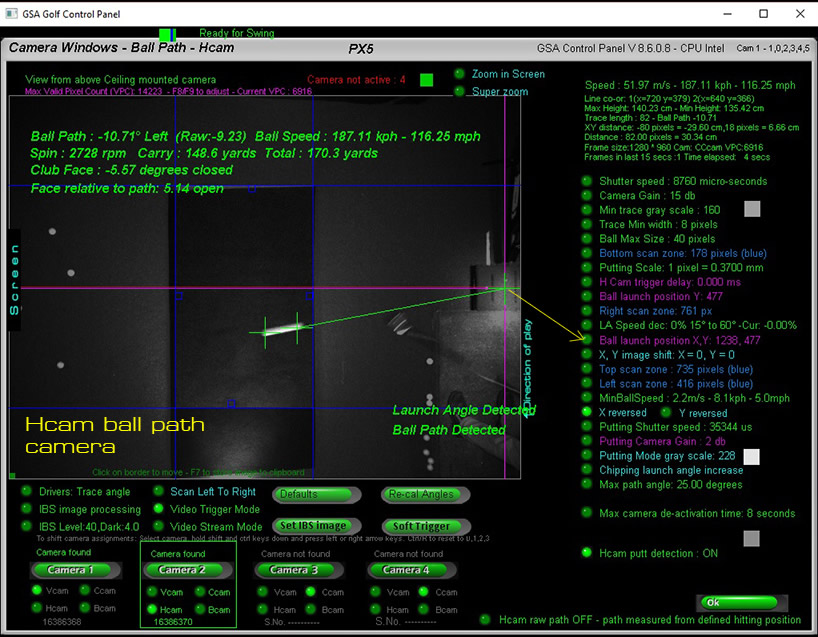 The ceiling mounted Hcam camera detects ball path for normal shots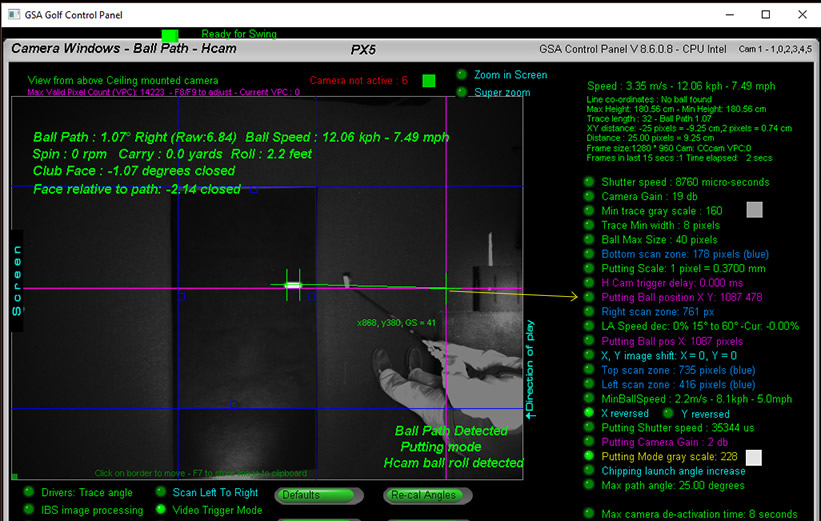 and ball path plus speed when putting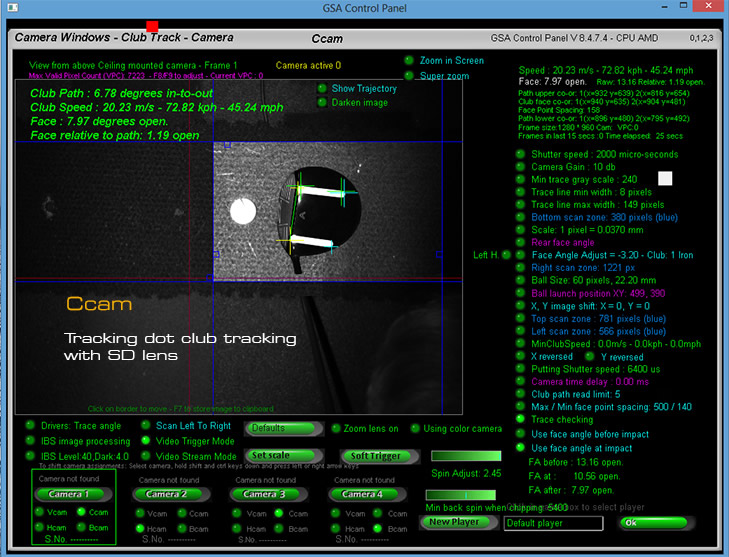 Ccam club path, speed and face angle