---



TGC installtion instructions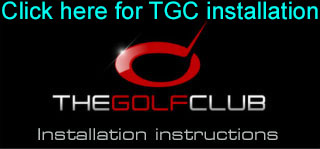 Important!
Only run these TGC installation steps on the PC
you will be using for your golf simimulator
The TGC license is linked to you PC's unique ID code and thus will not run on any other PC
If you change your PC, then you will have to contact ProTee for a new license key.
Note: TGC always requires a live internet connection to run

What to do after you have purchased The Golf Club software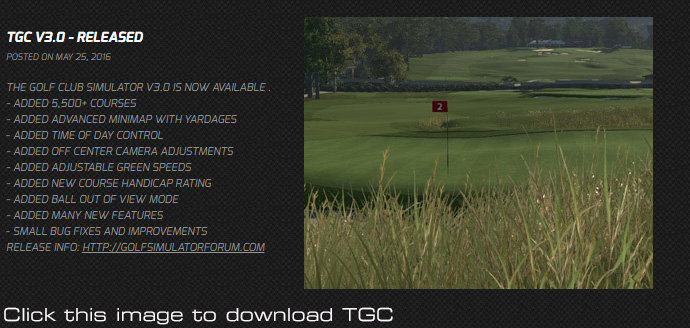 Step 1
Click the above image to download and install TGC server software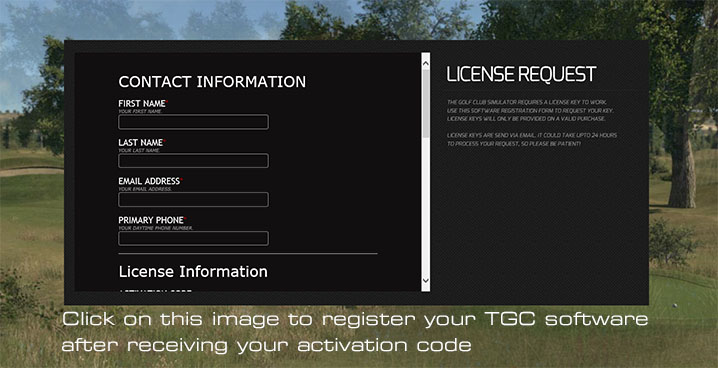 Step 2
Click the above image to register your TGC server software
with the supplied Activation code sent to you after purchasing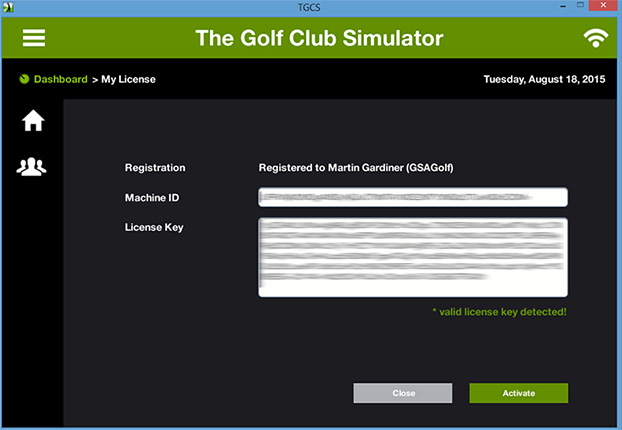 Step 3
After registering your TGC server, a License key will be sent to you.
Note : Please allow up to 24 hours for this key to be sent to you
Copy and paste this key into the License Key field.
Step 4
Click the "Start Server" button

Step 5
Select The Golf Club in the GSA Golf Control Panel
and make sure you see the "TGC Connected" message
Step 6
then go back to the TGC Server and select "Start game"
---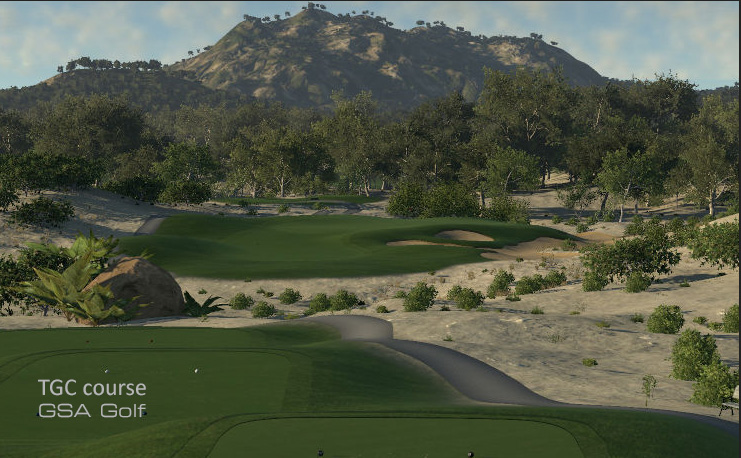 Click above image to see more great TGC course screen shots
---




---
Club Tracking Camera Ball spin camera Line Scan camera FX full systems KX Launch monitors Vistrack systems PX Systems LX Launch Monitor Installation and setup