---


The world's first and only golf simulator specific tracking software

Use your own sourced cameras
Our CP software license is $299 for use with up to 3 GenICam (Generic Interface Camera) compliant cameras
The base price for the GenICam Control Panel Software is a one time fee
Your camera serial numbers or PC Machine ID must be registered with GSAGolf for use
Cameras cost around $400 each, IR Lighting around $69 each, cables around $30
GSA Control Panel GenICam version
$ 299.00
The software allows you to build your own camera tracking system
including: VisTrak SCXi, CXi, Eagle i, Stereo, EV and KX 1,2 or 3
590 to 1500 fps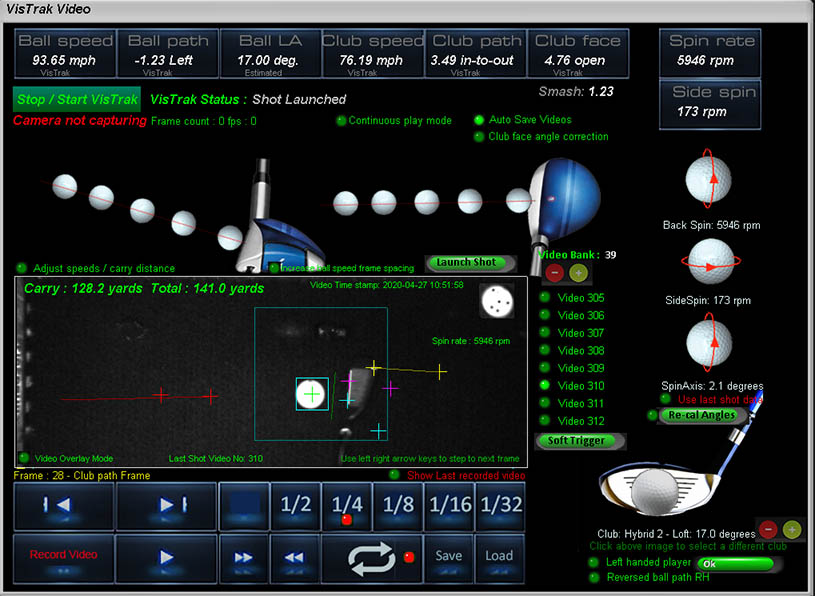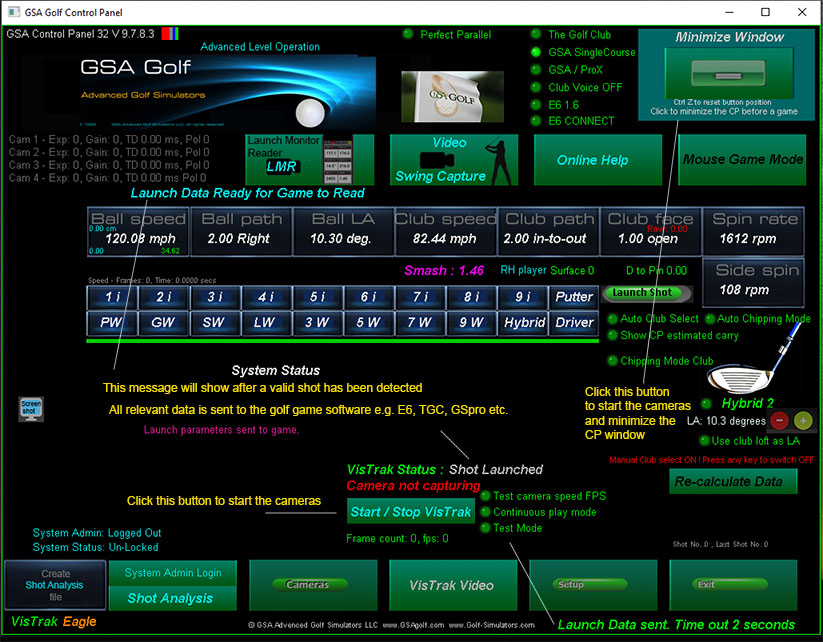 ---
Suitable cameras
GSA SSi cameras - 1500 fps
(SSi = Super Speed Innovation)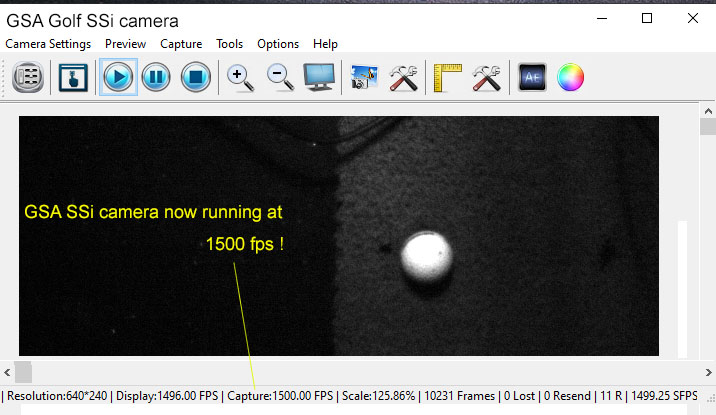 Price includes tripod mount adapter, lens, USB3 and trigger cables
Price $599
GSA Golf Super Speed SSI camera suitable for use in all VisTrak camera systems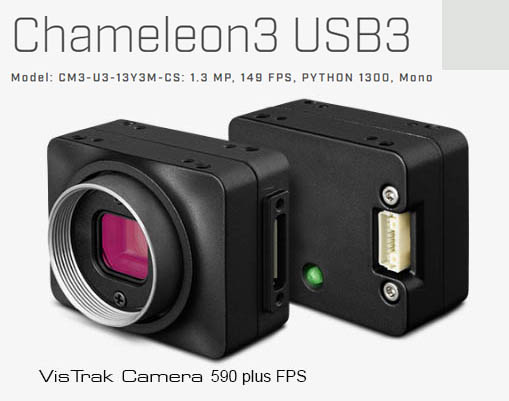 Price $499
High speed camera suitable for use in all VisTrak camera systems
---
Suitable lenses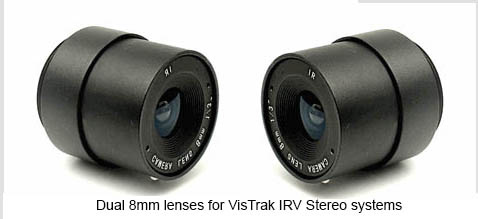 Price $16 each
Use 12mm lenses for VisTrak Eagle
4mm lenses for CX & Vcam cameras
8mm lenses for Stereo system cameras
---
Suitable mounting

---
Suitable cables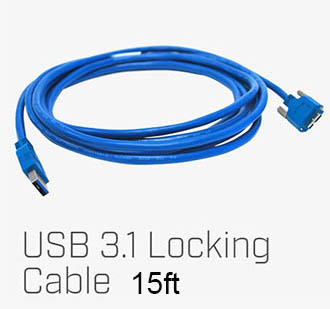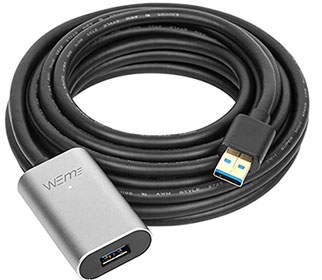 USB3 locking cables and USB3 15ft extension cable
---
Suitable LED IR Lighting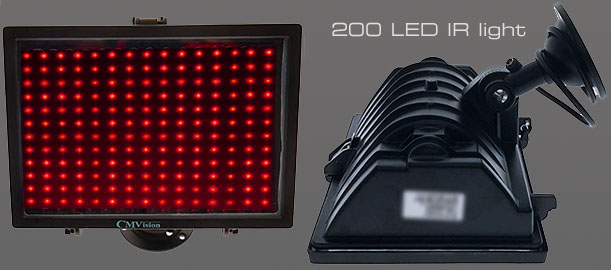 $ 70 each
2 to 4 required ceoling mounted cameras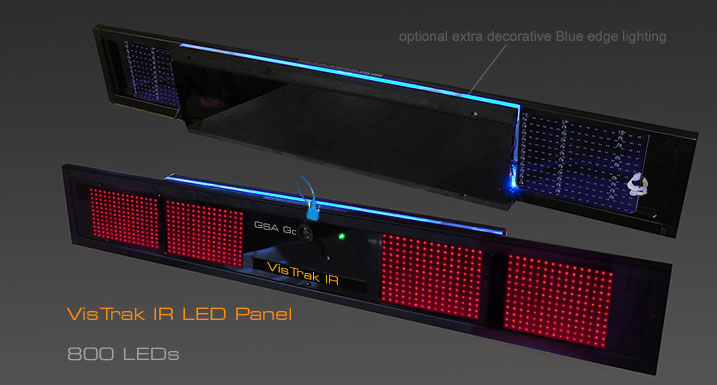 LED 800 Panel
Includes all IR LED panels (800 LEDS), power supplies, projector mount and cables
$ 800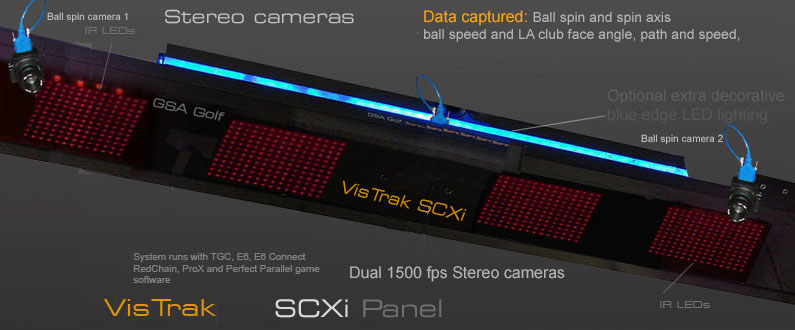 Video LED Spotlight
visible light for color cameras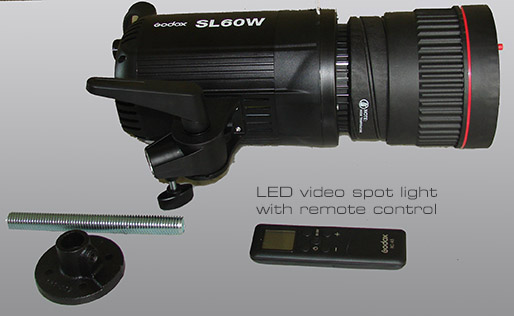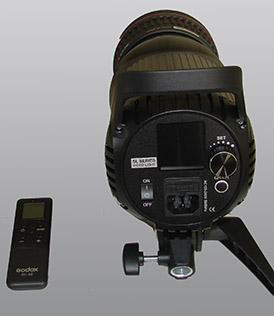 Studio LED spot light 150w lamp
---
Game software included

Free 18 hole golf course game software included
TGC and E6 Game software interfaces included
---
GSA Golf product manufacturing and resale licenses
Using the GSA Golf GenICam CP with your own hardware,
you can manufacture and resale any GSA Golf tracking system and brand it under your own name
Big discounts for GenICam CP bulk orders too.
e.g. 10 licenses for $199 instead of $299 each
Custom Control Panels
We can also make a custom camera Control Panel for your own specific requirements and needs
Hourly programming rate is $35.00
One time setup for your own version of the CP
$1,000
Contact us for further details
Technical Support
Email and remote access support is available for all original purchasers of GSA Golf GenICam software.
Click above images for more information.
---
More Info coming...