---
PC kiosk style monitor stands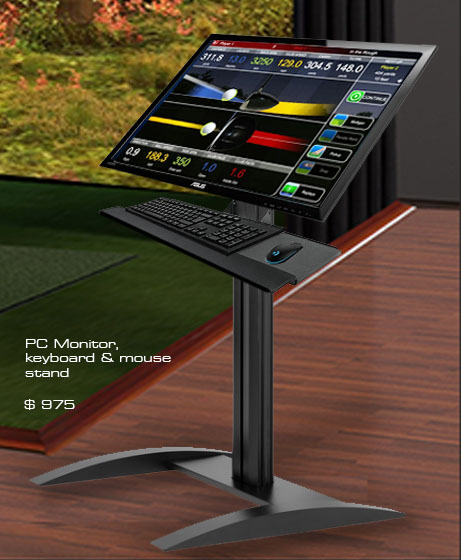 PC Kiosk style Metal Monitor stand with keyboard and mouse platform
Price : $ 575.00
King Starboard PC Kiosk style Monitor stand with keyboard and mouse platform
Price : $ 399.00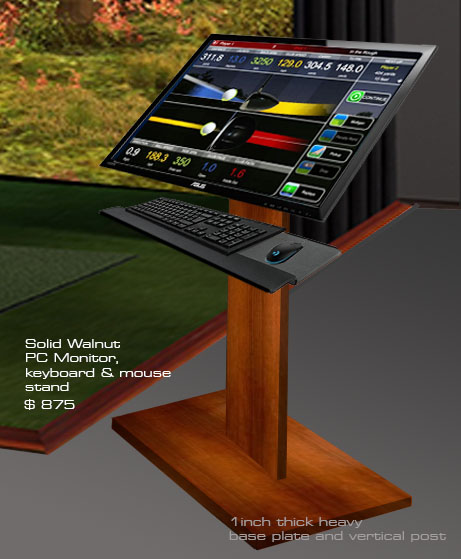 Solid Walnut PC Kiosk style Monitor stand with keyboard and mouse platform
Price : $ 575.00

Wood choices

Kiosk stands assembly instructions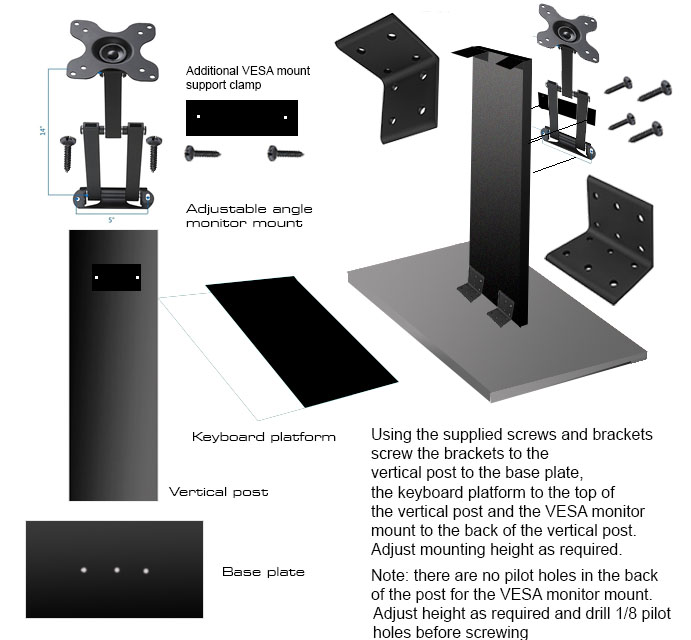 What is Starboard?
King StarBoard® is high-density textured polyethylene sheet and the industry standard. It is the product of a proprietary process called K-Stran™,
the most advanced manufacturing process for superior flatness and consistency. King StarBoard® is environmentally stabilized to withstand the harshest marine conditions.
It will not warp, rot, or delaminate when exposed to humidity or water. King StarBoard® is easy to fabricate with standard woodworking tools and requires little or no finishing.

Regular PC Monitor and keyboard stand
Price : $ 249.00
---
PC Cabinet
Store IT equipment discreetly in the golf simulator, with a stylish wood-finished server cabinet.
The GSA Golf PC Cabinet lets you store your PC, server, network or AV equipment discreetly in the golf simulator enclosure, with a stylish wood finish.
Designed to blend in with your golf simulator furniture, this 12U server cabinet features wood laminate exterior panels
with a shaded glass front window that keeps your equipment visible for monitoring, as well as front and rear key-locks to prevent unauthorized access.
To help keep your valuable equipment running cooler, a ventilation panel is included to maximize airflow.
The cabinet also features durable casters, so that positioning your server equipment as needed isn't a hassle.
The 4-post enclosed rack supports a weight capacity of up to 300lbs (136kg) and offers rails with adjustable mounting depth
from 16.7in (423mm) to 20.6in (523mm) to accommodate various sizes of equipment.
Making it easy to route your cables where you need them, the 12U cabinet offers cable grommets on the rear and top panels, and a cable entry panel at the base.
Price : $ 1,029.00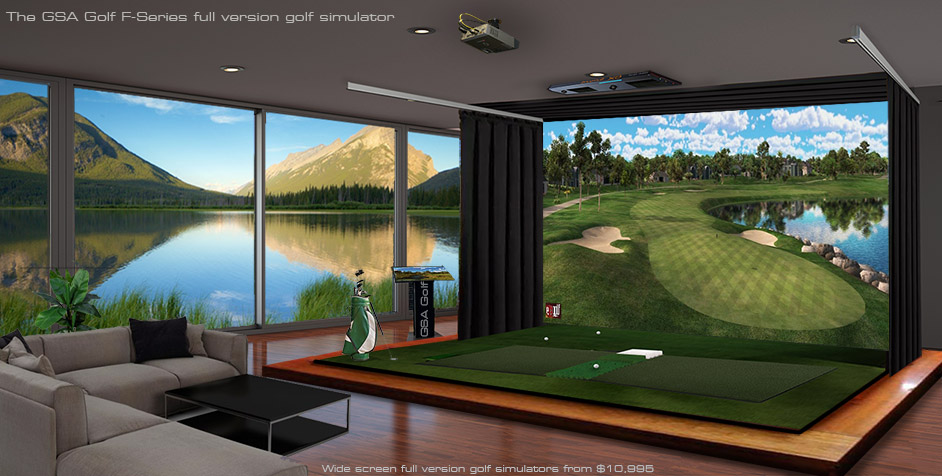 ---