---


Technical News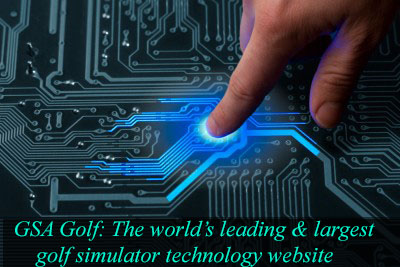 System Updates & Development News
by Martin Paul Gardiner
Electronics and software development engineer and founder of GSA Golf
The GSA Golf range of golf 3D graphics software and electronic hardware is being updated with new features continuously.
New Features are being added and mods being made on nearly a daily basis so please check here regularly for your free updates.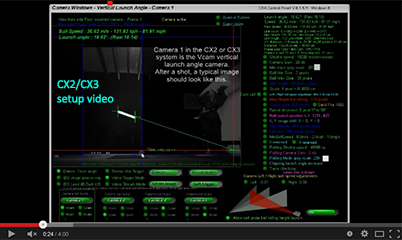 GSA Golf installation & instruction videos
Save even more money with GSA Golf DIY kits
---
GSA Control Panel (CP) update V.8.1.8.1 - Windows 7 / 8 version
January 24 2015
Go here for CP Download and update instructions
Note: The above download is just an update for existing customers and not the full version Control Panel
Download Visual Studio Windows 8 x86 runtime components here
Click the above image to download the full version of the GSA Golf Control Panel (V.8.1.6.2)
Click the above image to download the GSA Golf single course software.
Course can be played with the Control Panel via either a mouse or manual launch parameter setup for evaluation.
---
Sales or Support ?
Due to the heavy work load on at the moment with development and fulfilling orders we may not be able to get to the phones.
If you have questions please e-mail and we will get back to you within 24 hours.
Please note that we are closed on weekends and national holidays
(we need this time for new developments and testing)

Note! All GSA Golf software and hardware updates (yes! product hardware updates too) are free of charge for life
GSA Golf are constantly researching and working on improvements to their product line.
If we find better methods and improvements for any processes we pass them on to our customers free of charge to ensure that their investments are secured.

go here to see GSA Golf Business News


---
January 25 2015
PX360 / PX180
The PX 360 and PX 180 system development is nearing completion. Priced from $1,800, the PX 360/180 systems offer a viable alternative to camera systems.
---
January 23 2015
E6 cloud price and Online gaming

E6 cloud just $25 per month
*Users will have access to E6Golf's list of nearly 100 world-class golf courses, including: Bandon Dunes, Pinehurst No. 2, Pebble Beach™ Golf Links, St. Andrews, and more will be available to play.
•Subscribers will have access to new content, including four brand new courses each year.
•E6 Cloud is 4k ready and features upgrades to TruGolf's best-in-class golf simulation software E6Golf, including: doubled detail terrain textures, more realistic lighting, and enhanced physics.
Online gaming
Along with the redesigned interface Player Profiles have been added . Your Player Profile will allow you to:
•Compete against other golfers in on-line tournaments.
•Save Games automatically to the Cloud.
•Store Stats and Round History in the Cloud for later review.
•Have your golf handicap calculated based on your play.

Online Tournaments
TruGolf has been laying the ground work for an ever-expanding on-line golfing experience. Tee it up with golfers from around the world to practice, improve, compete, and have fun. With your data stored securely in the E6Golf Cloud, you can review any previous rounds, tournaments, practice sessions, achievements, and more.
---
January 19 2015
New product overview
January 17 2015
CP Ball flight trajectory now with back spin and spin tilt also now with cool looking animation!
V 8.1.7.9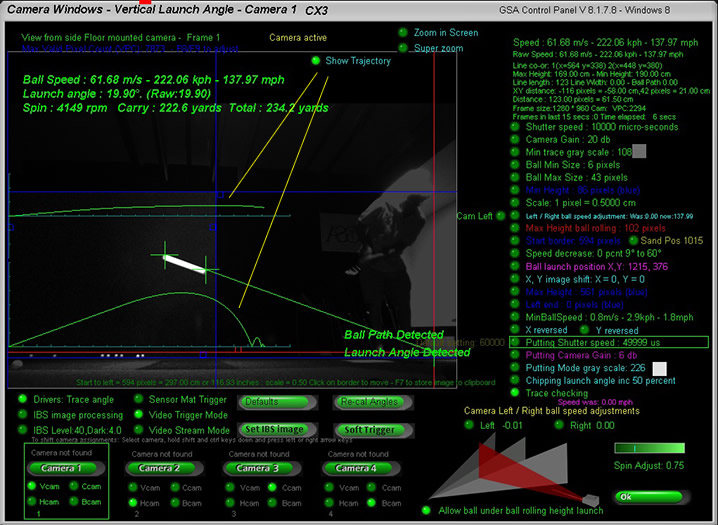 Ball flight trajectories in the Control Panel are now calculated with both back spin to produce the magnus lift effect and side spin(axis tilt) to produce draws, fades, hooks and slices.
---
New PX optical sensor systems

It's been a number of years now since I developed the PX optical sensor series but - as I sold these developments to other golf simulator companies that are still selling them in large numbers - and many find cameras too complex to setup, I'm reintroducing them to the product range. Compared to camera systems, the PX optical sensor mats are essentially plug and play. The motto here being "keep it simple stupid" so if you are little worried about setting up cameras, here's the alternative.
---
January 15 2015
LX Lite-CTS & LXPro-CTS presets
V 8.1.7.5
For users that have either both an LX Lite and CTS or LXPro and CTS, there's a new setup preset for these combinations in the Setup window now.
Regarding the LXLite-CTS combo, ensure that camera 1 is the LX Lite and camera 2 the Ccam.
Regarding the LXPro-CTS combo, ensure that camera 1 is the LX Pro cam 1, camera 2 the LX Pro cam 2 and camera 3 the Ccam.
If you find that the camera assignments are reversed, swap the assignments by selecting the camera in the camera window of the CP, hold both the ctrl and shift keys down and use the left or right keyboard arrow keys to move the camera up or down.
---
January 14 2015
LX spin dot balls on the way

Our Chinese golf ball manufacturer has started production of the LX 360 degree spherical printed spin dot balls. Should be ready in about 10 days.
January 11 2015
Golf ball markings for ball spin rate and spin axis detection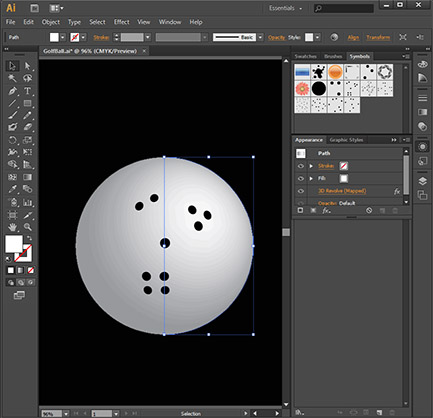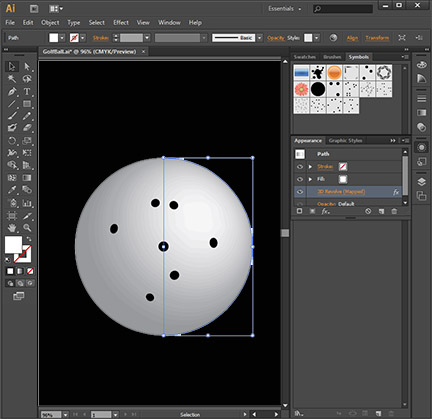 We're currently testing ball dot pattern designs for the new LX dot pattern balls that are being manufactured for us in China. Above left, a more symetrical pattern. Right, a more random pattern.
The dots will be bake printed in 6 positions on the golf balls (top, bottom, left, right, back and front) and will eliminate the requirement to manually align ball logos to the LX cameras.
6 balls will be free of charge to all LX customers. Additional balls will be around $2 each.
---
January 8 2015
V 8.1.6.9
CX 1,2,3
New "Trace checking"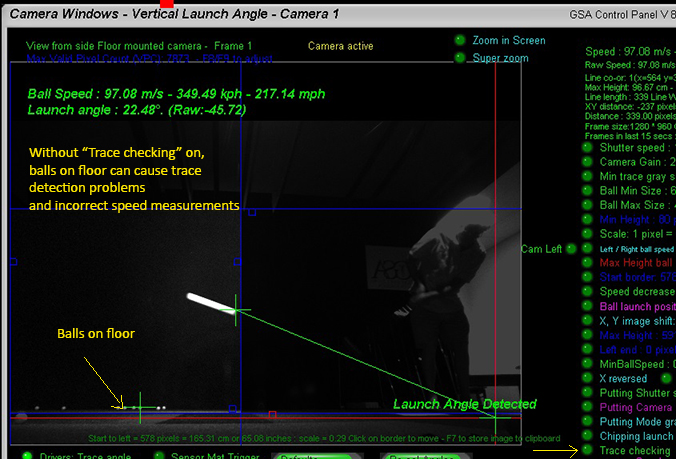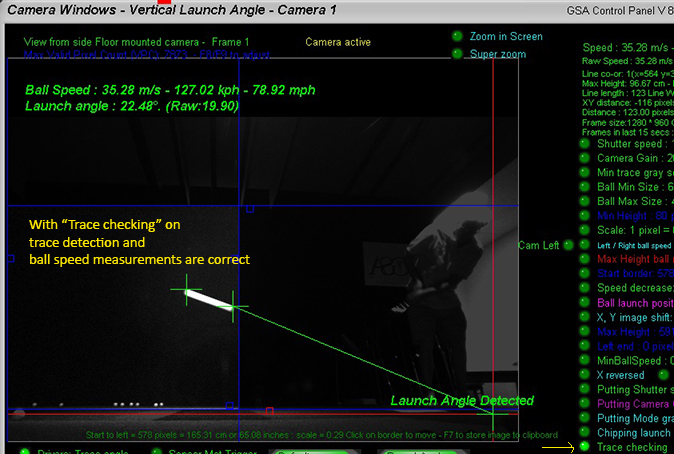 Balls lying around on the floor in the FOV of the camera can sometimes cause the trace detection to fail. Today's new CP features an improved "Trace checking" to eliminate this problem.
LX Pro
Custom pattern golf ball manufacturer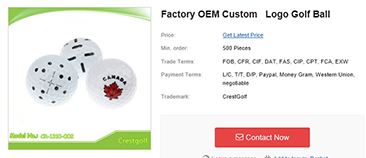 Finally I've found a golf ball manufacturer (in China) that can produce golf balls with a custom 360 degree spherical pattern print.
These balls will save the user from having to bend down to align ball logos to the cameras.
Spin axis theory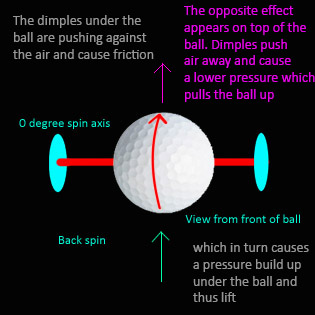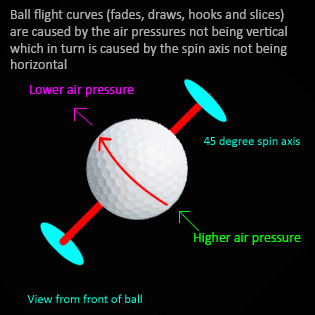 Just in case you didn't know what causes the ball to curve.
So in theory, while dimples have a positive effect in that they produce more lift and thus more carry, they may also have a negative effect - ie they may actually accentuate the curve in the flight.
So again, in theory, a ball without dimples wouldn't curve so much. ie it fixes your slice but at the cost of less carry. hmm...?
---
January 6 2015
LX Lite vs LX Pro updates
LX Lite vs LX Pro Click here to see LX Lite vs LX Pro
---
January 3 2015
New Video : LX Pro Ball Path method explained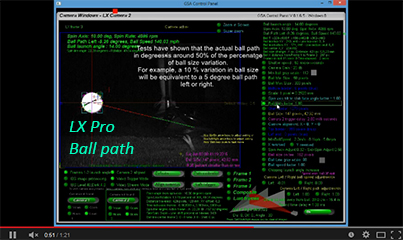 Click above to see the LX Pro Ball Path video.
V 8.1.6.6
Note: Ball path method has changed. Download latest CP to use this method

Read more about the LX Pro Ball Path method here
---
January 2 2015
Product exchanges and conversions
We get a lot of inquiries from customers that are not sure what system to purchase, so in order to alleviate this problem we are offering exchanges and/or conversions.
i.e. if a customer is trying to decide between a CX camera system or a LX launch monitor, then purchases the one or the other and later decides that the other system would be more suitable, we'll exchange the purchased system if the returned product is as new or offer conversion services or kits if the product is older.
This will ensure that the customers purchase and investment is secured and should take out the worry of making a wrong decision.
LX Surround
We'll be spending most of 2015 improving the current LX Pro and completing the LX Surround development.
Customers that would like the LX Surround but want to start playing this golf winter season can purchase a CX system now and upgrade later for the LX Surround if desired. Upgrade price will be under $1000.
---
January 1 2015
V 8.1.6.5
Improved window functions.
Last window position is now stored. Club Angles and Send Back icon window positions now follow main window position.
---
December 30 2014
The Control Panel can now run in a framed and movable window mode
Go to the Setup window to change to this mode and back again
---
December 29 2014
LX Pro ball spin detection image matching method
Even though it's crazy busy at the moment with so many orders, I made a bit of time this weekend to code an image matching method of detecting ball spin.
The method entails rotating the ball image from the first frame in 1 degree increments and comparing it to the image of the ball in the second frame. When a match is found, then we'll know how many degrees it rotated between the frames in the known time window and thus can calculate the spin rate.
The advantage of this method is that we are not looking for specific markings or dots of a certain size or contrast on the ball. Instead we look for any small marking on the ball no matter how faint - even smudge marks - or partial visible logos.
First tests proved to be very promising so I'll continue - as time allows - working on this method. Theoretically, this method could be used to detect ball spin with balls that have no markings at all on them but I'm sure this would be quite a challenge. We'll see and I'll keep you posted.
---
December 27 2014
CX2 / CX3 users
Tests today revealed that IR lamps are not working as well as Halogen lamps when overhead mounted for the line scan camera and Hcam. We're now recommending all halogen lamps for the overhead lighting and IR lamps only for floor mounting next to the Vcam in order to illuminate the ball from the side with invisible light.
---
December 22 2014

V 8.1.6.2
New CP today has a number of nice new features including a new fade-in, fade-out intro GSA Golf banner.
Download banners here and place in the "Images" folder of the CP if you are interested.
---
December 16 2014
How to make screen shots for GSA Golf Support video
As we often require screen shots and raw camera images during a support session and not everyone knows how this is done, I've made a quick video to show how to do this.
---
December 15 2014
coming soon in February : E6 Cloud

E6 will soon be affordable for everyone with the E6 Cloud
---
December 14 2014
CX2 control panel setup video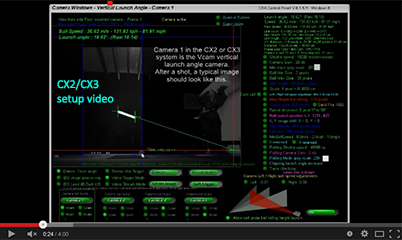 ---
December 13 2014
LX Pro CTS video with text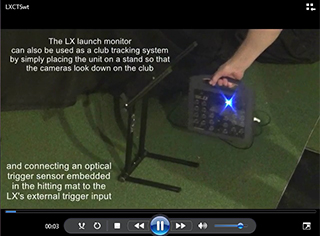 Standard CTS setup video with text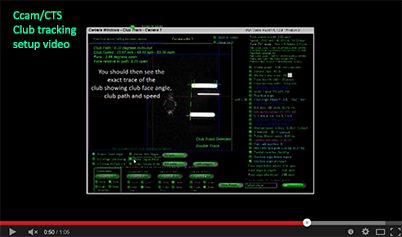 Video showing how to setup and focus the Ccam CX club tracking camera
---
December 12 2014
More LX instruction vidoes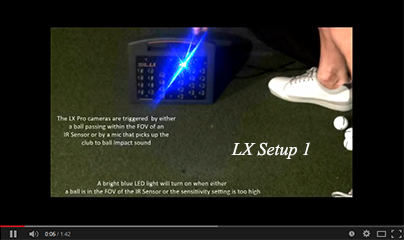 ---
December 9 2014
New LX instruction vidoes
I'm doing a series of instruction and installation videos for all GSA Golf products at the moment. Here's a couple of LX instruction videos
---
December 5 2014
New LX software and hardware
A lot of intensive testing was done over that past weeks on the new LX Pro soft and hardware updates. All is looking great now so will be shipping the outstanding LX orders and LX B mods this weekend.
LX Lite : just $1,699
In order to compete against the new kid on the block in the launch monitor market, I've re-introduced the LX Lite at a price of just $1,699.
It features both club and ball tracking like the LX Pro and interfaces with E6 87 golf course software, GSA Golf software with up to 130 golf courses now and our new ProX II software coming out next year.
In addition it runs on a standard PC without the requirement to purchase any other hardware.
---
November 30 2014
Ccam Club Tracking camera video
This video shows the setup parameters for the club tracking camera with examples of various club shots. If using the Ccam CTS as stand-alone system - i.e. without ball tracking cameras - the section showing how to adjust the club/ball smash factor will be of interest.
V 8.1.5.6
A number of improvements were made to the CP while making this video. Today's version of the CP includes all of these.
---
November 29 2014
V 8.1.5.5
Last upload of the CP was mistakenly a test version that may not have been able to communicate with the game software. Now fixed.
E6 - Red Chain carry comparisons
Click above images to see our E6 / Red Chain carry comparisons
---
November 28 2014
New ball and club speed controls for both CX2, CX3 and LX
Should you wish to adjust the measured ball and club speeds with any of the GSA Golf camera systems, you can now do this with the new Control Panel "Speed Controls".
Click on above image to see video.
Ball speed reduction proportional to launch angle
We've been aware for a number of years now that golf game software doesn't always calculate carry distances correctly over the spread of launch angles.
i.e. A user can set the system so that the game software calculates the correct distances for low launch angle shots but higher ones are then carrying too far.
And vice-versa, when the user sets the distance correctly for the high launch angle shots, the lower ones carry to short.
We'd like to point out that we don't make the game software where the trajectories are calculated (i.e. RedChain and E6 software).
We just make the camera systems and image processing software and all our tests show that we are consistent in what we are measuring.
Click here to read more about Ball speed reduction proportional to launch angle
---