drop us an email stating what size (height and width) you require.
All screens are custom made to your size requirements.
Screen sizes include the 2.5" edging and grommets that go all around the screen.
i.e. the size is not just the white part of the screen.
So take this into account when ordering your screen size.
GSA Golf standard material custom size impact projection screens with edging, grommets and bungee cords.
Note: max height of screen is 10 feet. When ordering call or send required dimensions via e-mail to us
Recommended : use 15'x9' so that you can swap between standard and wide screen depending on your projector

Standard screen
Price for 15'x9' (or any custom size) standard screen material impact screen : $ 799.00 with box frame fittings (8 X F3, 2 FT and 2 F4)

Preferred screen
Price for 15'x9' (or any custom size) preferred screen material impact screen : $ 1,099.00 with box frame fittings (8 X F3, 2 FT and 2 F4)

Premium screen
Price for 15'x9' (or any custom size) premium screen material impact screen : $ 1,399.00 with box frame fittings (8 X F3, 2 FT and 2 F4)
Home theater quality premium screen image impact screens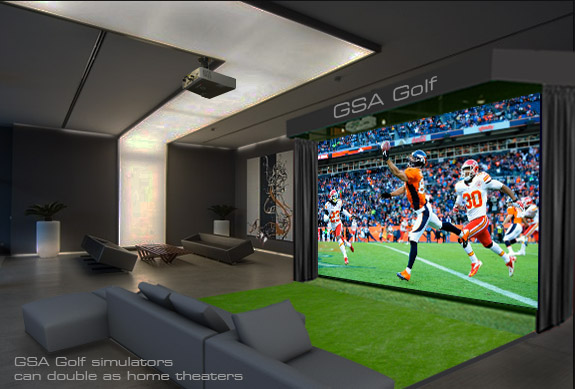 Note that premium impact screens cannot be shipped folded and so are shipped on a roll.
Custom Screens are made up and shipped next day !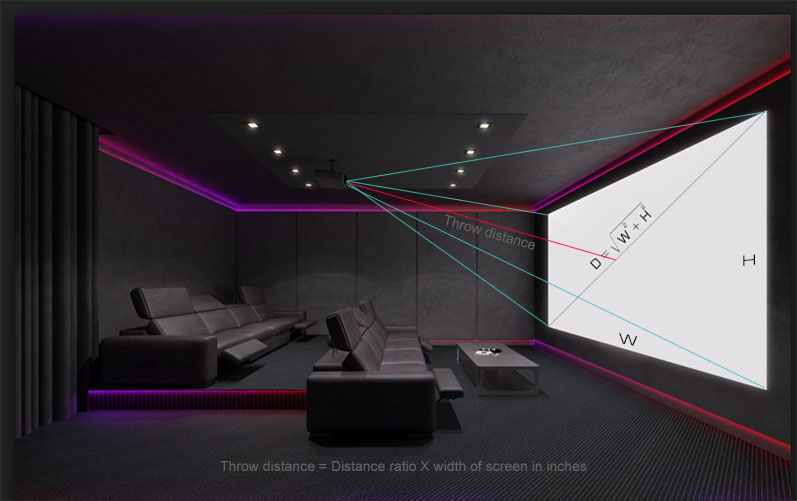 Aspect ratios

Most projectors can do at least 16:9 aspect ratios these days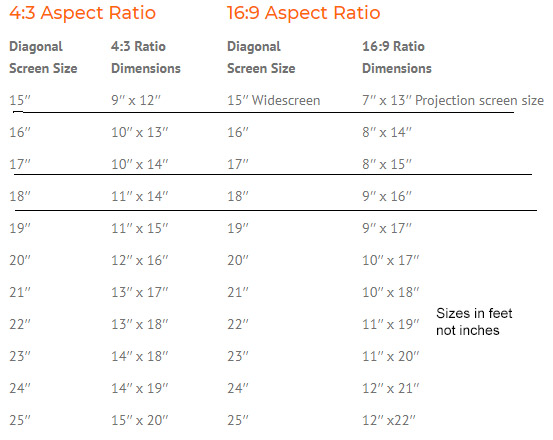 Screen size chart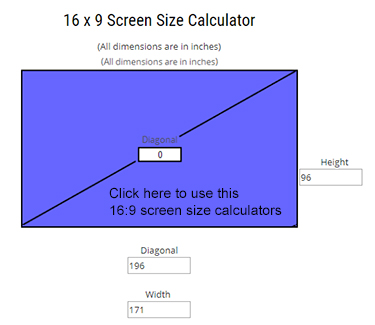 16:9 wide Screen size calculator
---
Solid wall & cage frame enclosures
Click on the above images to read more about solid wall and cage frame enclosures
---
Screen valance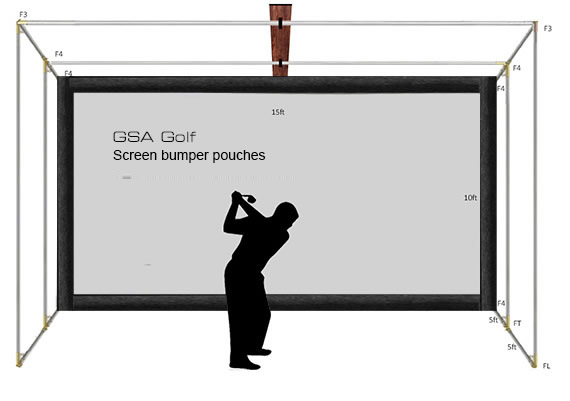 The screen bungeee cords and tubing are covered with a screen valance made of a number of 12ft x 8 inch wide black fultron strips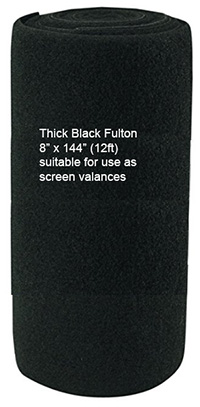 These thick black Fulton lengths are ideally suited for screen valances and give the screen a professional finished look
Set of 4 black Fulton rolls (48 ft) for screen sizes up to 15 ft wide and 9ft high
$ 199.00
How to mount the screen Valance rolls
Pierce 2 holes close to each other in the center of the material.
For the screen sides left and right, pierce the holes vertically. i.e. one lower and one higher in line with each other
For the screen bottom and top, pierce the holes horizontally. i.e. one next to the other in line with each other
Thread a black cable tie through the hole and tie to the screen bungee cords from behind.
Repeat the procedure every foot or so for each side of the screen
Velcro strips may also work.
The hook side of Velcro attaches well to the fluffy side of the rolls but not the smoother side.
The strips would have to be sewn into the rolls if the fluffy side is to be outside.
---
Track drape enclosure screen mounting on the box frame
All screens are supplied with tube box frame fittings
The box frame is self standing but can be fixed to the floor and/or rear wall using 1 inch diameter tube clamps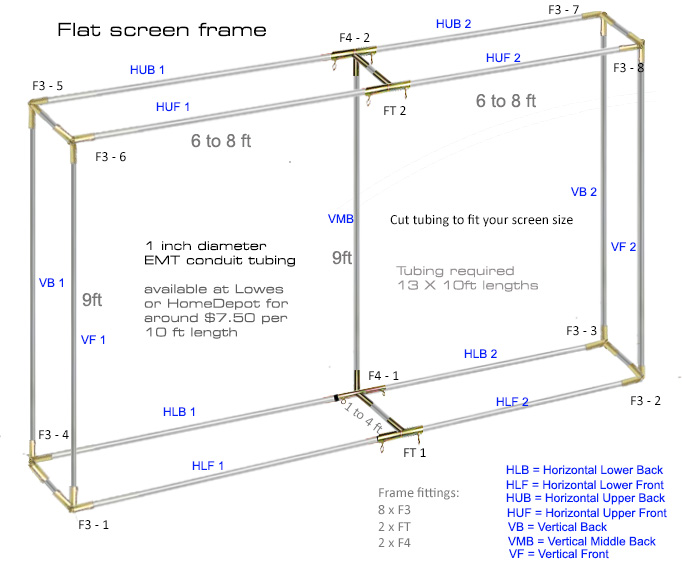 The screen box frame assembly is quite straight forward but does require a little bit of effort and measuring
Start by cutting the conduit EMT piping to suit your screen size width and height and the EX pipes to suit your box depth requirements (usually from 1ft to 4ft).
The conduit pipes come in 10ft lengths so for a 12ft wide screen, the horizontal pipes
(HLB 1, HLB 2, HLF 1,HLF 2 and HUB 1, HUB 2, HUF 1 and HUF 2)
will be cut to 6ft each and for a 15ft wide screen they will be cut to 7.5 ft lengths each.
Build up the box frame as shown in the above image. Start with the floor level horizontal pipes and fittings,
then attach the vertical (VB 1, VB 2 and VMB ) pipes
and finally the upper level pipes and fittings HUB 1, HUB 2, HUF 1 and HUB 2.
Once the box frame is made up, you can start attaching the screen using the supplied bungee cords.
(see below on how to mount the screen with the bungee cords)
If you find that the box frame is slightly too small then you can extend the tubes an inch or two out of the fittings to suit.
If the box frame is too large then the pipes will have to be cut down in length to suit.

For added stability you can secure the frame to the floor and/or back wall with 1 inch diameter pipe clamps.

Alternatively the screens can be mounted without a box frame directly to the floor and ceiling using clamps, hooks and bungee cords
You can also mount the screens like this without a screen frame but note then that there will be no side tension on the screen so some waving might appear in the screen
Mounting screen using rear extension frame only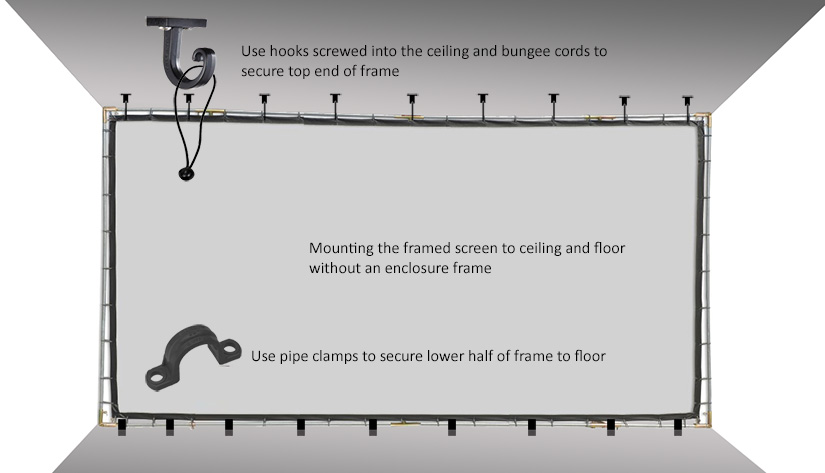 ---
How to mount the screen to the frame with the bungess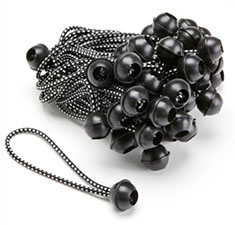 Insert the bungee cord through the grommet hole from behind the screen.
The ball now touches the backside of the black vinyl border.
Pull the cord over and around the frame/or 1" EMT pipe.
Lastly, loop the cord over the ball behind the screen.
---
Curved screens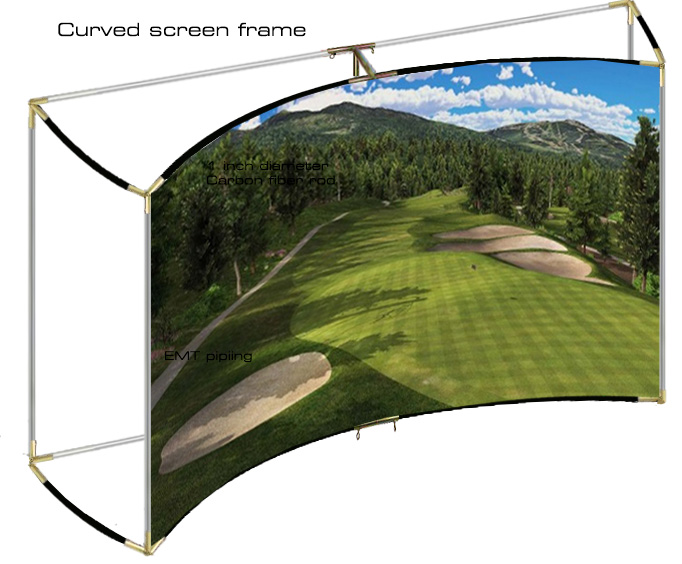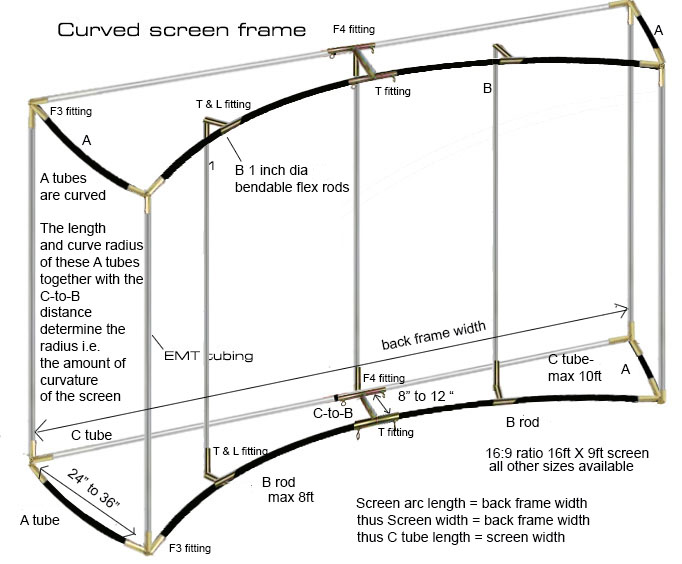 If you'd like a curved screen then you can use the standard frame pipe fittings with bendable carbon fiber rod
Quote from "www.draperinc.com"
Curved projection screens offer several key advantages over flat projection screens.
A curved screen helps offset pincushion distortion from a horizontal expansion lens, and also wraps the image around your periphery more than a flat screen for greater engagement with your projected image.
In addition, the curved image is subject to less ambient reflected light from your room, while your projector's light is more accurately reflected by the perfectly smooth viewing surface for an ideal picture.
The amount of curvature is determined by the length of the "A rods" whereas the width of the screen is determined by the two "B rods"
"A rods" would normally be in the 3 ft range and "B rods" in the 7.5 ft range for a total width of 15 ft
Note that other golf simulator manufacturers would charge you an arm and leg for curved screens (upwards of $10,000 !)
Our price for a 15 ft wide, 9 or 10 ft high curved screen with double grommets, bungees and fixtures (excluding EMT tubing but including the A and B rods)
Premium curved screen
Price just $1,699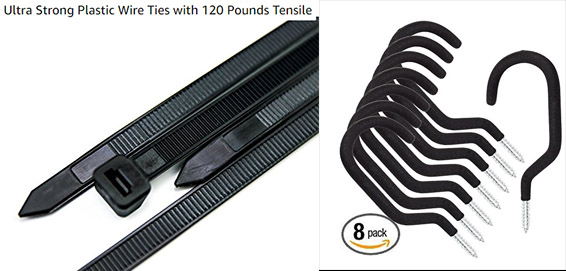 Note that the upper A and B rods for curved screens will probably require extra lift support to prevent sagging.
The above ultra strong cable ties with ceiling hooks (supplied) will provide sufficient support to prevent any sagging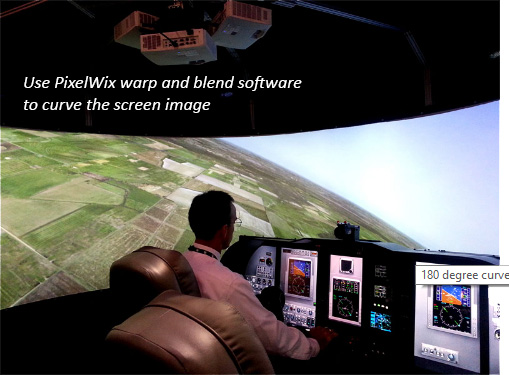 Click the above image to read more about warping your golf course images to fit the curvature of the screen
---
Golf Simulator Impact screens on a track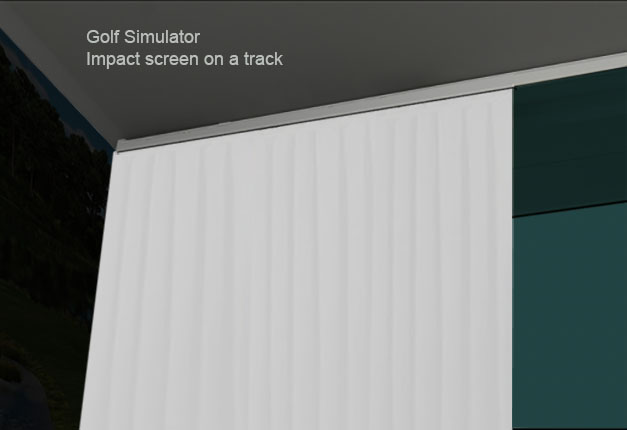 If you need to use your golf simulator room for other uses and don't want a fixed impact screen
then try our impact screens on tracks.
Just slide away when not in use.
---

-

-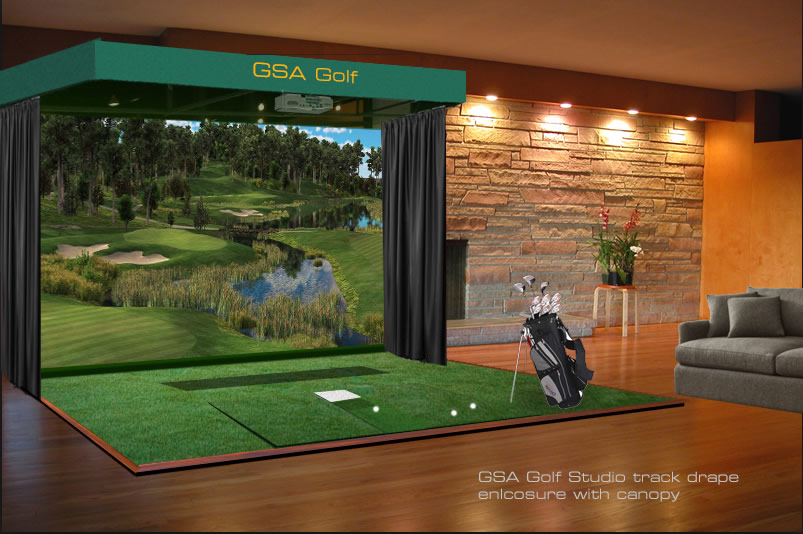 ---
---