GSA Golf flooring layout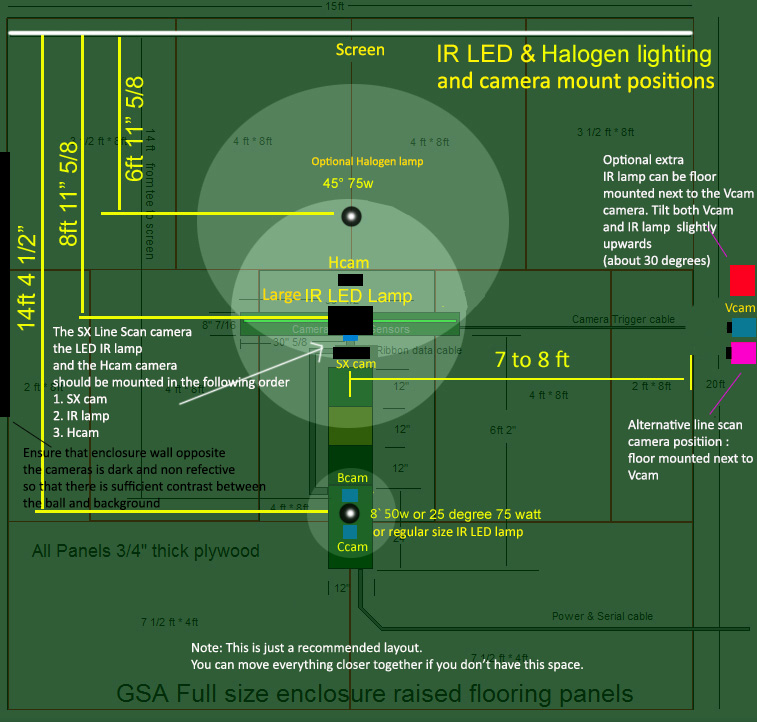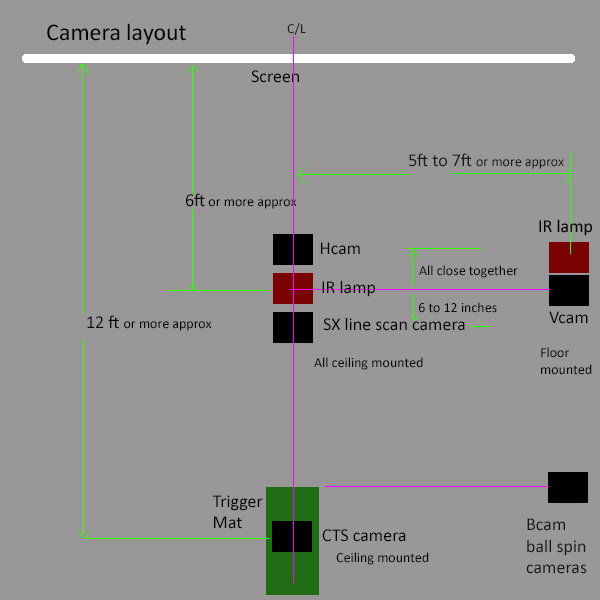 Recommended flooring layouts when using our 4ft square mats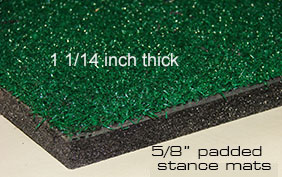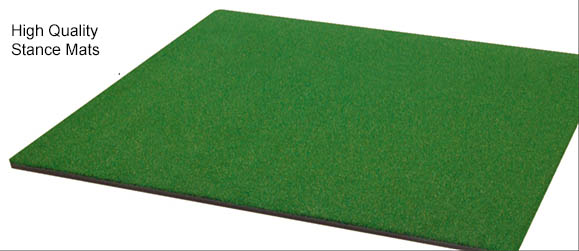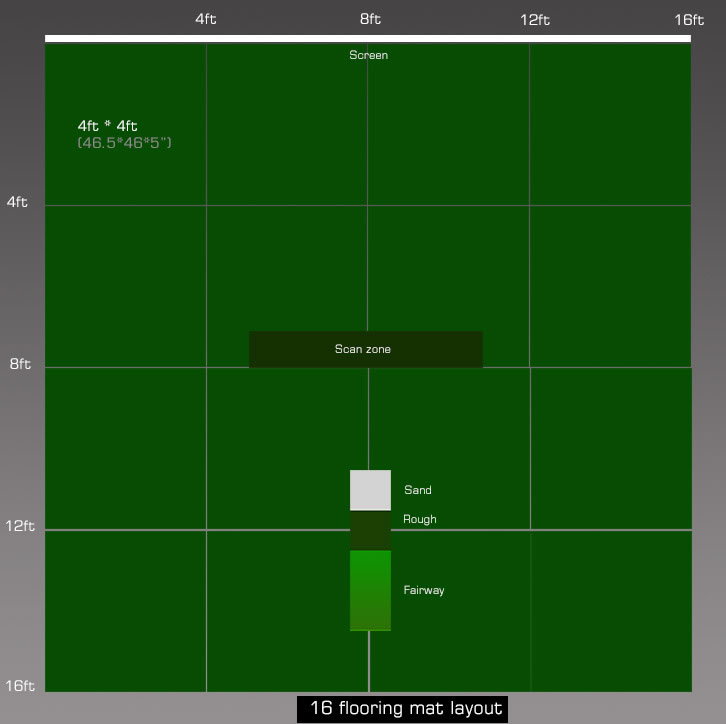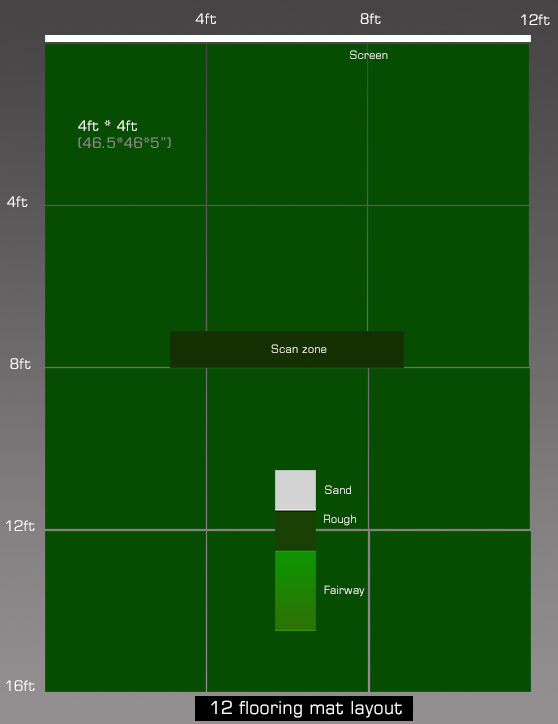 16 x $160 = $2,560 ----- 12 x $160 = $ 1,920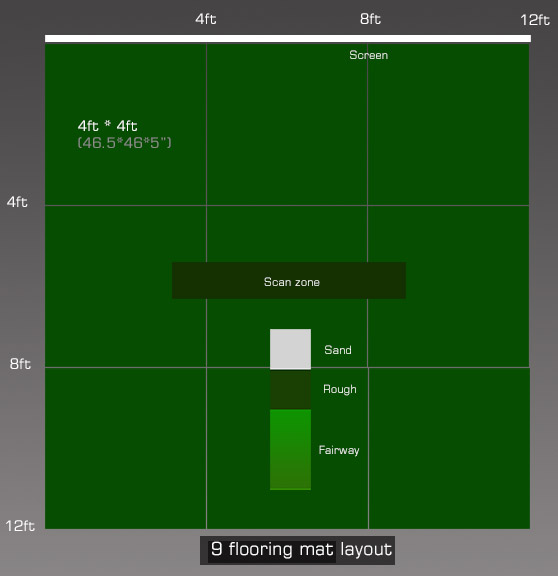 9 x $160 = $ 1,440
-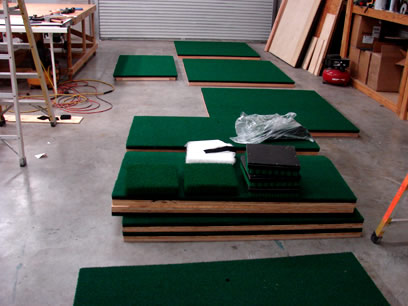 ---
Alternatively, you can use our full size turf carpeting for the flooring

Padded grass turf
15ft * 15ft Price $899 + $269 shipping
12ft * 15ft Price $799 + $269 shipping
12ft * 12ft Price $499 + $269 shipping
---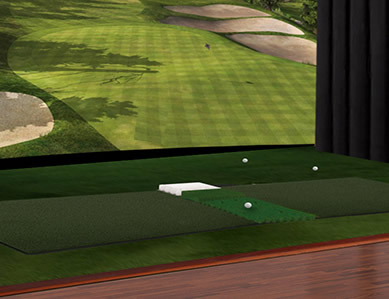 All F series golf simulators include simulated rough,sand and fairway surfaces
Additional fairway, rough and sand panels are available at www.Fiberbuilt.com for around $60 each
---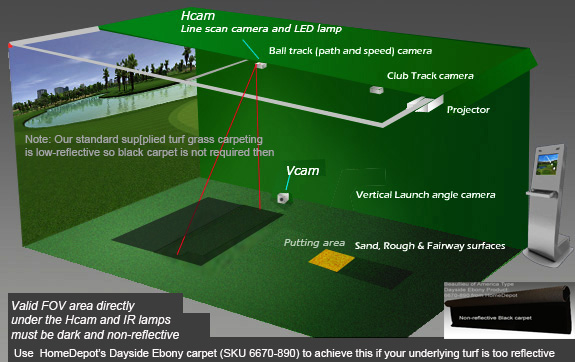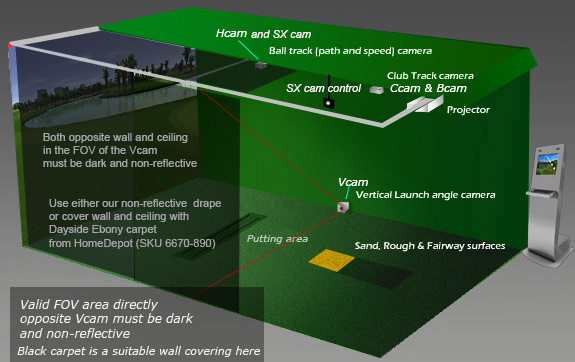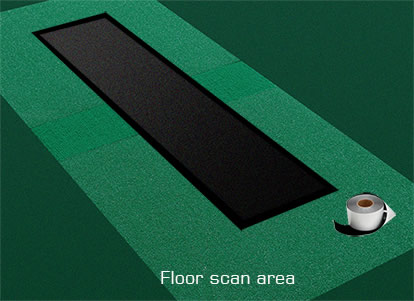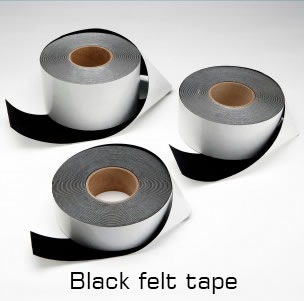 The flooring area directly under the line scan camera, IR lamp and Hcam camera should be relatively dark and non reflective.
It may be possible to treat the floor turf area so that it is non-reflective but most use the supplied black carpet strip (3ft * 6ft)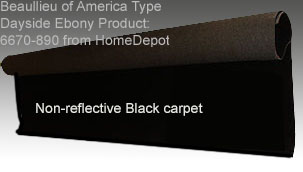 Note that treating the flooring in the scan area requires masking off the area and spray painting with a matt ( flat ) black spray.
In addition, you have to use visible halogen lamp lighting as the IR LED illuminator is too strong.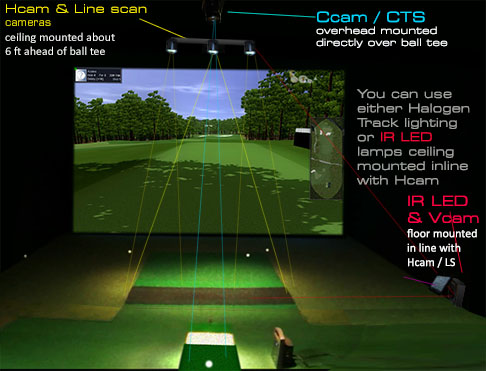 The above image shows what the spray painted scan area treated method looks like.
It's advantage is that there is no lip in the flooring.
When using the supplied non-reflective black carpet,
you can use 4 inch wide black felt tape to transition the carpet edges to the turf flooring