---
Buy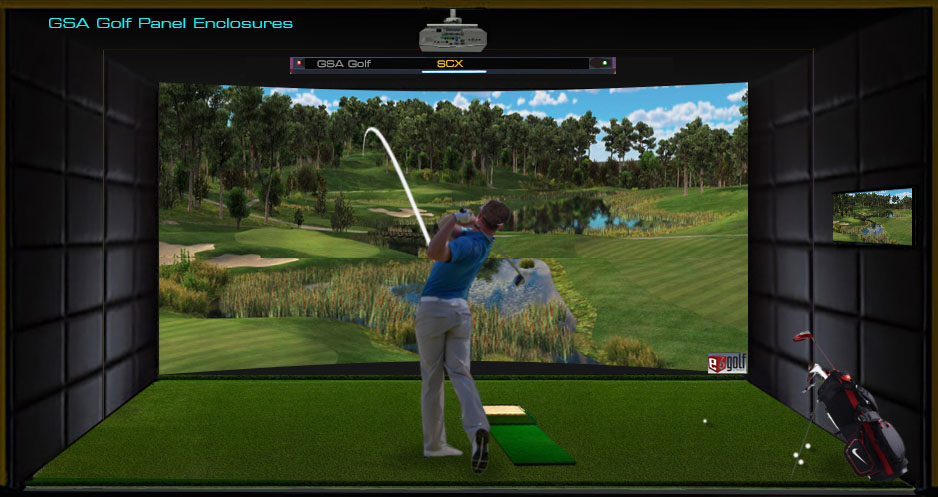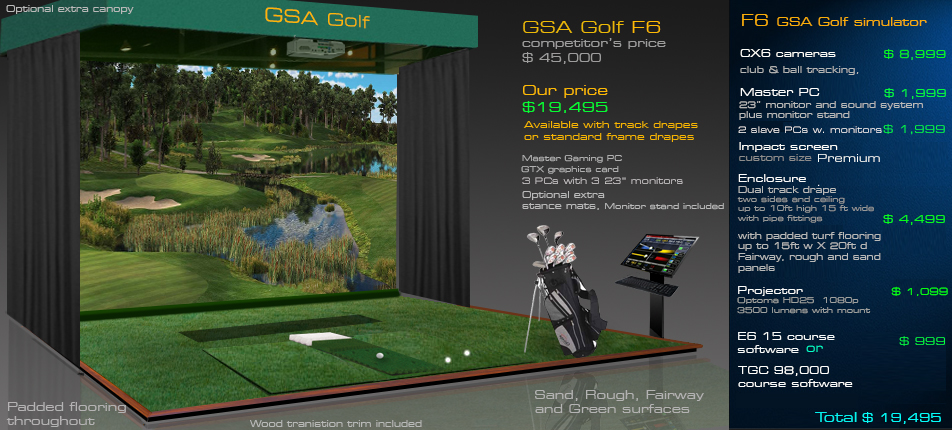 System detects fades, draws, hooks, slices, pulls and pushes
F6 price as listed above: $17,999.00
F6 Base price with only TGC base and E6 single course software, and standard padded 15'x12' turf flooring w/o stance mats
$13,999.00
---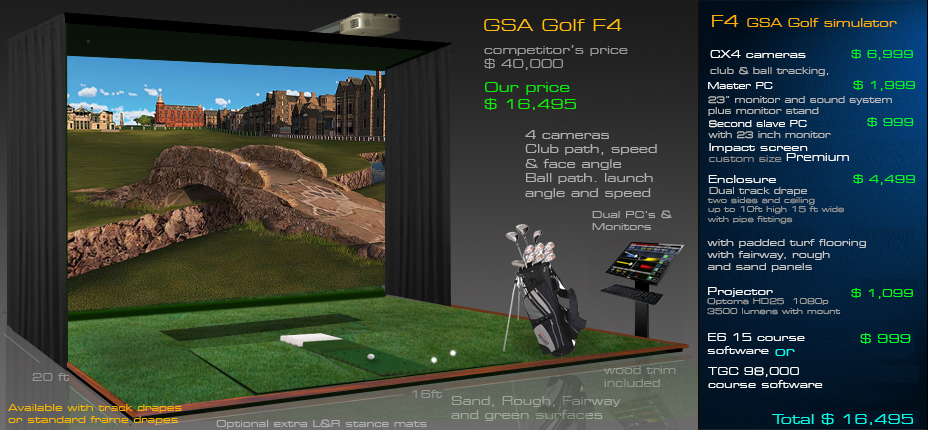 -
System detects fades, draws, hooks, slices, pulls and pushes
Price as listed above: $13,999.00
---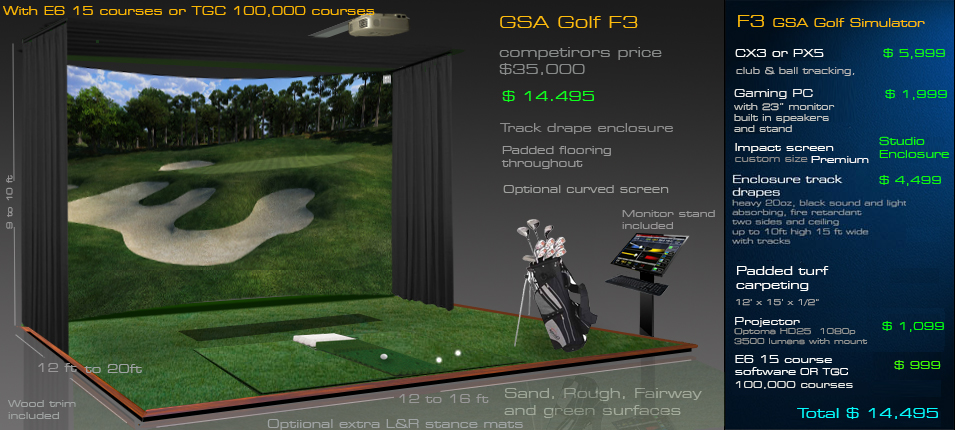 System detects fades, draws, hooks, slices, pulls and pushes
Note that the F3 simulator is available with either the CX3 3 camera system with CTS club tracking or the PX5 2 camera with PX2 club tracking
Price: $11,995.00

see CTS vs PX2on the PX Systems page




GSA Golf F1 series just $10,995 !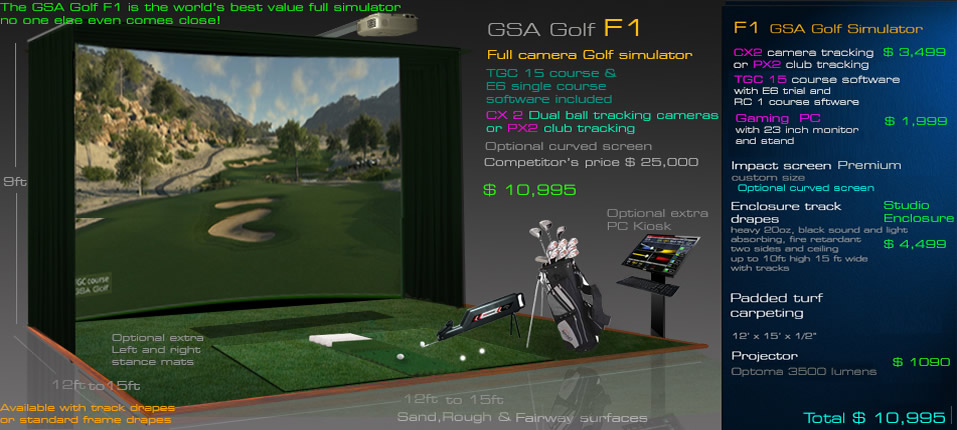 Price w/o curved screen : $10,995.00

Tired of finding your ideal golf simulator on the Internet but only to find that the starting price is a crazy $49,000 ?
Your problems are solved with our new F series state-of-the-art all camera based golf simulators.
No other golf simulators on the market come even close to our F series even at 4 times the price !
Systems can be custom made to a smaller or larger size if required - Screen sizes custom made to your requirements at no extra cost

Note that you can add, subtract or replace any of the items in the F series systems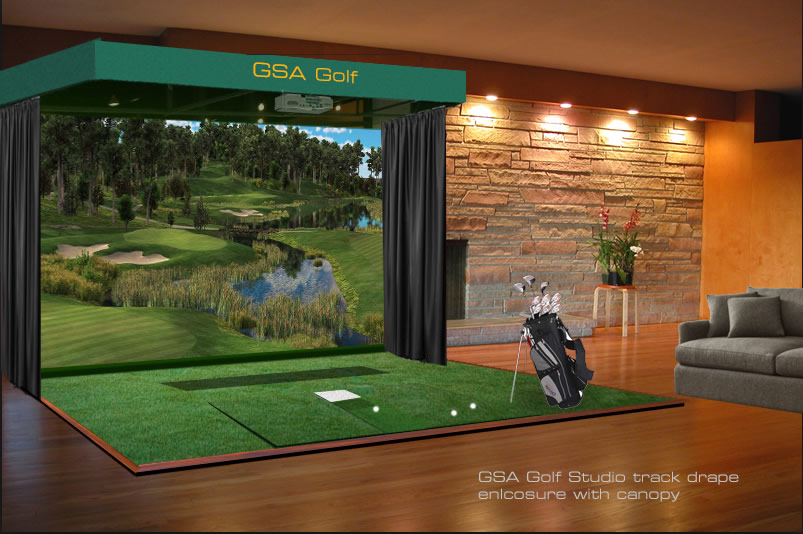 All F series GSA Golf Simulators include high end PC's and Projectors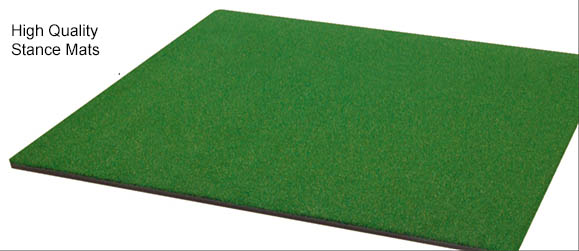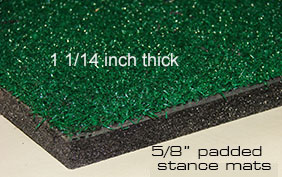 Two 3.9ft x 3.9 ft FiberBuilt stance mats are included

And ! All F series GSA Golf Simulators come complete with full padded turf flooring and dual stance mats

Track drapes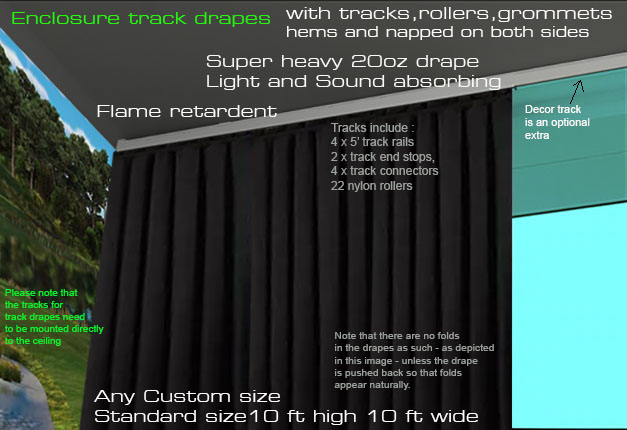 If you need to pull the drapes back to free up the golf simulator area for other uses you can use drapes on a track
We can supply the drapes with track grommets and lower hems for this purpose if required
Heavy Track drape - fire retardent, sound and light absorbing - with grommets, hems and pockets
Set of two 5.25 ft wide, 9 to 10 ft high with 2 x 5ft tracks
Price : $ 699.00
Set of four track drapes 10.5 ft wide, 9 to 12ft high with 2 x 10ft tracks
Price : $ 1,199.00

GSA Golf high-end PCs
Our new standard PC is the HP Omen gaming PC
with Radeon RX 480 graphics card, Core i7-6700, 8GB RAM, 1TB HHD and 256GB SSD and Windows 10


GSA Golf high-end HP Omen gaming PC with 21 inch monitor
Price: $1,999.00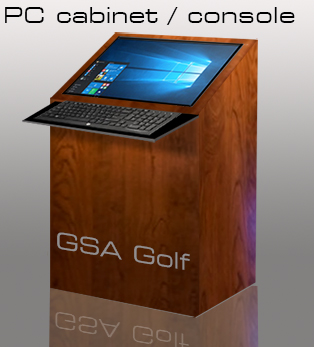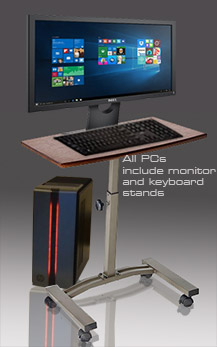 Optional PC cabinet console
All F series PC's come with a monitor and keyboard stand
but you can also choose this custom designed walnut/rosewood PC cabinet
Price $ 699

Recommended bright short throw golf simulator projectors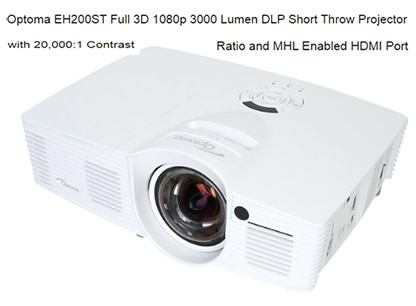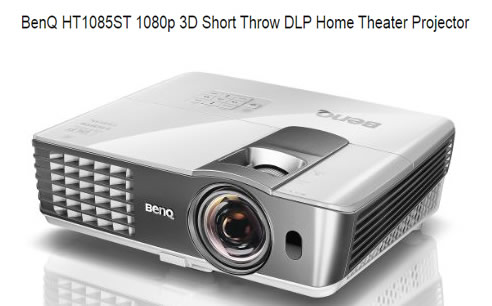 Price: $ 1,399
All our CX & F systems are available with 5 different game software packages


All F 2 - 4 systems come complete with the latest E6 1.6 15 course software and/or The Golf Club 70,000 course software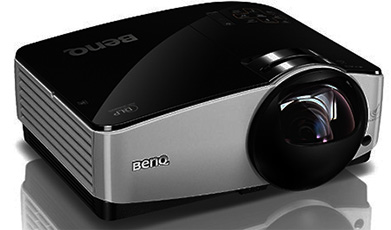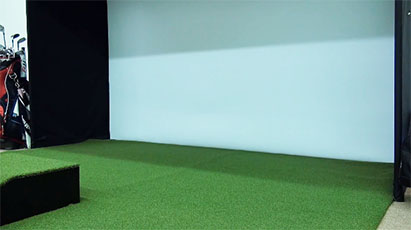 All F Series systems include high end 3000 Lumen short throw projectors and custom size HD super image impact screens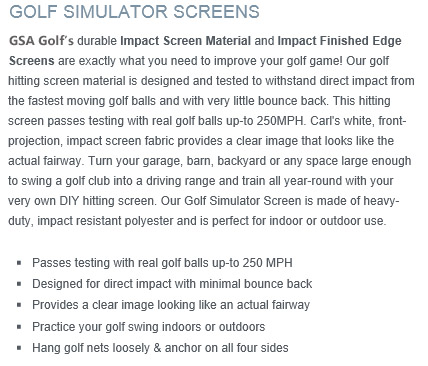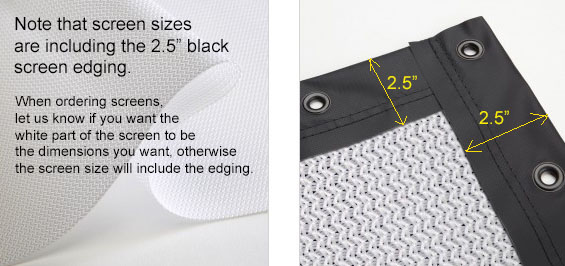 All FX systems include enclosure frame kits consiting of 8 tube corners, screen bungee cords and 33 feet of black drape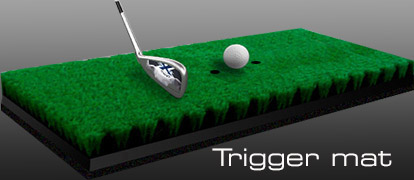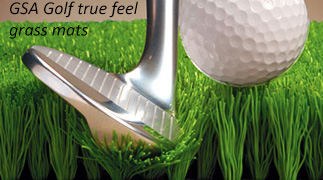 All F systems include hitting mats


Data captured: Ball speed, ball path and launch angle plus dual color camera club tracking




Click above image to go to The Golf Club software with stunning graphics and over 98,000! golf courses for just $999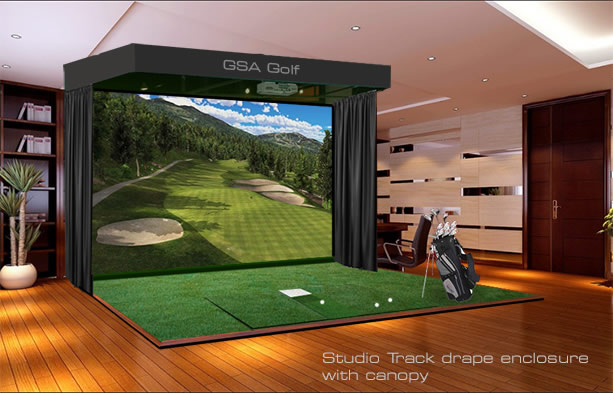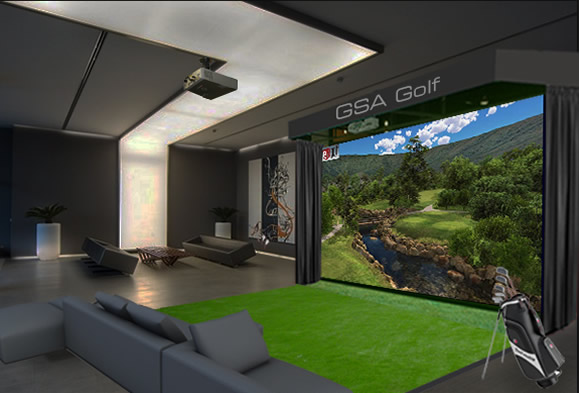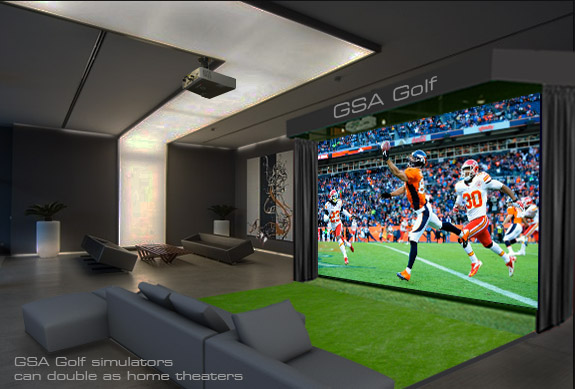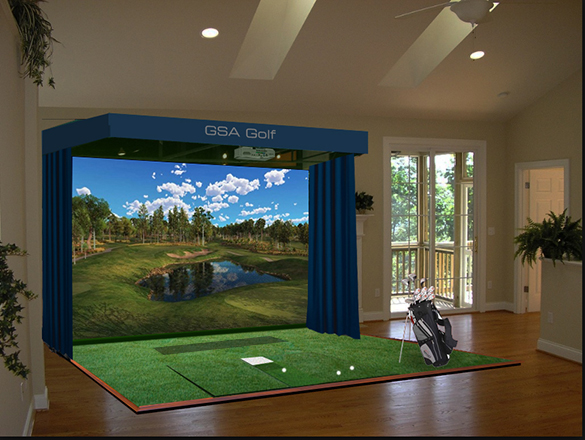 Free Remote Access Support
Note that Remote access support is free of charge with every purchase
Just contact us for your free remote access support apointment and we'll have your system up and running in minutes
Other than installing the software, mounting the cameras and lights, we do all the rest for you free of charge.
There's no complicated setup required.