---
Buy

Note that - due to credit card security reasons - we can no longer accept direct online credit card purchases of GSA Golf high priced items.
Please contact us to purchase the F3 golf simulator with your credit card, check or bank wire.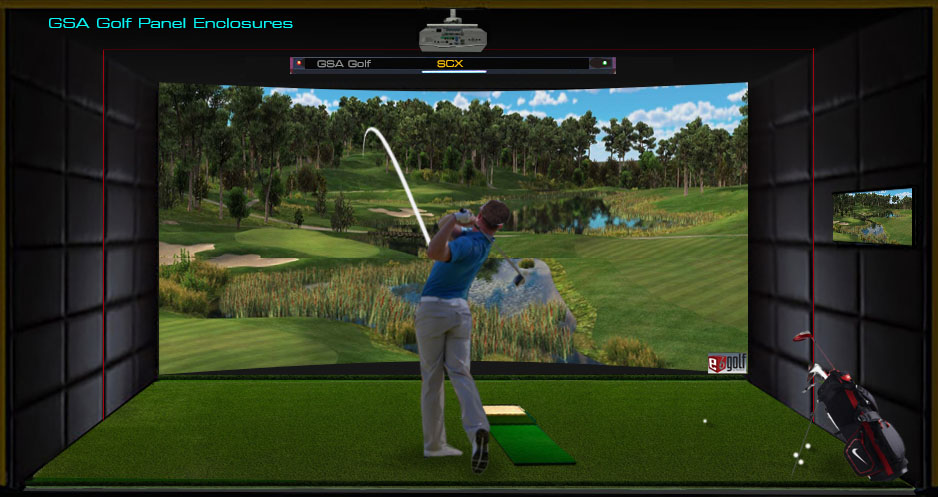 System detects fades, draws, hooks, slices, pulls and pushes

F3 Price with CX3 all camera ball and club tracking with high-end PC & Touch screen Monitor
and full version E6 15 course or TGC 150,000 course software
$ 12,995

F3 Price with CX3 all camera ball and club tracking w/o PC and just 15 course TGC software $ 9,995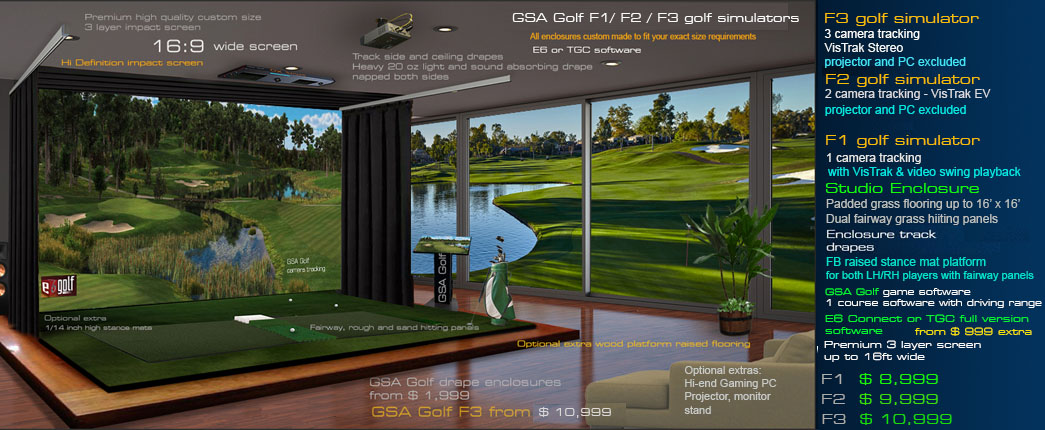 Raised platform wood flooring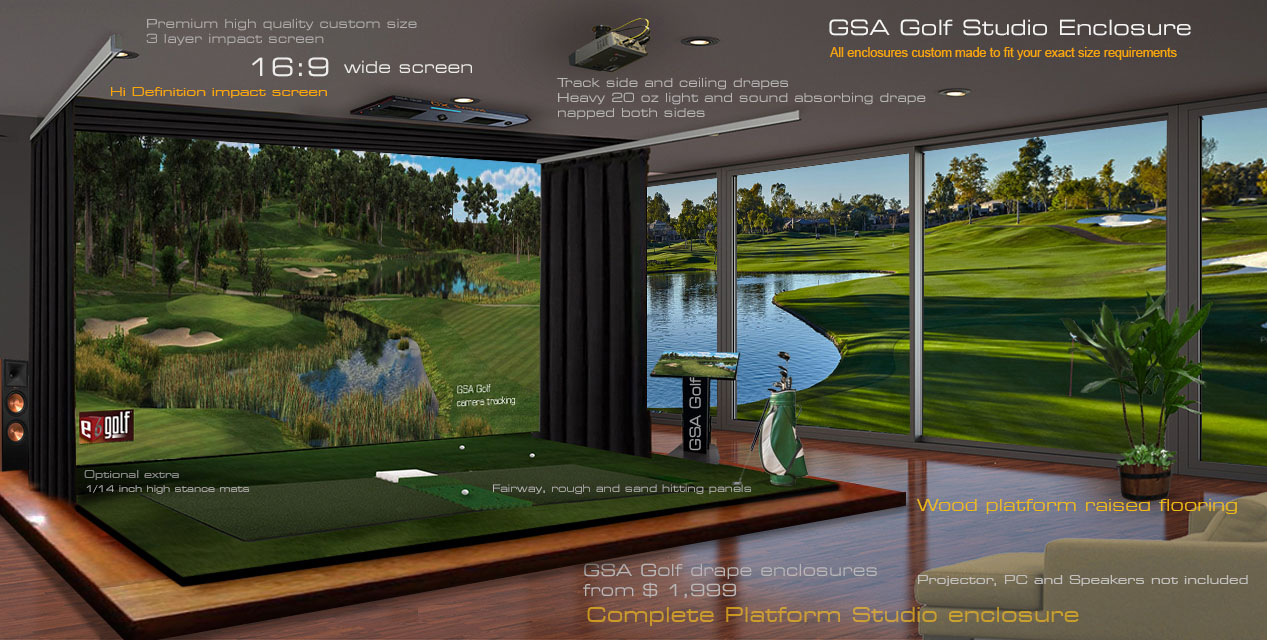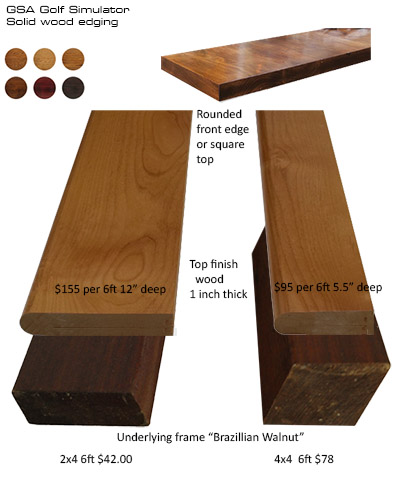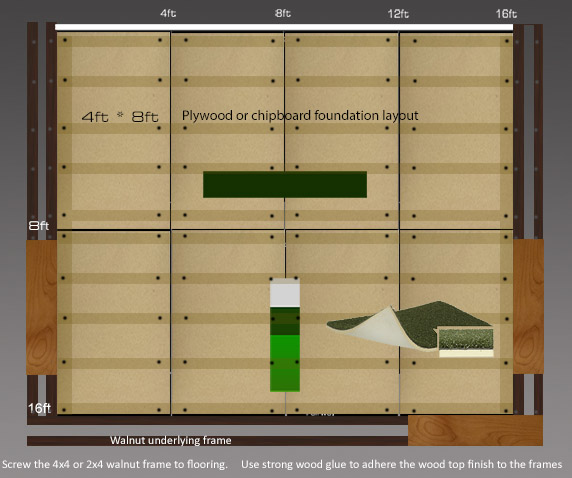 The height of your flooring is determined by the height of the underlying framing.
Standard heights will be 2 to 4 inches using either 2x4 or 4x4 underlying framing.
Depending on the desired width of the finished wood edging, either single or double underlying framing will be required for the edging.
The Brazilian Walnut underlying frames should be screwed directly into the foundation flooring
and the top finish wood is adhered to the framing using strong wood adhesive.
Contact us with your required dimensions
Buy all materials - 8 x 4ft x 8ft plywood panels, 30 x framing 2x4 lumber and 2x4 walnut framing,
finished wood top edging 6 x 8" deep x 8ft
for the platform raised flooring up to 16ft wide - 16 ft deep.