Pros and Cons of optical systems compared to camera systems
PX optical system advantages
1. Compared to camera systems, our PX optical sensor systems are a breeze to setup
Other than installing the software and mounting an overhead lamp, PX optical sensor systems are Plug'n,Play
2. PX Optical sensor systems don't require the room or enclosure to be dark
3. PX Optical sensor systems don't require flooring to be non reflective
4. PX Optical sensor systems don't require any tracking dots to be applied the club
5. PX Optical sensor systems detect very precise club speed as well as club face angle and club path
PX optical system disadvantages
1. Optical sensor systems are not quite as accurate as camera systems
2. Optical sensor systems require cameras (LX or CX) to detect ball launch angle
3. Optical sensor systems require that the player always play the ball from the same spot unless using ball tracking cameras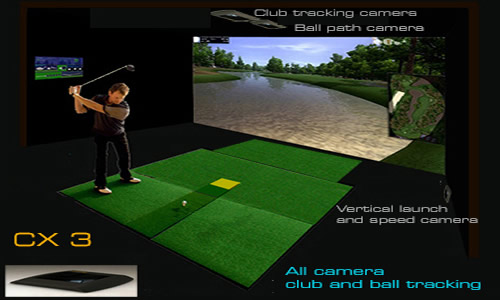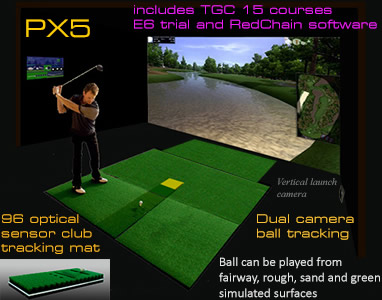 Combining camera and optical sensor systems
Most of the above disadvantages can be overcome by combing both camera and optical sensor systems
The PX5 for example uses optical sensors to capture club data so that there is no requirement to apply any tracking dots to the club
and the cameras capture ball data (ball speed, path and launch angle) and allow the player to hit from other surfaces like fairway, rough, sand and greens for putting.

GSA Golf true feel mats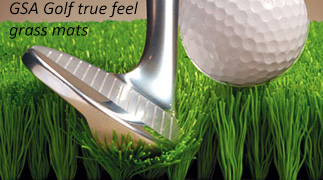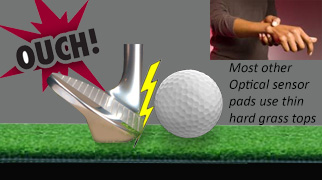 Warning! Most low cost (under $1000 ) optical sensor golf pads only use a thin grass top layer that feels very hard.
When hitting into these pads it can hurt and cause sprained wrists.
After using these pads for a while you'll probably find that you are adjusting your swing so as not to hit into the mat.
In contrast, GSA Golf use long grass fiber mats that allow the club to get under the ball for a true feel
---
PX2 vs CTS
Club Tracking Systems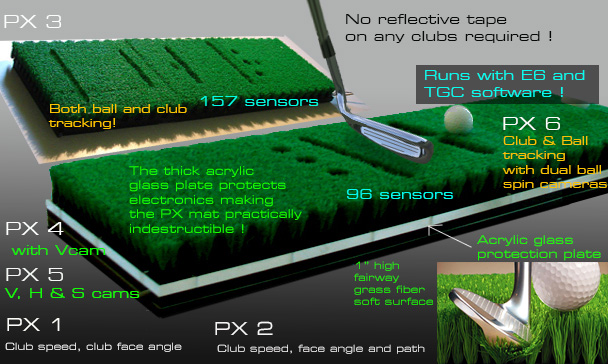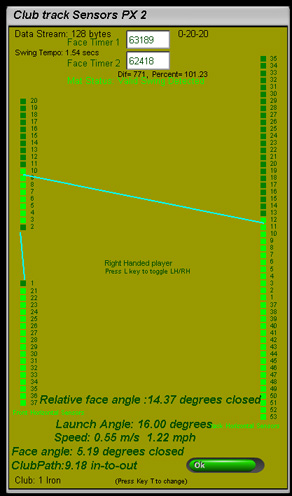 PX2 advantages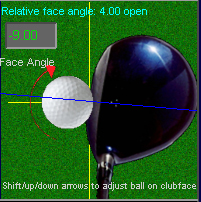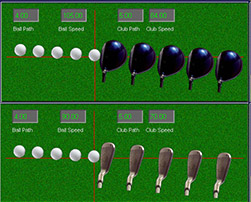 1. Detects club path, speed and face angle for all clubs without tracking dots or markings on the club
2. Easy setup compared to cameras - it's essentially plug n play
3. PX Optical sensor systems detect very precise club speed as well as club face angle and club path
PX2 disadvantages
1. No photographic evidence of club face angle accuracy
CTS advantages
1. Detects club path, speed and face angle for all clubs with photographic evidence
2. Most accurate club tracking system available
CTS disadvantages
1. More complex setup
2. If not using tracking dots a visible flash is seen with every shot
3. Tracking dots or stripes may need to be applied to the clubs
Not sure which is best ?
No problem. We offer free exchanges of CTS and PX2 systems with associated price adjustments.
i.e. if you purchase one club tracking system and decide later that the other would be better than we can usually do a straight swap plus price difference as long as the unit is in good condition
---
BX ball tracking sensors



Use the BX ball path detection sensor array with built in trigger for the Vcam vertical launch camera
to replace the Hcam and SX line scan camera in a CX system
Price: $ 1,295.00
---
Camera sensor trigger array


As an alternative to our line scan camera triggers, you can also use optical sensor array triggers to trigger the V and H cam ball tracking cameras
The unit is 5ft in length and features 48 sensors that detect any ball passing over them.
Its advantage over the SX line scan camera trigger is that it doesn't require a non reflective floor surface that usually requires black carpet to be placed under the SX camera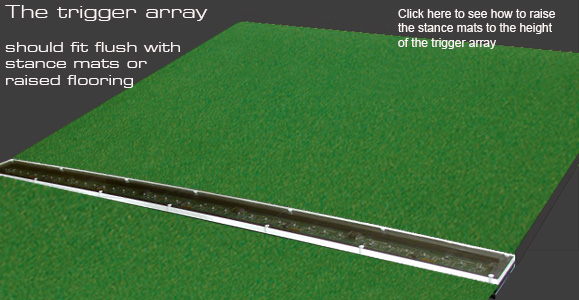 Product features sturdy acrylic glass casing that takes the full weight of anyone standing on the unit.
Price : $ 450.00
---
Optional extra stance mats
If you are not wanting to raise the flooring but still want the hitting mats to be at the same -or very near - the level as the flooring
then you can simple add our 1 1/4 inch high stance mats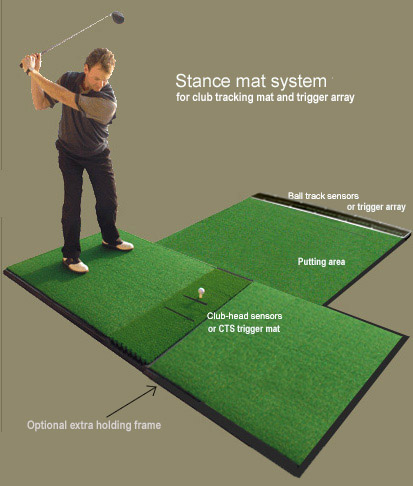 Set of all 3 stance mats
2 x 3ft X 4ft left and right stance mats
plus 1 x 5ft X 5ft - front mat
$ 750- free shipping
OR
2 x 4ft X 4ft left and right stance mats
plus 1 x 5ft X 5ft - front mat
$ 836 - free shipping
---

Warranty and Support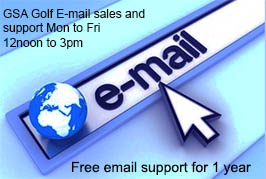 One year full warranty plus life time free e-mail support
Life time free GSA Golf software updates
No maintenance costs. No subscription fees.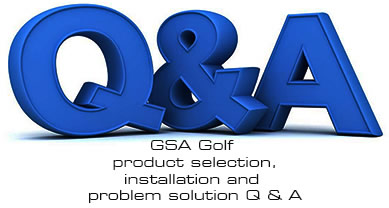 -

-


-

-